An outdoor swimming pool hidden amongst the back streets of the vibrant Bristol neighbourhood of Clifton: Discover more about swimming and eating at the glorious Clifton Lido.
I came across Clifton Lido on Michel Roux Junior's latest TV series Hidden Restaurants, on Channel 4 earlier this year. Roux's co-presenter, chef Freddy Bird, took inspiration from a childhood outdoors, and his travels through the Mediterranean and Middle East, to set up his restaurant, Bird Food, at the Lido.
Reasons to visit Clifton Lido
Now, the idea of a visit to Clifton Lido, well and truly floated my boat: Not too far from home (tick), outdoor swimming (tick), a beautiful setting (tick) and a Middle Eastern/Mediterranean lunch to round it off (tick, tick).
But apart from the above, I had another reason to make the trip to Clifton Lido. I've been learning to swim this year. And by learning to swim, I mean swim properly. I've been able to swim since childhood, but always avoided putting my face in the water.
It hadn't really occurred to me how embedded this fear had become. In those first few swimming lessons early this year, I physically shook each time I was asked to put my head under water. My swimming teacher's most often-repeated phrase was: 'You need to relax.'
Not being able to swim with confidence has stopped me diving off boats in the middle of the ocean, and stopped me from trying a multitude of watersports. And yet I love being by the water.
This year, I learned to trust my teacher and trust the water. With practice, comes increased confidence. I'm learning to swim a beautiful technique called the Shaw Method (with Swim for Life), based on the Alexander Technique. And while I'm still developing my skills, and learning to breathe properly, I can now at least swim with my face in the water. Queue a trip to Clifton Lido!
My visit to the lido was also a great reason to catch up with a school friend who lives in Bristol. We hadn't seen each other for a few years so had plenty of catching up to do.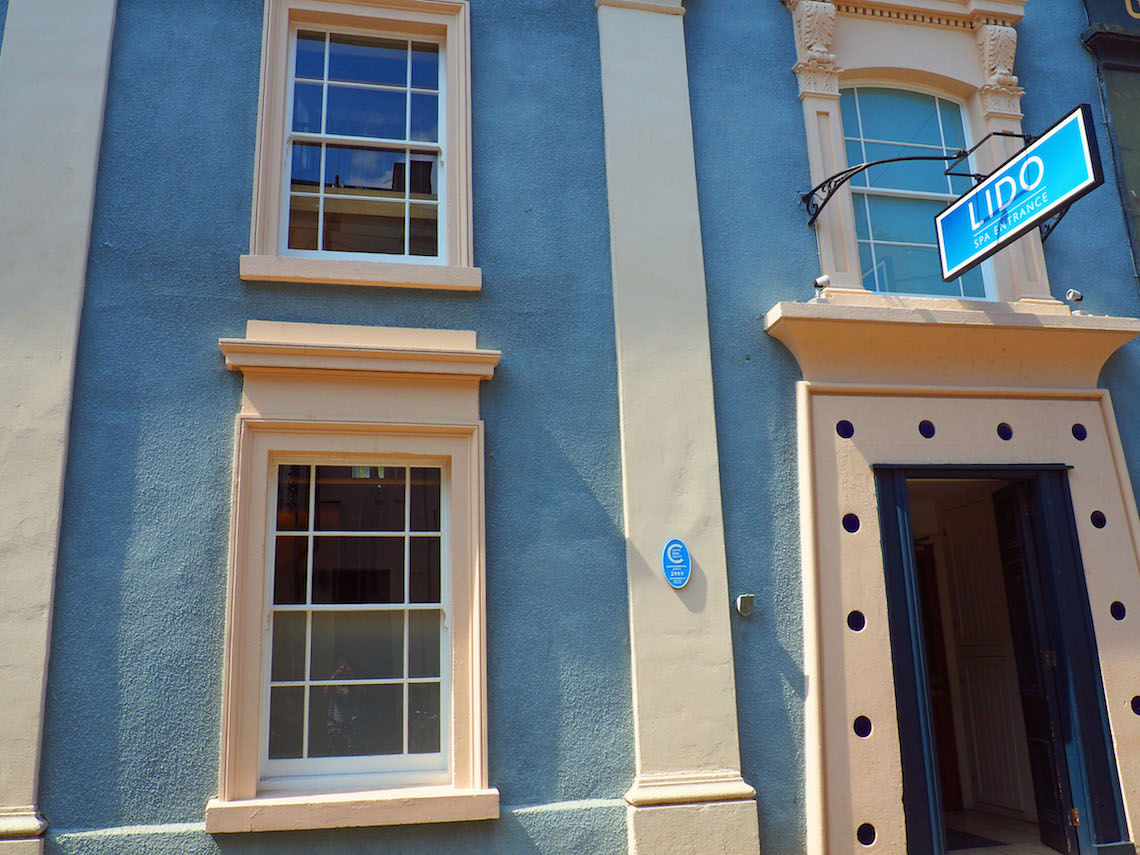 Swimming at Clifton Lido
Karen and I met on the train en route to Bristol Temple Meads Station. We then caught another train to Clifton Down, although it's also possible to do this journey by bus. From there it's just a short walk to the Lido.
Talk about hidden gems. Clifton Lido really is one. Relying on Karen's navigation skills (I consider her to be a local after all), we stumbled upon the side entrance of the Lido. It is well and truly tucked away amongst the Regency houses in the back streets of Clifton.
My first glimpse of the pool was a wow moment. The beautiful rectangle of blue was edged on one side by traditional Victorian-style changing rooms. On the other, a contemporary glass two storey restaurant and café.
Clifton Lido is one of the oldest surviving in the UK. It closed its doors in 1990 and was left to decay until it was rescued by a local campaign. It reopened in 2008 and opens its doors to swimmers every day of the year.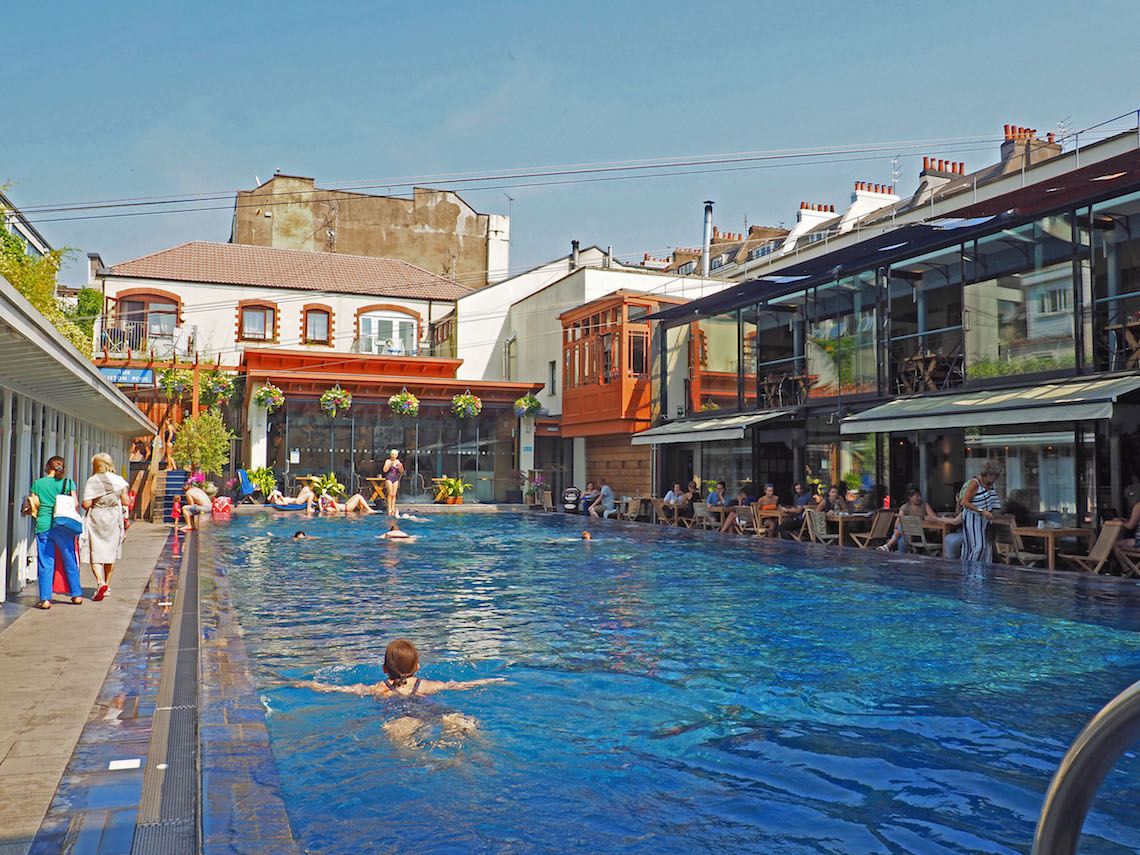 Rather than using the more modern indoor changing rooms, we both plumped for the traditional, outdoor ones. Clifton Lido operates a strict 'wash naked policy'. We'd been a bit concerned about this in advance, fearing we'd have to get our kit off in public. But we needn't have worried.
Each of the outdoor changing rooms has it's own shower, operated by a pulley. I was impressed they include their own brand of lovely smelling, shower gels and shampoo too.
The reason behind 'wash naked' is to enable the lido to be virtually chemical free. It has very low chlorine levels. On the day we visited, which was very hot, the pool temperature was 26.5 degrees C. Enough to elicit a quick 'oooh' from both of us as we jumped in, but beautifully refreshing to swim in.
We spent a very relaxing couple of hours, swimming a few lengths and chilling out in the sunshine along the back edge of the pool. There's not that much space for lounging, but there's plenty to keep you busy for a couple of hours without the need to lounge. There is a café/bar with poolside seating, if you are not already booked in for lunch at the restaurant.
We made use of the bubbling outdoor hot tub, as well as the sauna and steam room. These hot rooms overlook the pool through floor to ceiling windows. We were even brave enough to try the freezing cold bucket shower after the steam room.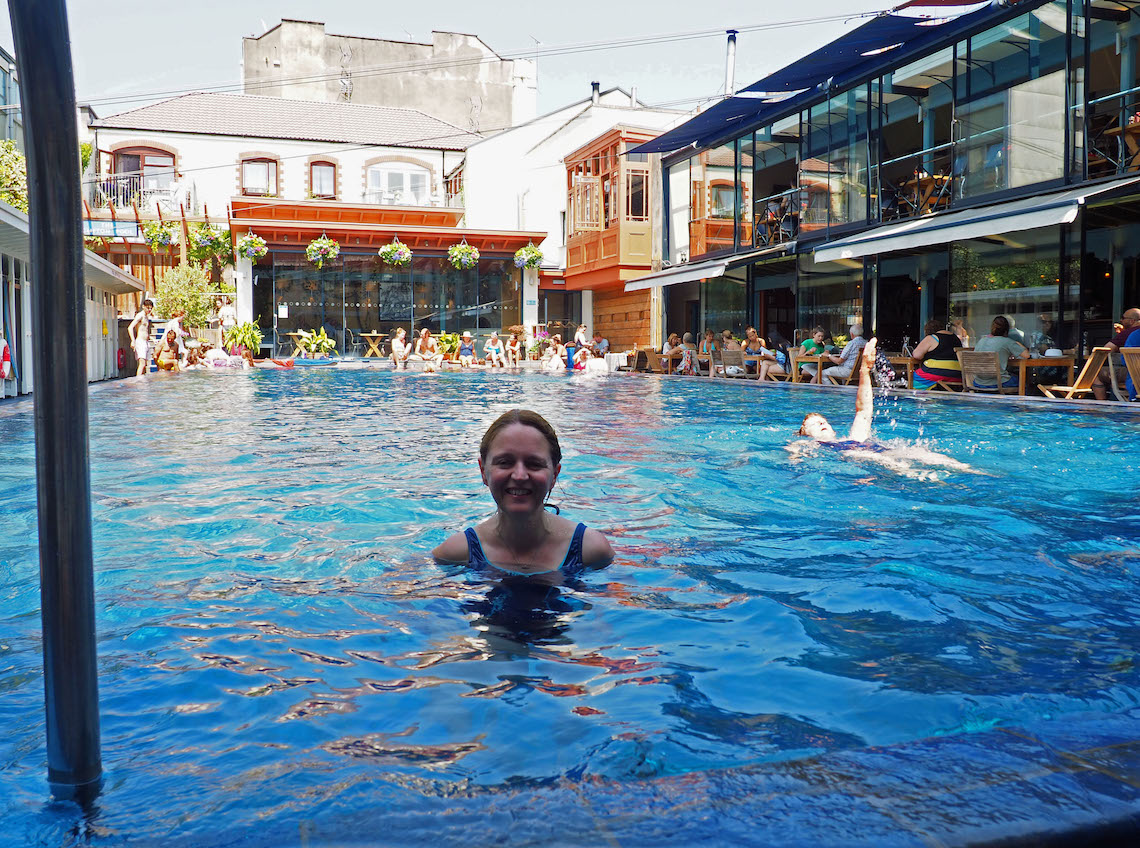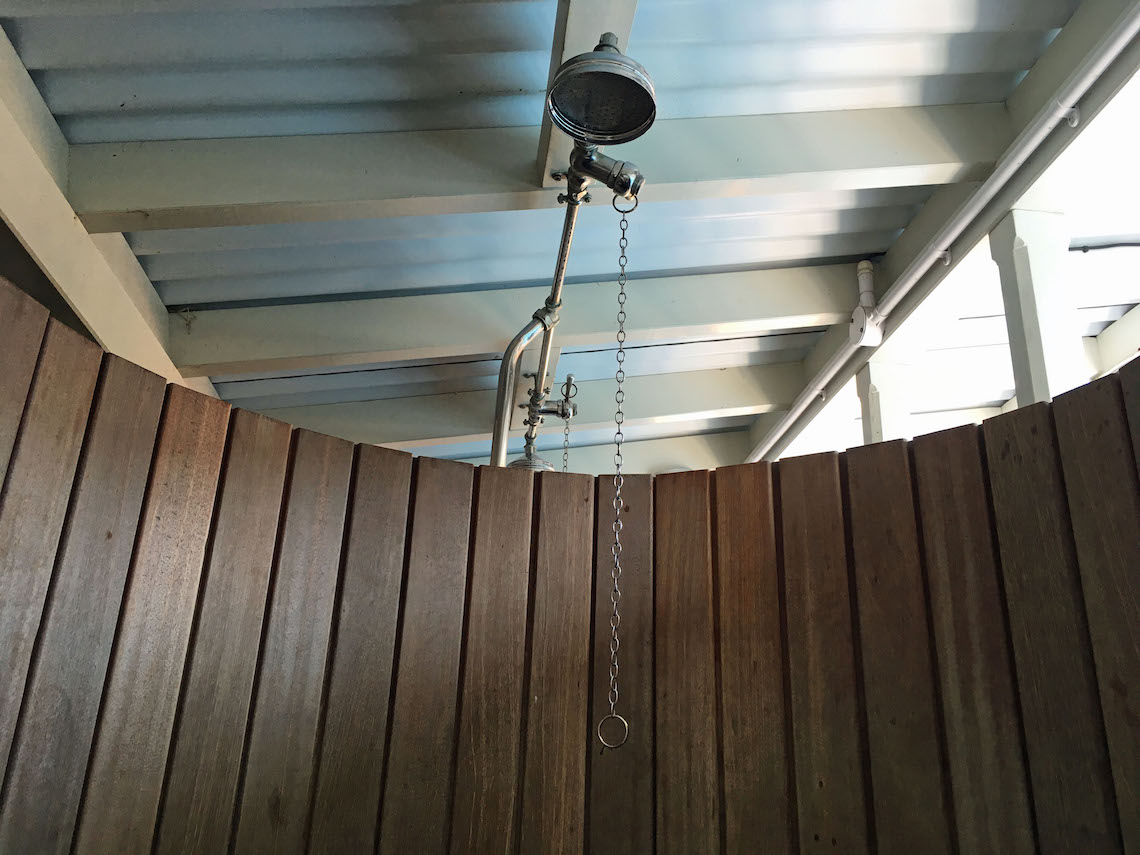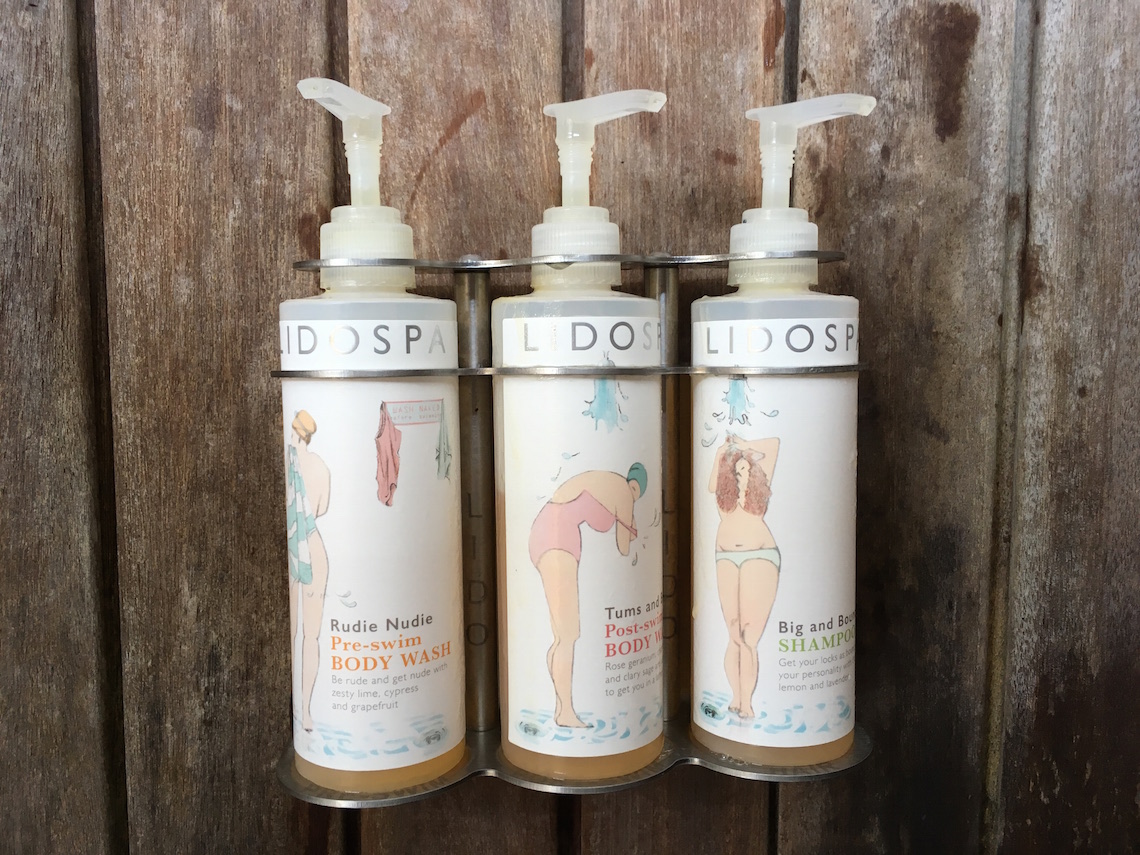 Watch Clifton Lido's video on how to lido:
Eating at Clifton Lido
After we'd finished our allocated swim time, we'd worked up a good appetite for lunch in the restaurant. Bird Food is located in the old viewing gallery. The floor to ceiling windows were fully open and our table looked down over the pool.
We were presented with a set menu, as well as the a la carte. And this is where my problems begin – I'm not the most decisive at the best of times, especially when faced with lots of great menu choices. We tucked into the warm sourdough bread and unsalted butter, while choosing a glass of house white to accompany our lunch.
We both ended up choosing the burrata to start, from the a la carte menu. It was beautifully creamy and came dressed with fresh raw peas, za'atar and a yuzu infused olive oil.
I eventually managed to choose a main from the a la carte. My intriguingly titled 'imam bayildi' turned out to be half an aubergine baked in the wood-fired oven, which gave it a lovely charred flavour. It came with a gorgeously rich tomato sauce and was topped with soft, fluffy ewes curd and a herb salad.
Karen opted for the wood-roast quail off the set menu. It was slightly too pink for her liking, but they took it away and redid it. It looked lovely and crispy and came accompanied with charcoal-grilled aubergine, Aleppo pepper and garlic yoghurt.
We rounded off lunch with the restaurant's homemade pistachio ice cream. Although not overly nutty, it had a pleasingly chewy, creamy texture.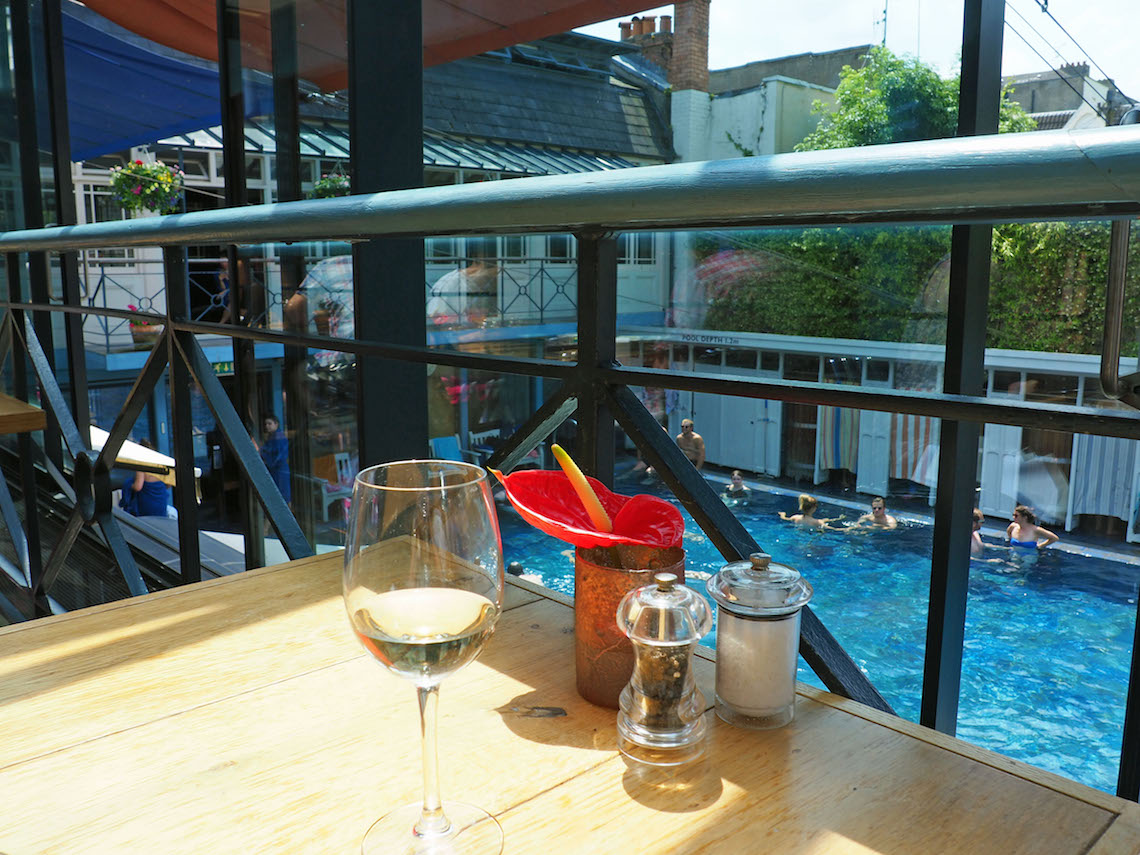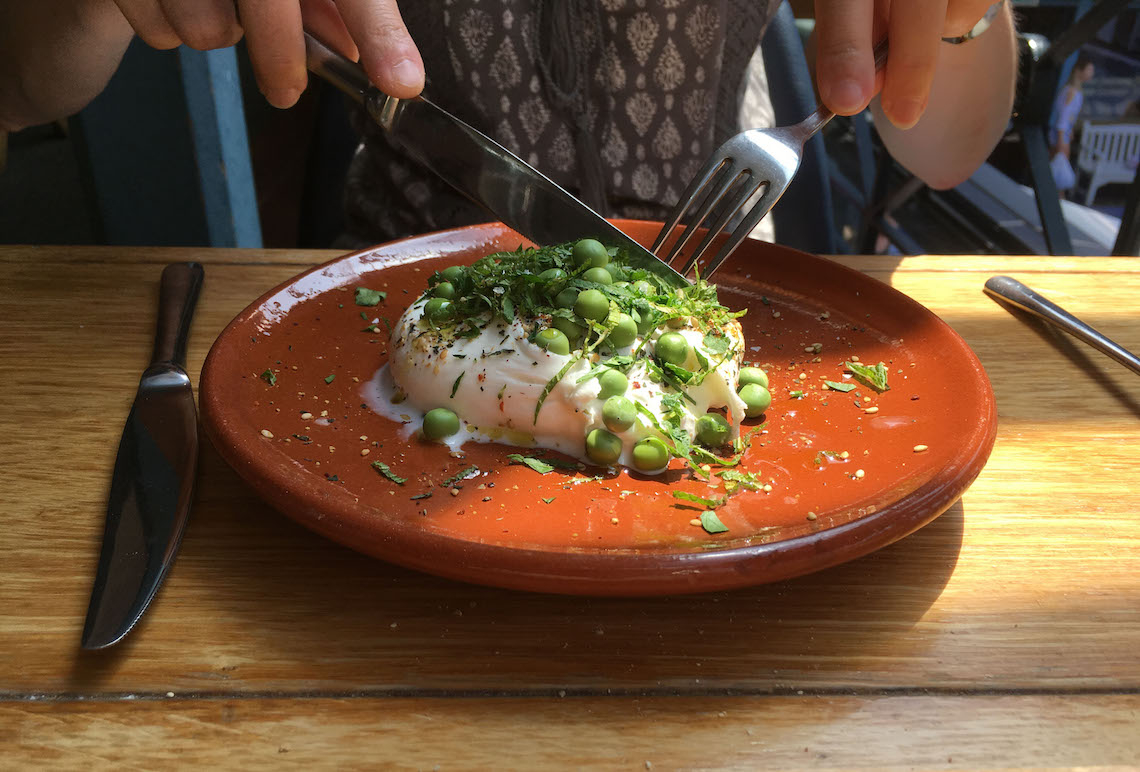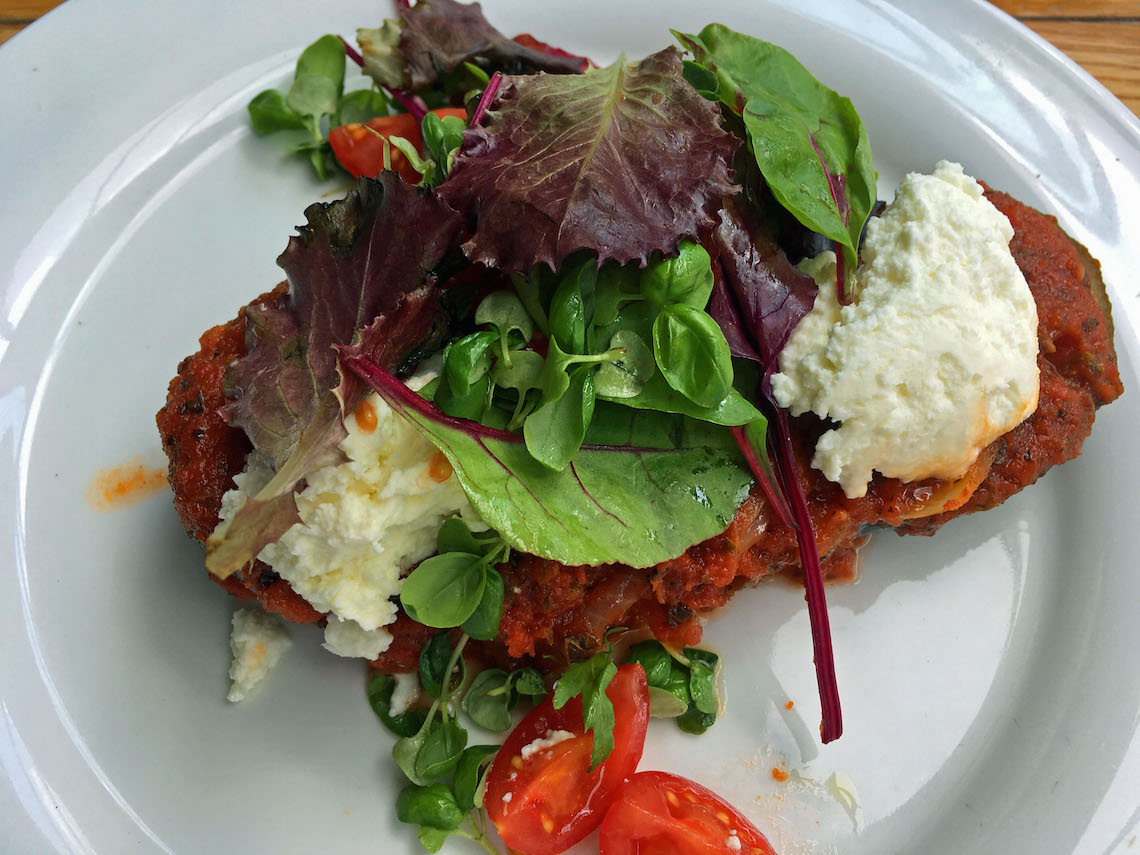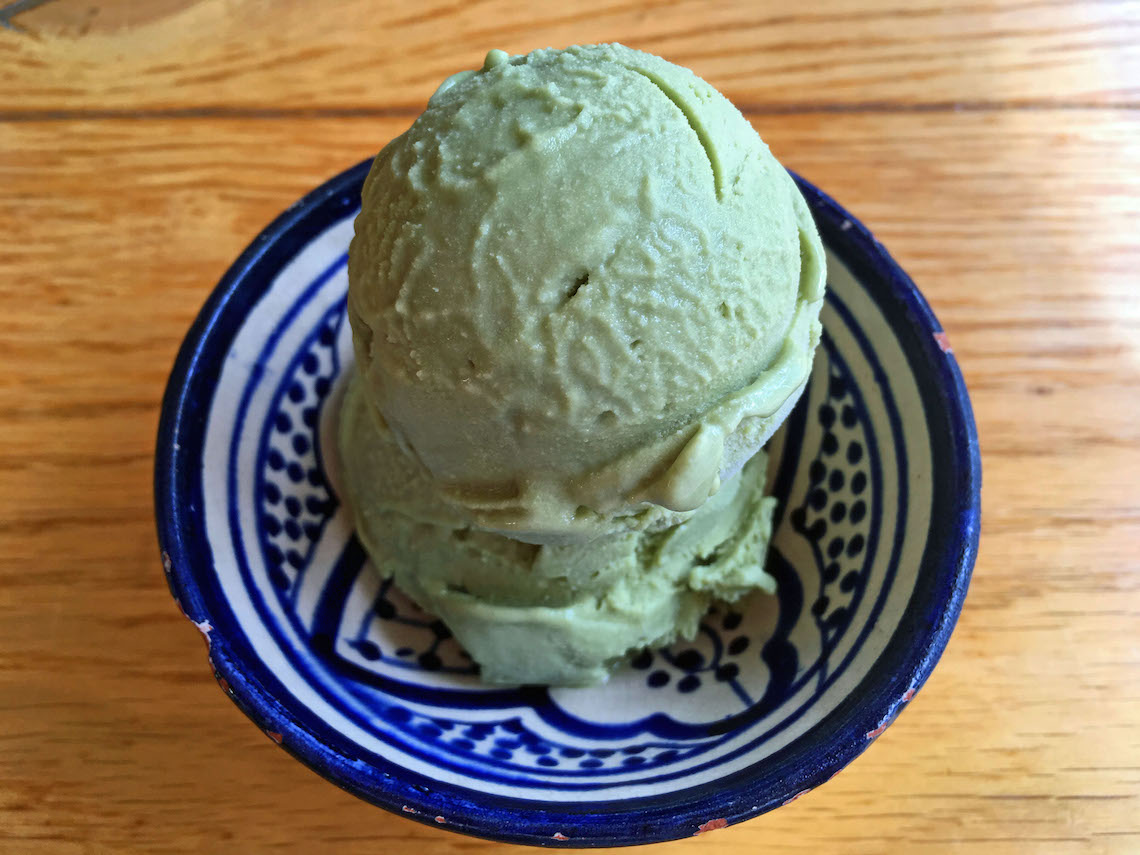 Other things to do in Clifton
We both needed to walk down our delicious lunch. Karen suggested having a wander over to Clifton Suspension Bridge. Although I have seen this 150 year old, Brunel-designed bridge before, it is always an awesome sight. And if the afternoon wasn't already hot enough, we then decided to climb to the top of Clifton Observatory to see the Camera Obscura – a new experience for me.
Clifton's Camera Obscura is only one of three in England. The convex lens and sloping mirror projects panoramic views of the suspension bridge and surrounding area onto a round white table. The amazing thing is it gives a true image, not a mirror image. It's fascinating to watch the little people and cars travelling across the table in front of you.
Unfortunately we were still too full to stop off at any of the lovely looking cafes in Clifton Village on our way back to the station. I'll save this for a return trip.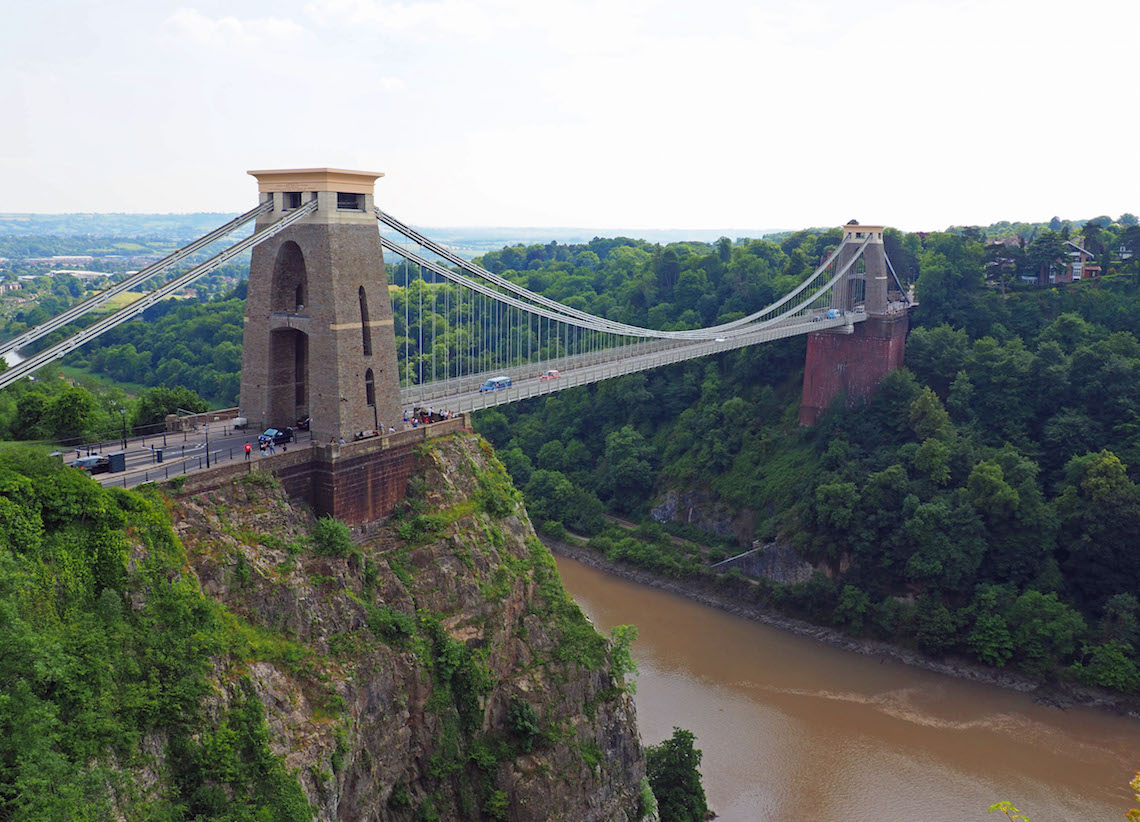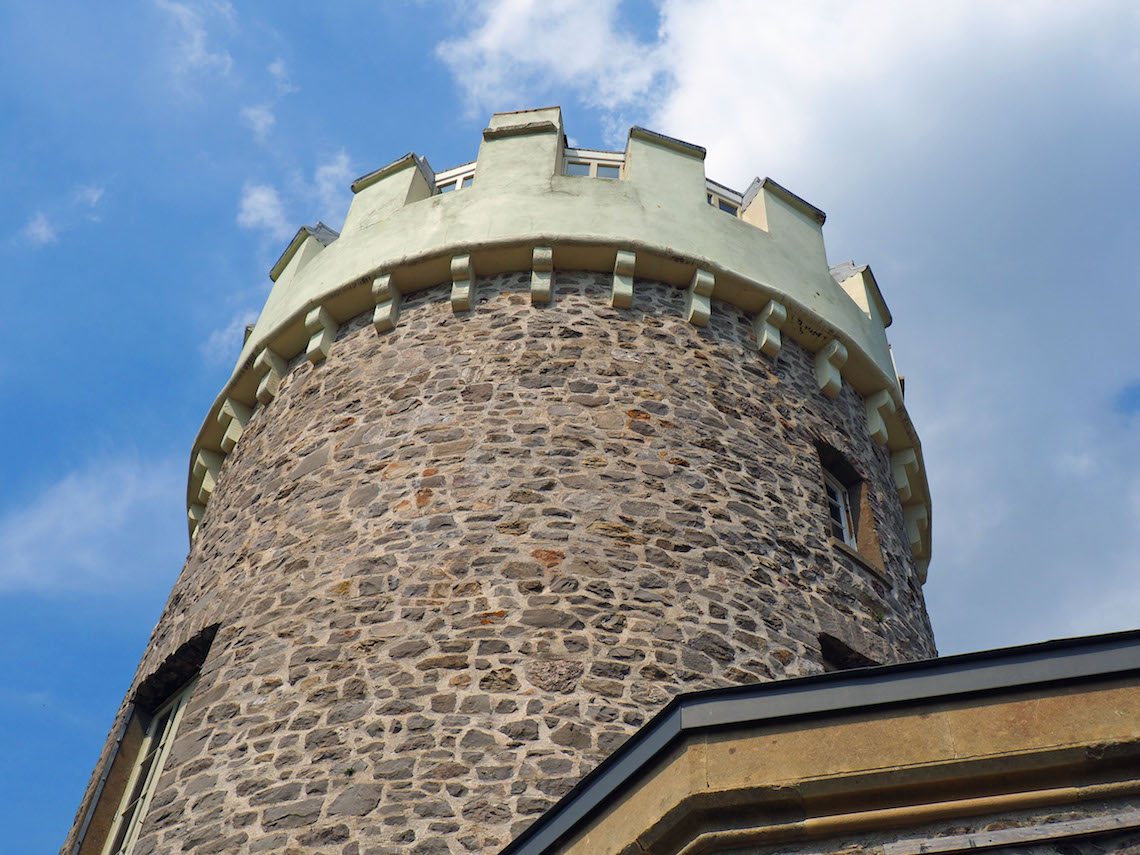 VERDICT: Clifton Lido certainly ticked all my boxes and more. We both resolved to plan a return visit. I can't wait to go back.
Skylark suggests: Adults can book an afternoon pass from 1pm to 4pm Monday to Friday. Access in on a first come first served basis. Alternatively, pre-book a swim and eat package to ensure entry. Swim and lunch costs £40 per person and includes a swim, sauna, steam room and hot tub entry, then two courses from the a la carte menu.
Pin for later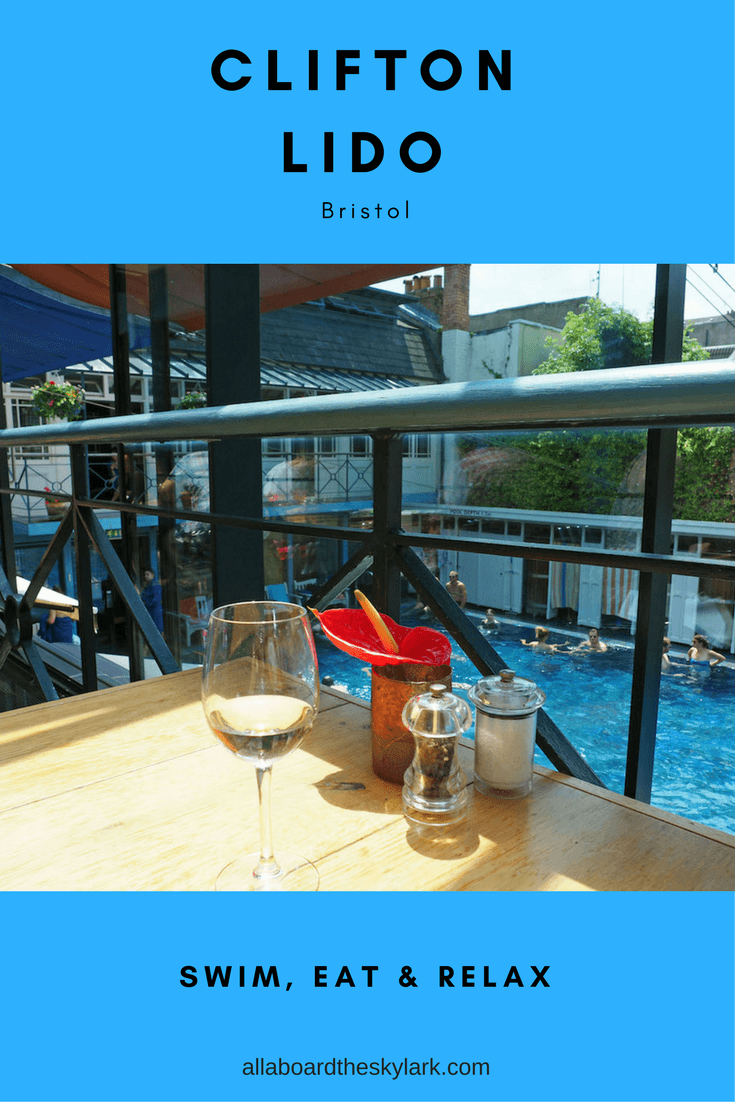 Thank you to Clifton Lido for kindly offering us a free swim. All views and opinions are my own.
Are there any lidos or outdoor swimming experiences you'd recommend? I'd love to hear about them in the comments below.