My first visit to The Boat Shed Cafe, in Nelson, New Zealand, was in the late 90s. I'd just graduated from university and was yet to find a proper job. So I decided to travel on my own, for the first time, to visit my beloved Grandpa, who had emigrated to New Zealand at the age of 80.
It didn't take me long to fall in love with Nelson and its arty vibe; it took even less time to fall in love with The Boat Shed and its Chilli Crab. A love affair, that's stood the test of time.
This wooden shed, sitting on the water overlooking Nelson's bay, began life as a boat building business in the late 1800s. Over the years, it became the base for a ferry service and a paddle-crab fishing business. It was not until the mid-1990s, some bright soul came up with the brilliant idea of turning it into a café.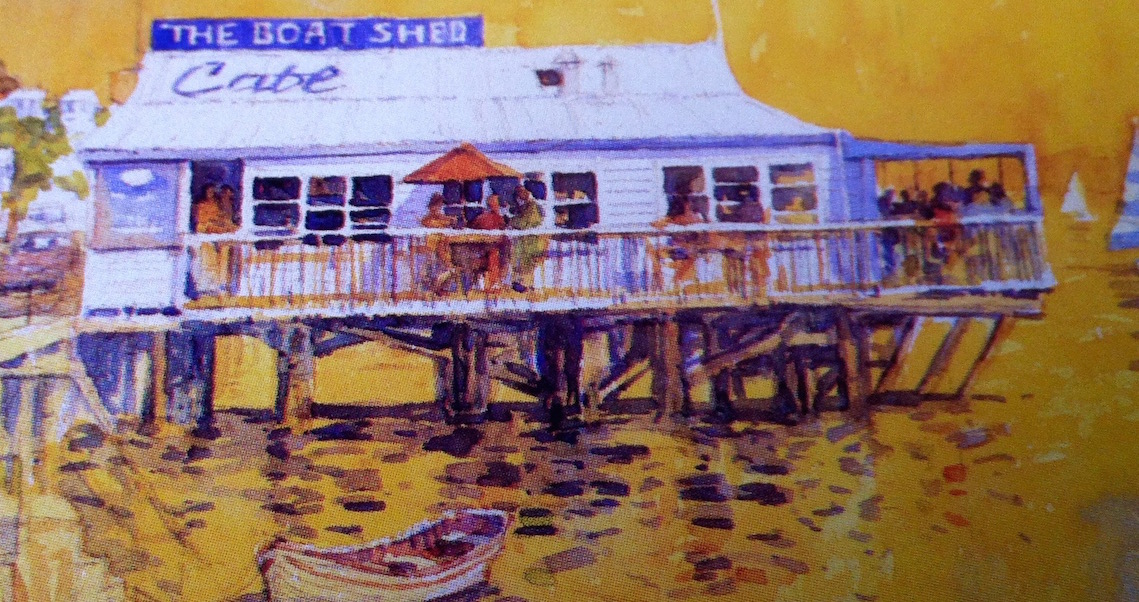 The Boat Shed was Grandpa's favourite restaurant and he took me there for lunch. From our table, we had stunning views over the sparkling bay. They served water in glass bottles in the shape of fish and played Hootie and the Blowfish songs on the stereo – a chilled out vibe, symbolic of those carefree days.
I'd never eaten crab before, but the Chilli Crab on the menu immediately caught my eye. Here was my first, messy attempt at cracking claws with a nutcracker, as well as a welcome introduction to Pacific-rim cuisine. The vibrant, hot flavours of chilli, tomatoes and aromatic Asian spices sang out from the dish, tempered by cooling yoghurt and slices of banana.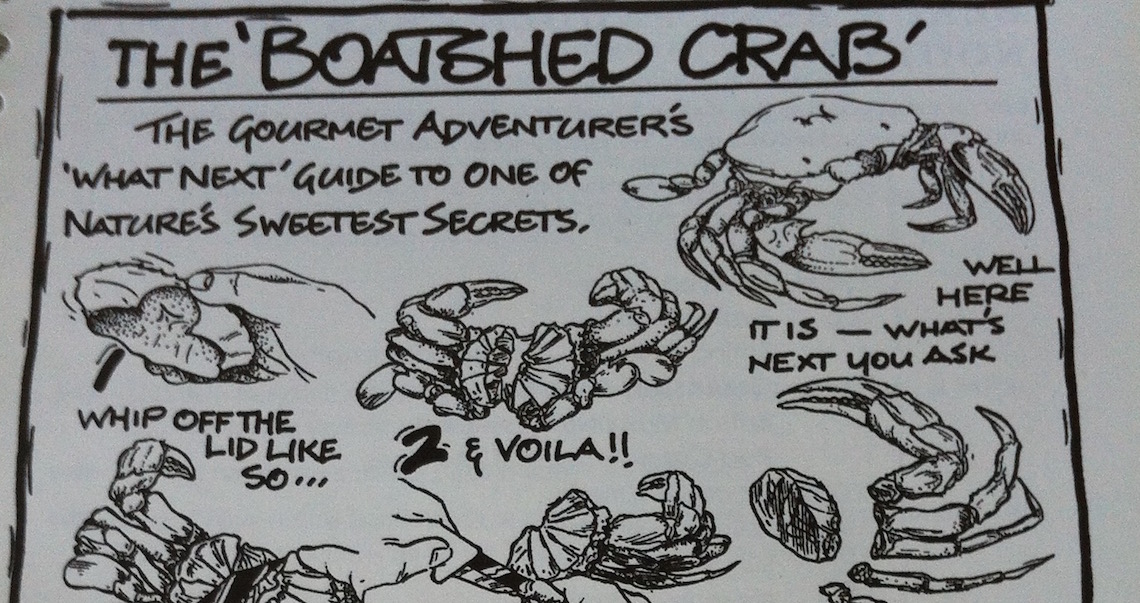 Over the years, I made several visits to The Boat Shed and always ended up choosing the Chilli Crab. The Shed became a special place to our family. It was the place Grandpa chose to propose to his Kiwi wife. I have lovely memories of meals there, with my parents, as well as our newly inherited step-family.
Sadly my last visit to New Zealand was over ten years ago, while backpacking around the world. I'd just lost Grandpa and made a special trip to The Boat Shed in homage to him. This time, there was no Chilli Crab on the menu. The crabs weren't big enough to fish.
Instead, I did the next best thing and bought their cookbook, containing the recipe. Then carefully carried it home as I continued my journey around the world.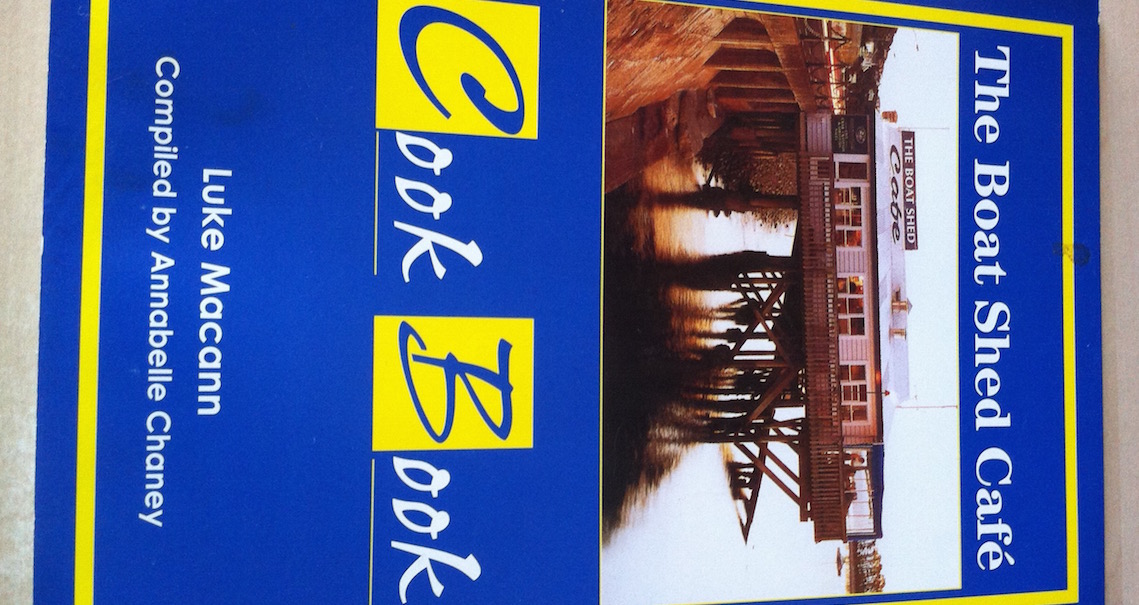 Not until all these years later, did I decide to have a go at cooking the Chilli Crab. Sourcing a crab was a little tricky; picking it apart was even more challenging.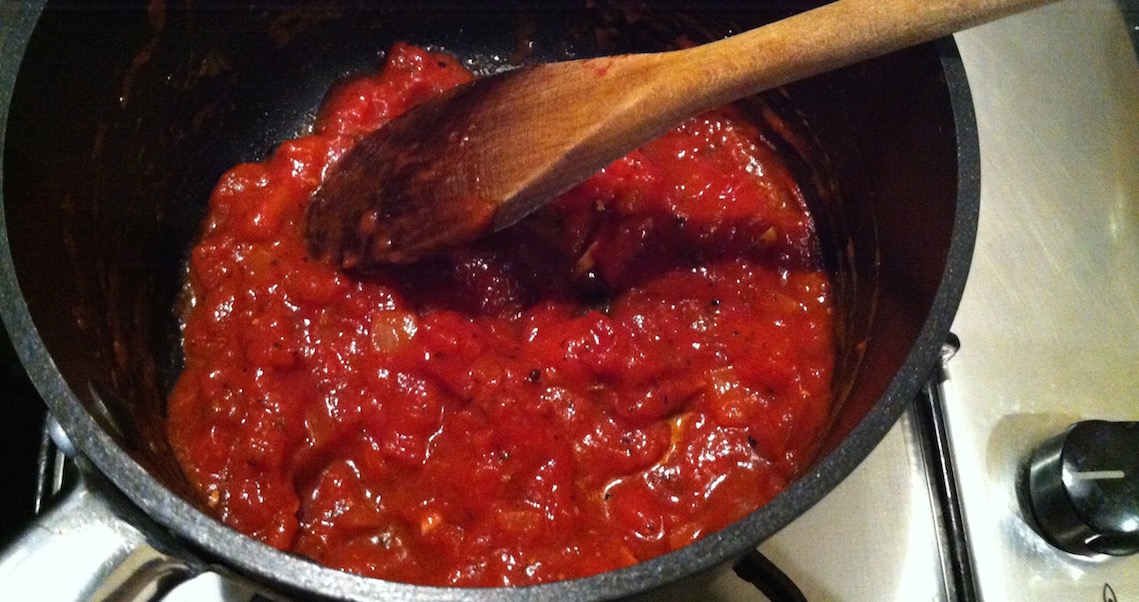 I served the dish how I remembered it, with the accompaniments of yoghurt and banana. Tasting this dish all these years later, I discovered a clever fusion of Mediterranean and Thai flavours, which hadn't occurred to me before.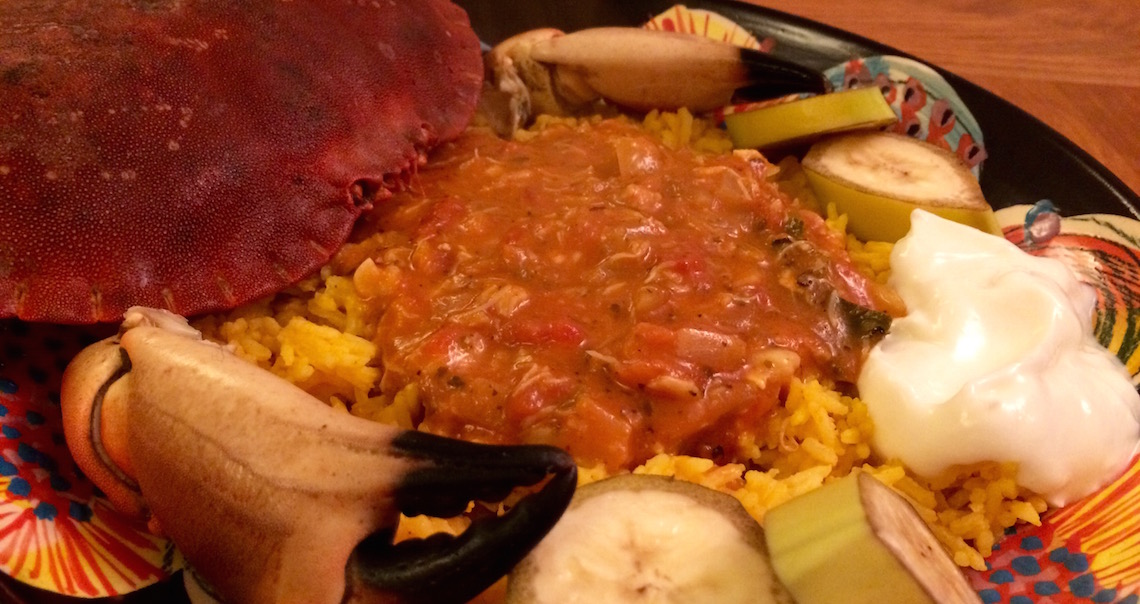 This dish was just as lovely as I remembered and I'm glad I managed to do it justice. The only thing missing was that beautiful view of Nelson Bay. That night, I dreamt of Grandpa for the first time in years. All brought about by the special memories associated with the Chilli Crab.