I was lucky to be invited to the launch night of the Spectacle of Light at Sudeley Castle this week. Despite the freezing conditions, the sub-zero December temperatures only added to the festive atmosphere.
Sudeley Castle is near Winchcombe, in the heart of the Cotswolds. It is the only private castle to have a queen buried within its grounds. The 15th century chapel is the final resting place of Katherine Parr, the last wife of King Henry VIII. Now a private home, opening to the public, the castle has a royal history dating back 1,000 years.
Sudeley is a special place to me, as I got to know it quite well over the years. It is one of my favourite places to visit in the Cotswolds, particularly in summertime when the beautiful gardens are full of flowers. One of the prettiest spots is the Queens' Garden, named after the four English queens that walked within– Anne Boleyn, Katherine Parr, Lady Jane Grey and Elizabeth I.
I was excited about seeing the Spectacle of Light at Sudeley Castle. This is the first time a light show has taken place here. The light show has been beautifully and sensitively created, with different colours used to light up parts of the castle and the ruins. Different music plays in different sections to add to the atmosphere.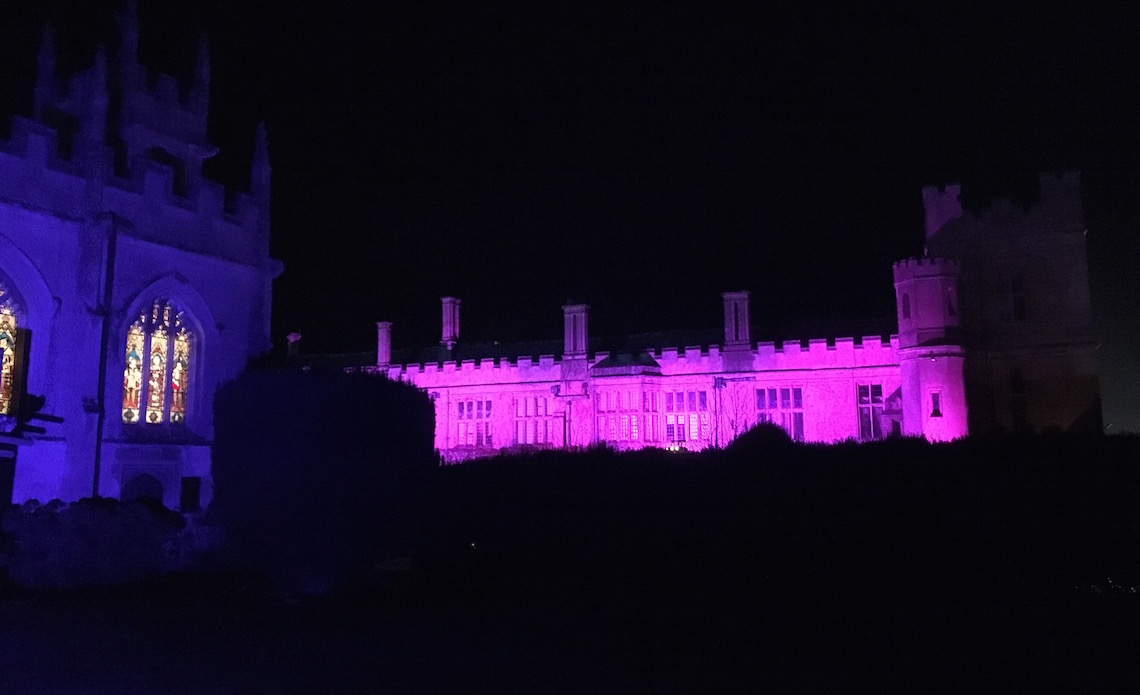 Walking through the pheasantry, coloured lights danced over the frozen lake. I loved the tree decorated with glitter balls and moving lights.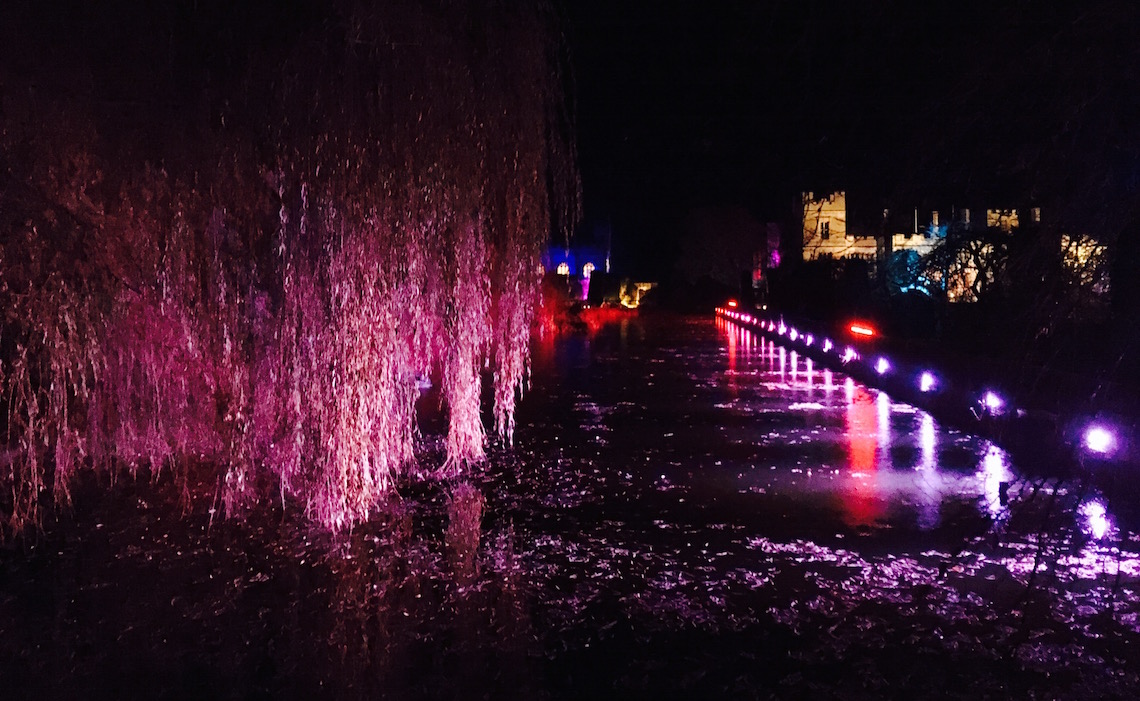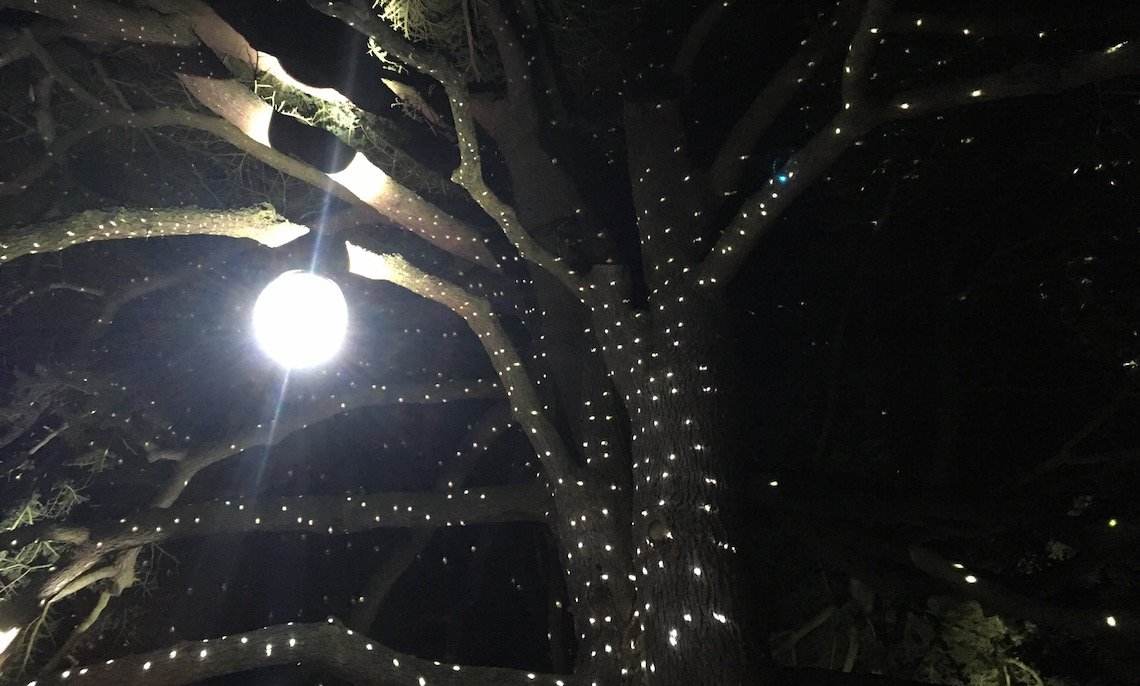 I hadn't realised we wouldn't be able to go into the chapel, where the tomb of Queen Katherine Parr can be found. However, from the outside, this was a beautiful sight. Lit from within, the stained glass windows looked spectacular against the stone chapel walls, floodlit in blue.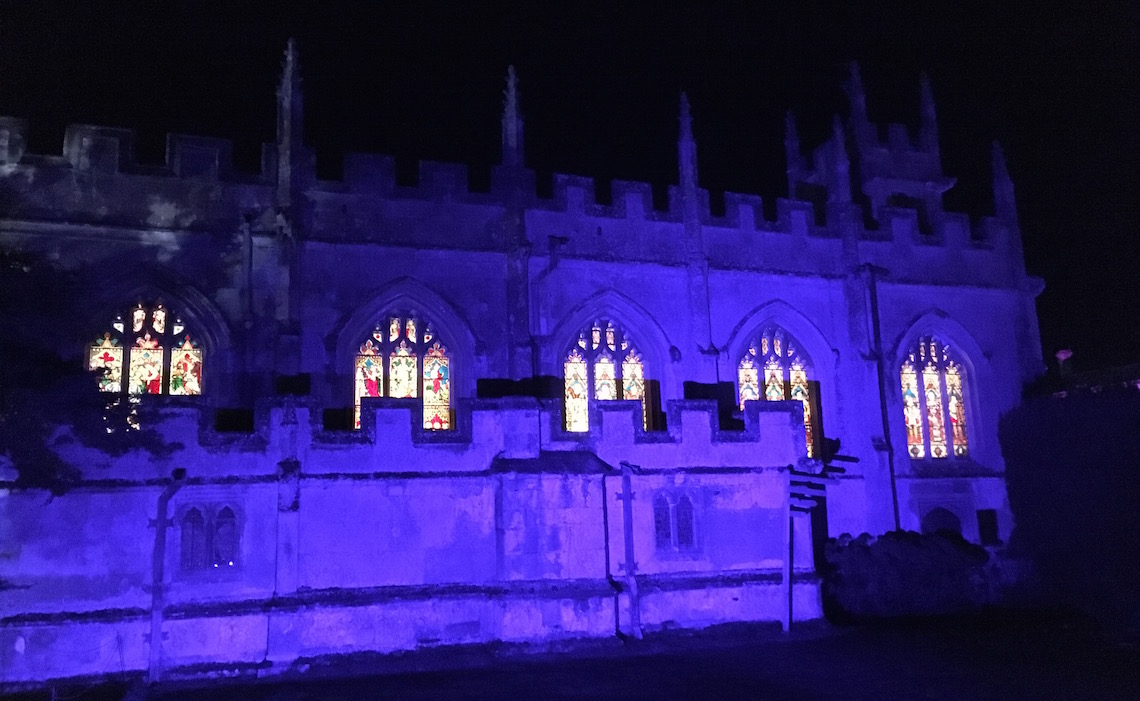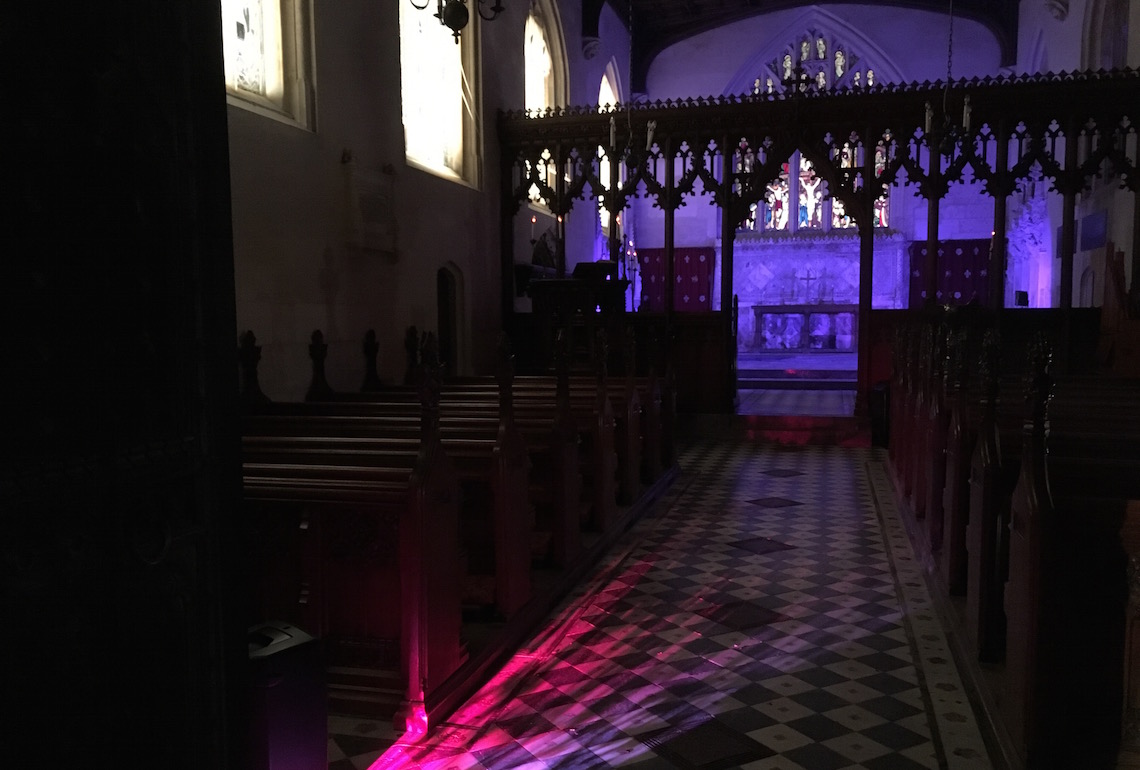 The ruined part of the castle, floodlit in red, had an eerie, gothic feel to it. The lights only enhanced the beautifully carved stonework.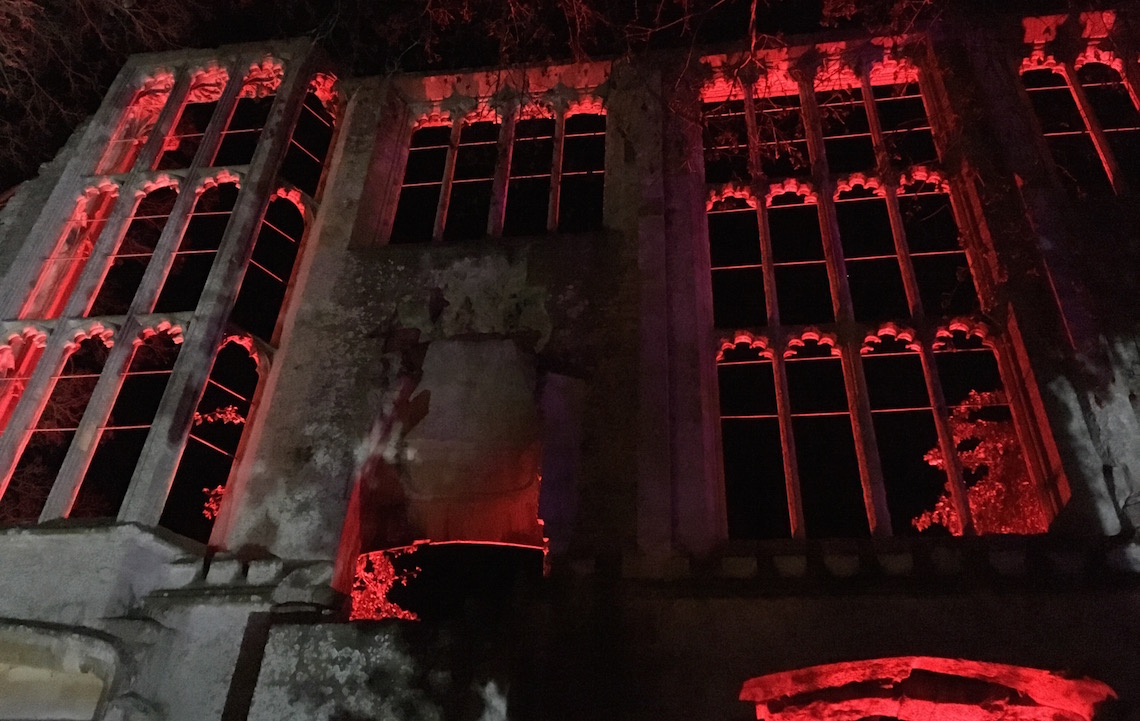 My first look in the Queens' Garden took my breath away. This is one of my favourite spots to sit in summer amongst the roses. Now, the fairy lights at its centre, gave it a magical feel. Adding to the magic, I spotted a red rose bud glittering with frost.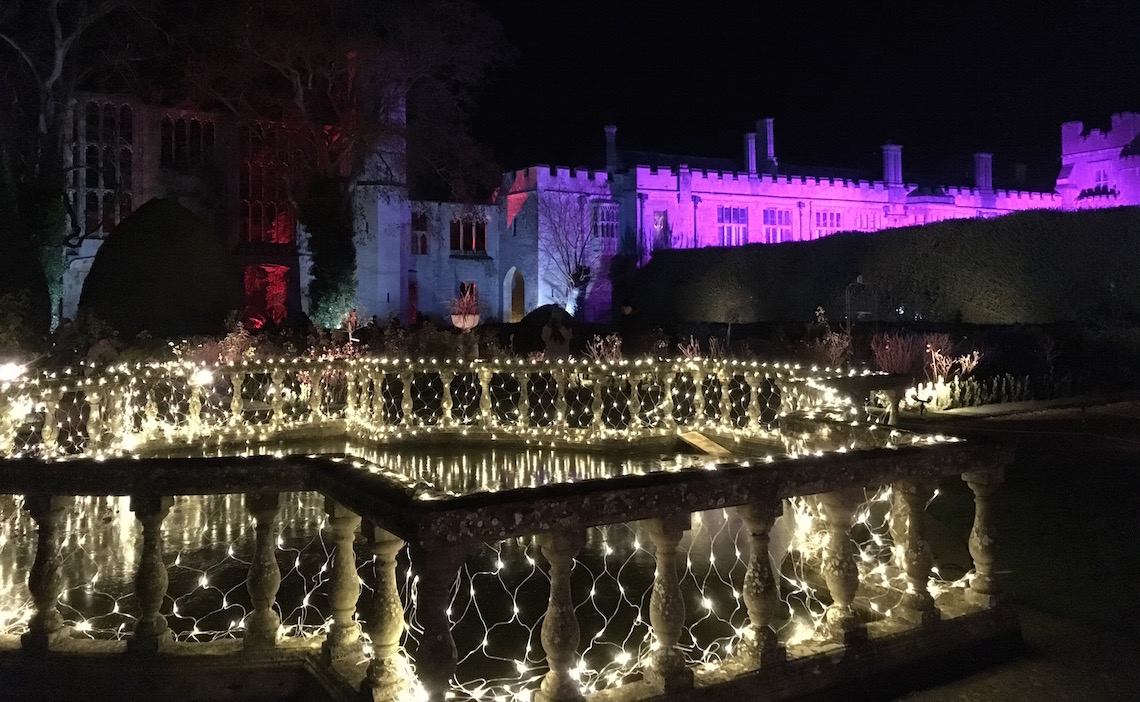 It took me about an hour to wander around the whole of the spectacle. I did walk around quite slowly however, taking lots of photographs. As I was now absolutely freezing with numb fingers and toes, I was glad of the chance to head into the cafe for a warming glass of mulled wine.
I hadn't realised there was still more to see. The ruins of the Tithe Barn are another lovely spot for contemplating at Sudeley. The barn was now floodlit and the sound of the fountain played against a classical piece of music.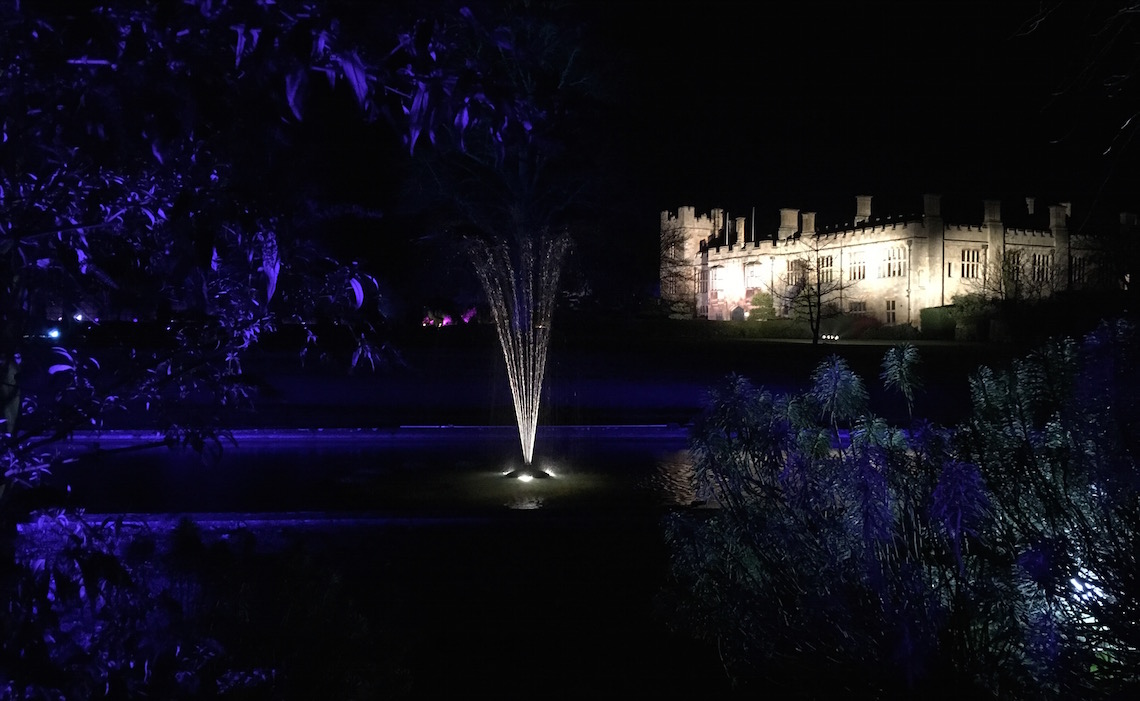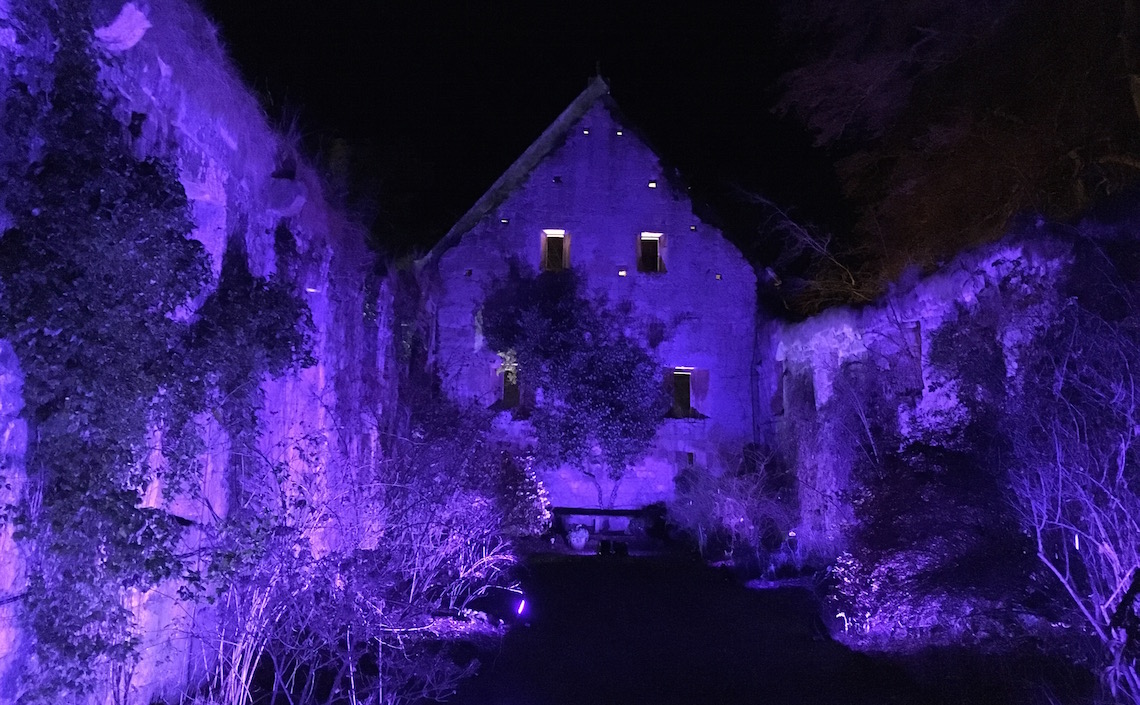 The Spectacle of Light at Sudeley Castle runs until the 23rd December. Tickets must be booked in advance online and there are timed entry slots.