It has become an annual tradition for Mum and I to eat, drink and shop our way around a European city every December. We've visited a Christmas market in Europe every year for the last 12 years or so. With all this experience under our belts, I've put together my 10 top tips for getting the most out of your Christmas Market break: a Christmas Market Survival Guide.
Our first ever Christmas market visit was to the pretty Belgian city of Bruges. On that first trip, as novices, we ended up having to buy another suitcase to bring back all our purchases. Since then, not only do we make sure to leave extra space in our luggage, but we are also more selective about what we buy.
A Christmas Market Survival Guide
Here are my top 10 tips for getting the most out of your Christmas Market experience:
Find a willing travel companion
While Mr Skylark can't understand my attraction to these festive markets, in my Mum, I've found a more than willing companion. So if your usual choice of travel mate is likely to be a bit grumpy about the whole thing, it's best to leave them at home and find a kindred spirit.
If you're happy travelling solo, find a nice centrally located hostel and meet some like-minded travellers to share your experiences with.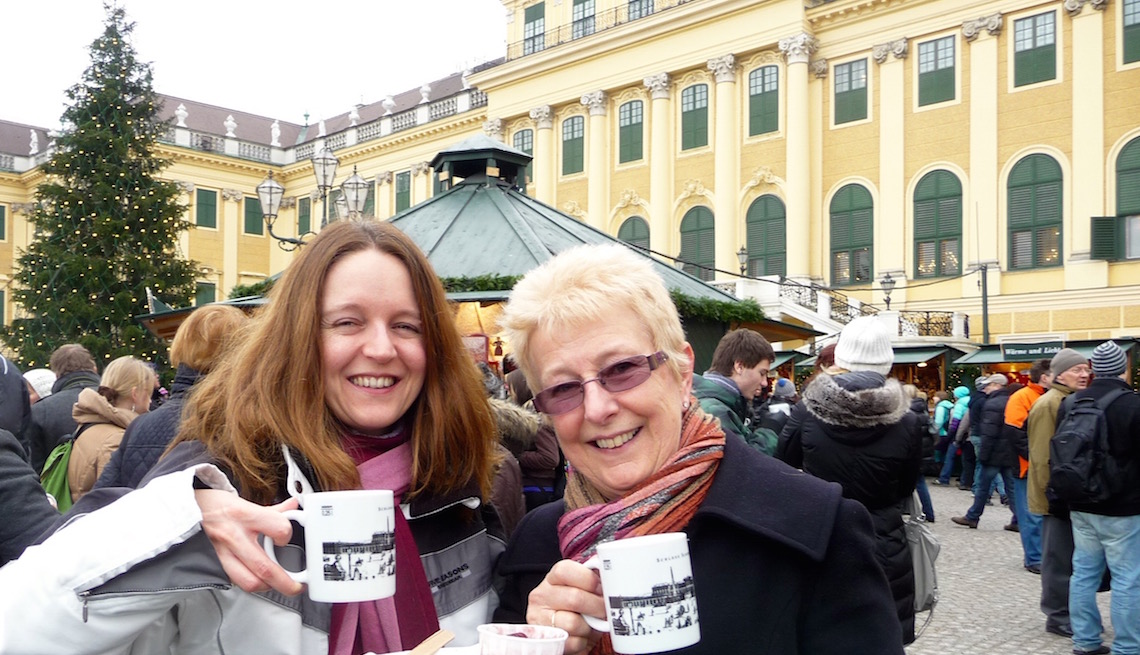 Pre-planning your itinerary
Once you've chosen your destination (check out my Top 5 Christmas Market suggestions), find somewhere central to stay. Trekking around cities is tiring. It's good to have somewhere cosy and close-by to retreat to if you need a rest.
Check the market opening hours and shop opening hours before you go, to help plan your visit. The Christmas markets open daily, but most don't open until late morning. They will stay open until somewhere between 8pm and 10pm in the evening.
Shops in a lot of European cities, particularly those in German-speaking countries, close on a Sunday. However, department stores may stay open until 8pm on weekdays.
You don't want to get marketed-out, but you do want to enjoy the city you're in. Plan to visit a couple of key sights in the city you're visiting. Sunday is a good day for sightseeing, when most of the shops are closed.
While we really enjoy eating in the markets, sometimes it's lovely to visit a local restaurant. It sometimes pays to do a bit of research ahead, and even pre-book, as you might find the best restaurants are fully booked, particularly on weekends.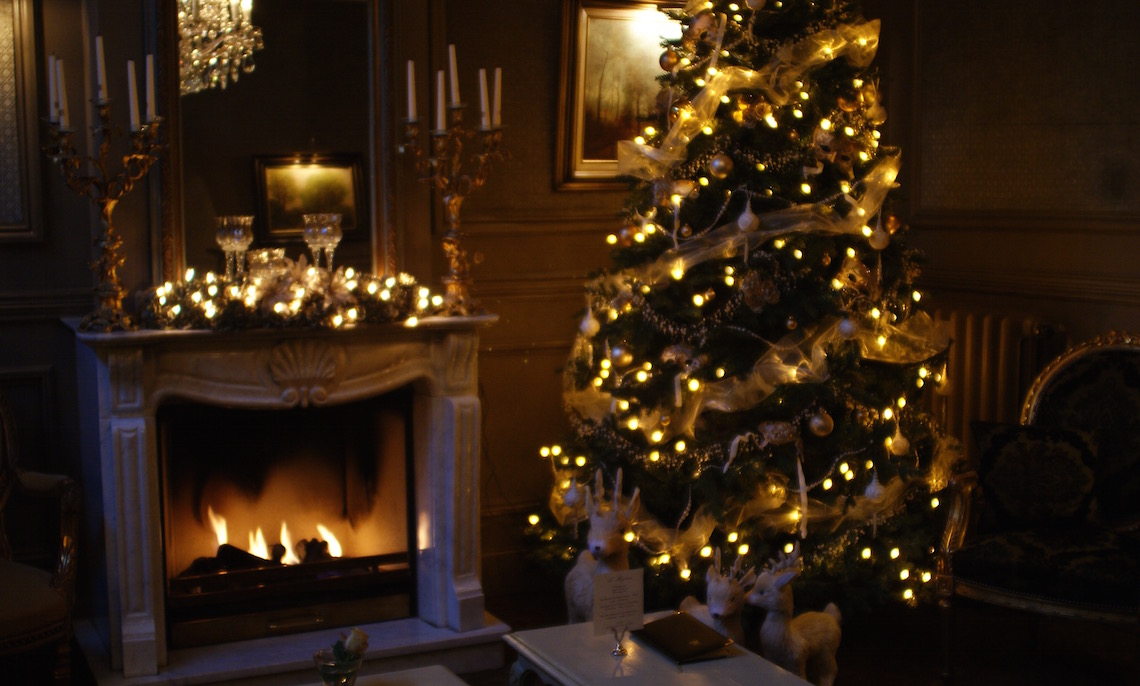 Check the exchange rate
You will need cash to spend in the markets. Make sure you're aware of the exchange rate before you go. You could download a currency converter app on your mobile device, such as XE. But if you would rather not keep getting your phone out, you can do it a more old-fashioned way. Create your own cheat sheet, so you've got it to hand while you're browsing the market stalls.
If you're taking a credit card for payment outside the markets, don't forget to let your credit card company know that you will be travelling abroad.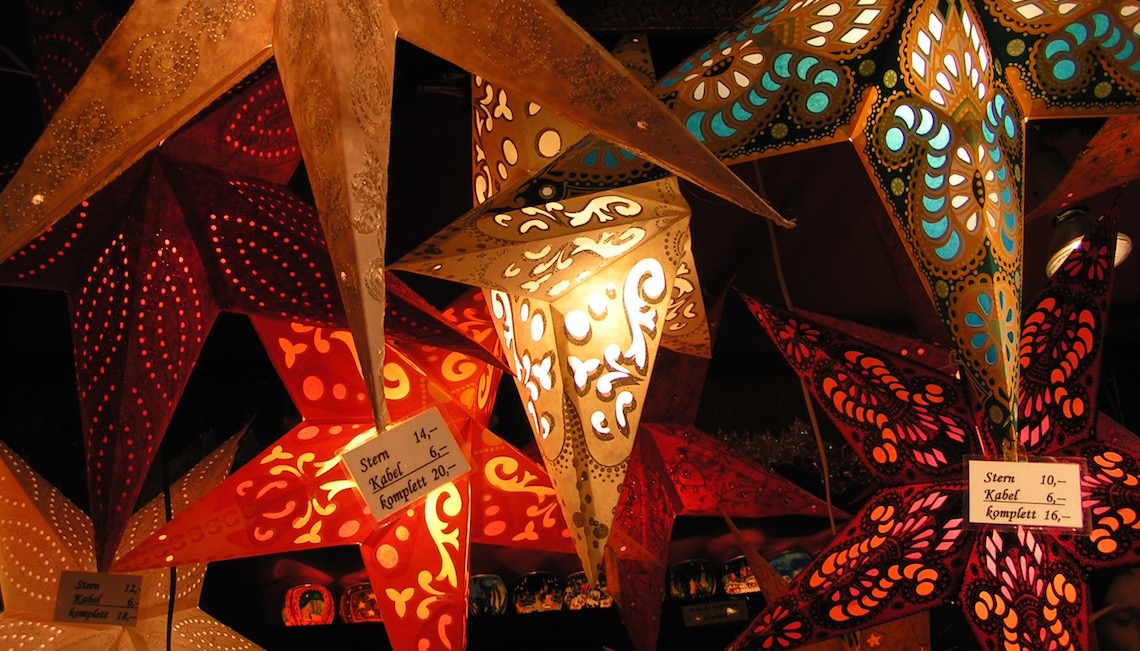 What to pack
This is one of the most important points in my Christmas Market Survival Guide, and I can't emphasise this enough: check the weather forecast BEFORE you go. We have been caught out, once or twice, by encountering freezing conditions that we weren't prepared for. We therefore wasted valuable market time, searching out thermal underwear in department stores!
As always, layers are key. You will probably find yourself slowly browsing in the markets, and the temperature drops even more at night. However you might pop into a café or visit some shops, which will be extra warm, so you may need to peel off a couple of layers.
Taking note of the above, I generally include a long-sleeve thermal top, thermal long johns and thermal socks for when it's extra chilly. I will also take tights, gloves, a hat and warm scarf. If it's set to be freezing, I'll take a few packs of hand warmers and feet warmers too. You may have noticed…yes I do feel the cold!
Depending on the weather forecast, I'll wear a warm coat that is long enough to keep the top of my legs warm. If this isn't waterproof, you might want to take an extra waterproof layer.
Probably most important is footwear. I wear warm, but comfortable boots. If it's likely to snow, ensure they have good grips, as pavements can be icy.
If all else fails, a hot cup of glühwein will help warm you up!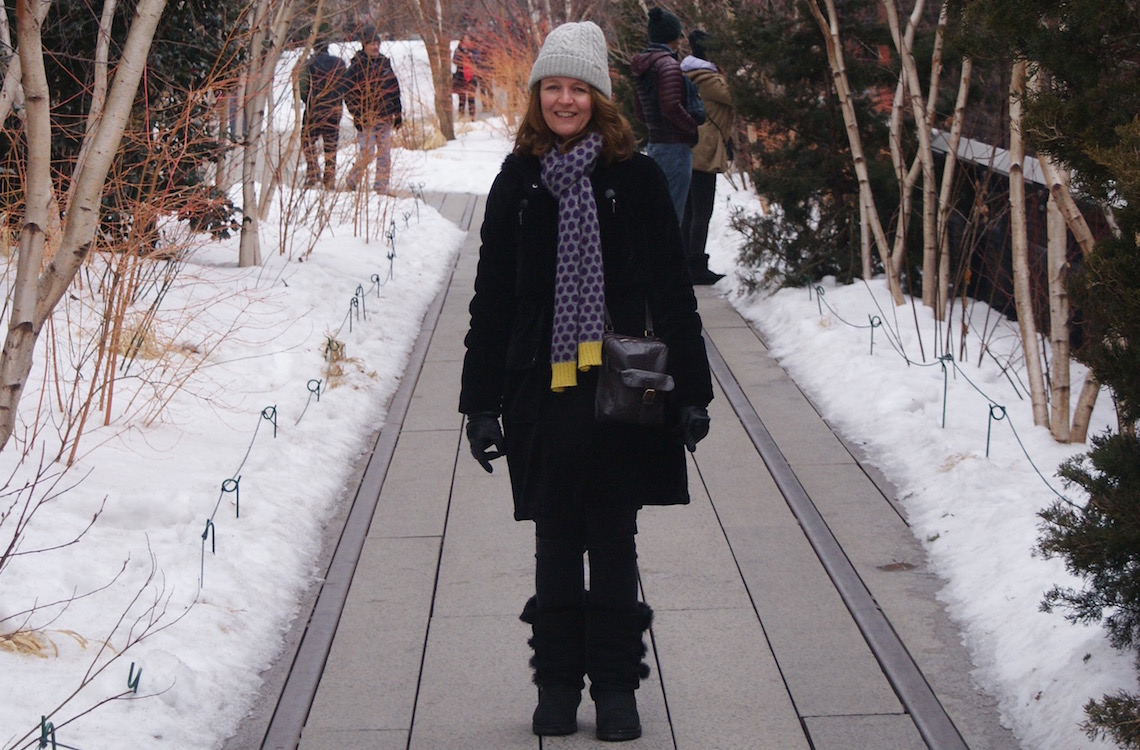 Leave space in your luggage
This tip in the Christmas Market Survival Guide comes from our very first trip to Bruges. If at all possible, don't fill your suitcase to the max. Leave some space to bring home your purchases.
Alternatively, take a daypack that will squash into your suitcase, so you can bring it back separately (check your baggage allowance allows this before you depart).
Don't forget, you are not allowed to bring back liquids and foodstuffs in your hand luggage.
Eat, drink and eat
This is not the best trip to go on if you're on a pre-Christmas diet. Forget the healthy-eating and leave all that to the New Year.
For me, what I love most about visiting Christmas markets is all the food and drink on offer, more than the gift shopping. You'll find mulled wine, glühwein or vin chaud available in abundance in every market. If this isn't your tipple of choice, there are other hot drinks on offer such as hot chocolate, with a dash of rum or Baileys.
You'll find plenty to snack on throughout the day and evening. Depending on the destination it could include hot sausages, roasting chestnuts, waffles, gulaschsuppe, raclette, tartiflette, crêpes or hot wood-smoked ham or fish.
Wrap up warm for al fresco dining!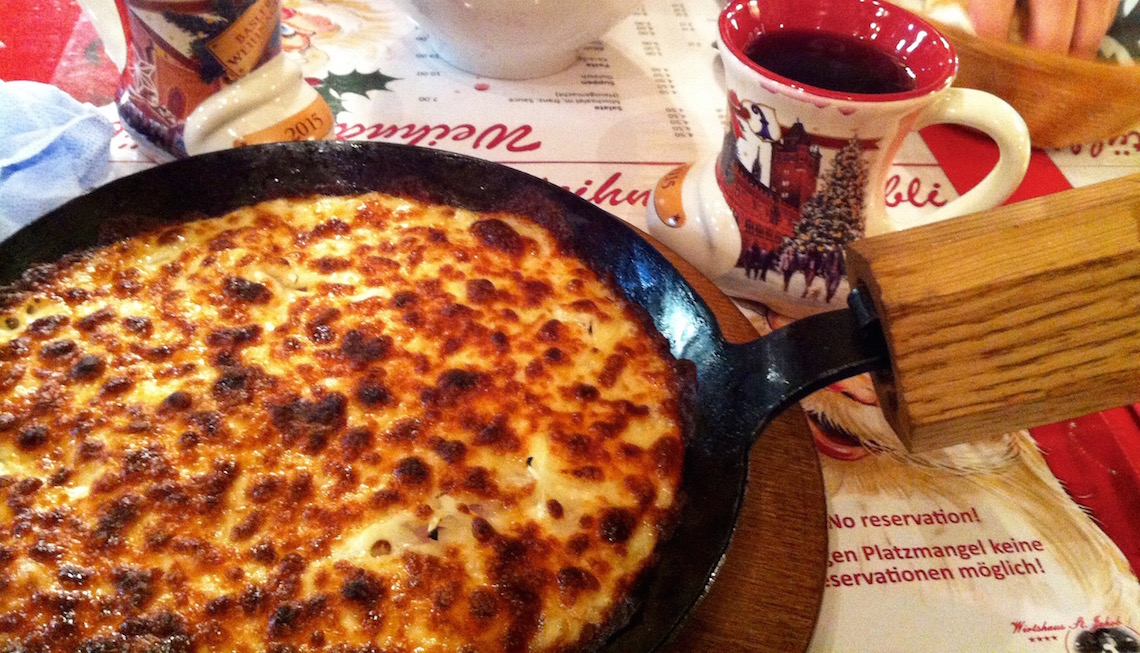 Mug deposits
European Christmas markets tend to be eco-friendly when it comes to the mugs you'll drink your mulled wine out of.
The price of your warming mug of glühwein or vin chaud will generally include an extra Euro for a deposit. After you've finished drinking, return your mug to the vendor, who will refund your Euro.
Or if it's a really nice mug, you can choose to keep it as a souvenir. I must admit to still having one or two of these colourful mugs in my kitchen cupboards.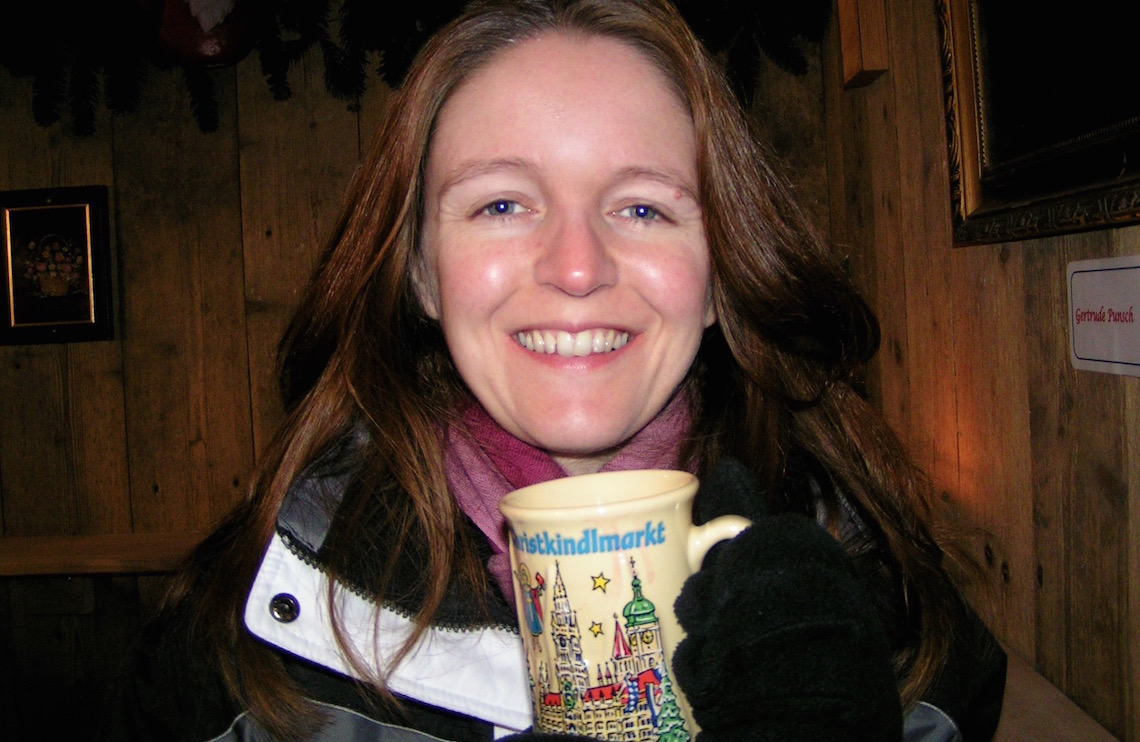 Make friends
Christmas markets in Europe are very sociable. The locals come out after dark and meet their friends for a drink and chat.
This is a good chance to engage in conversation over a mug of vin chaud and a hot waffle.
Keep safe
As with any travel, exercise common sense and keep your wits about you. Markets are crowded places, so keep an eye on your bag and keep it secure.
If your hotel room has a safe, use it.
Don't flash your cash around. Take out only as much money as you'll need each day.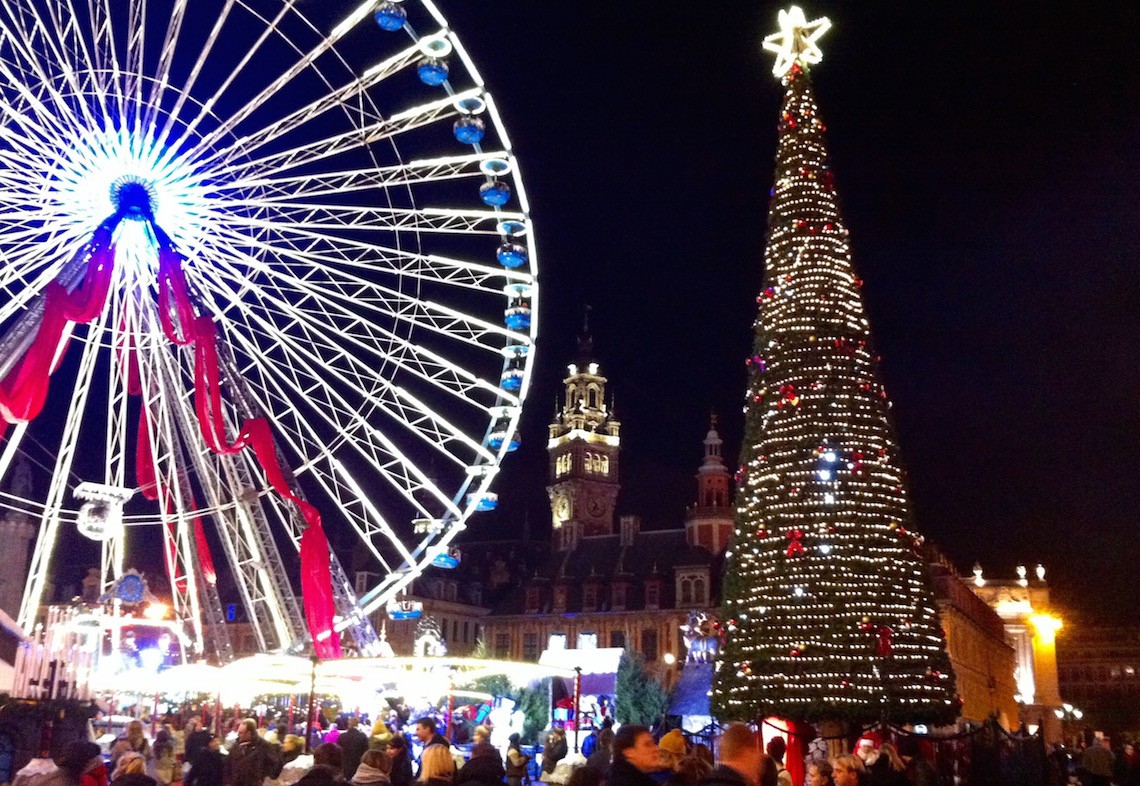 Enjoy
Last and, by no means, least, enjoy your Christmas market experience. This is one of the most fun and festive ways you can spend a weekend before Christmas.
Pin for later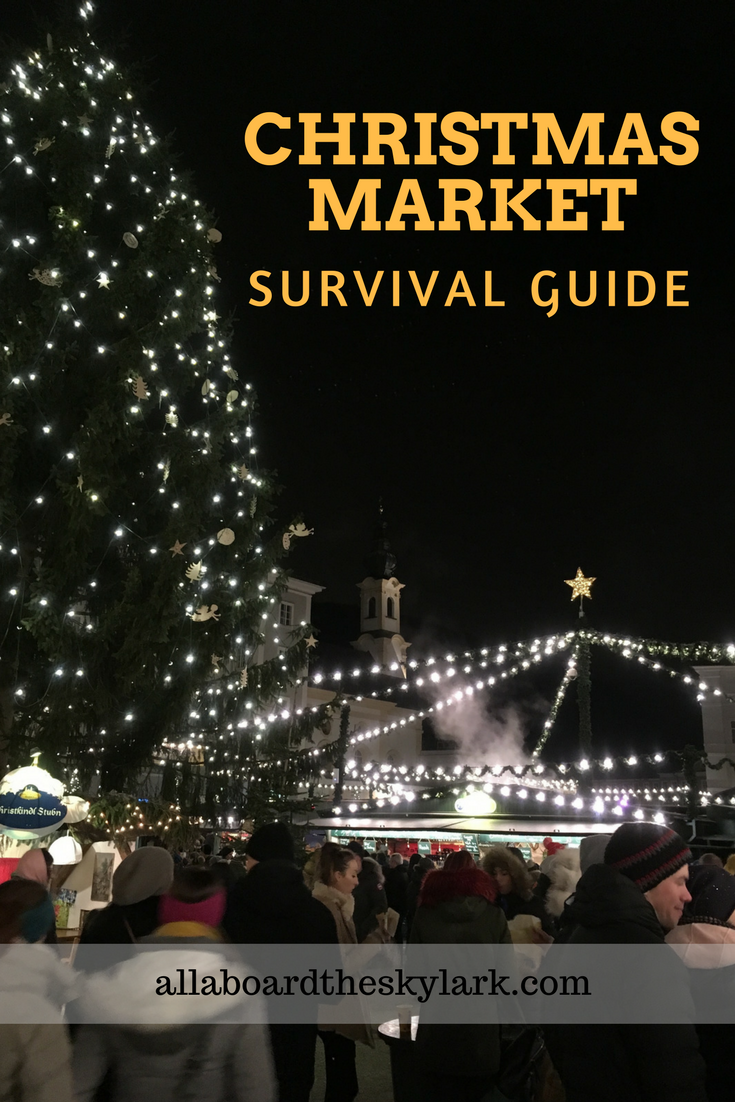 Do you have any top tips for getting the most out of your Christmas market visit? I'd love to hear them.
SaveSave