Usually when I'm visiting London, I'm on a mission, whether work related or catching up with friends or family. But recently I had an opportunity to spend a day making the most of the city, with no agenda apart from to indulge my favourite pastimes of eating, street art and photography. I stayed around London's east side, rather than going into the centre.
Here are my top 5 recommendations for things to do on London's east side:

1) Ride the Emirates Air Line
I was staying near the O2 and needed to get across the river, so why use the underground when there's a chance to get a bird's eye-view of the city on the Emirates Air Line? It was fairly early in the day, so I had a cable car all to myself. I didn't however pre-empt my palms getting sweaty and feeling somewhat shaky, as my glass bubble started making its way high above The Thames.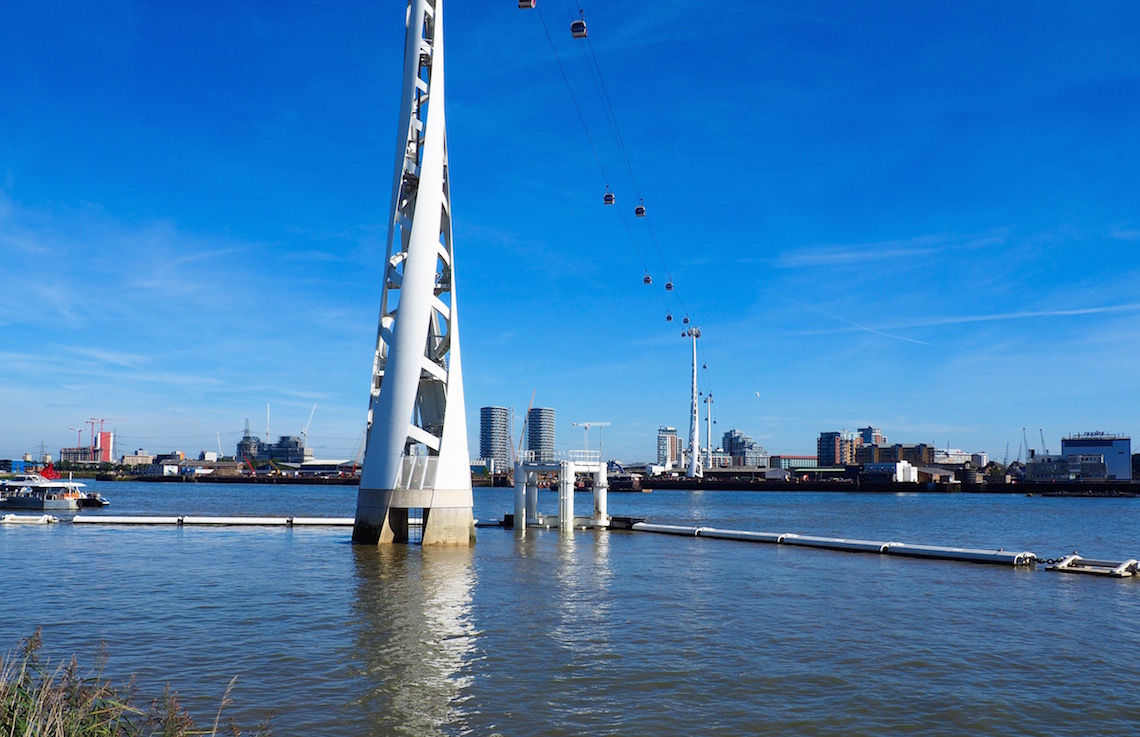 I gave myself a talking to and focussed on taking photographs, which calmed me down. The views were amazing. I was leaving behind the dome and Canary Wharf as we made our way up. Across to the east was the Thames Barrier.
By mid-way on the journey, I was brave enough to take the two steps needed to cross to the other side of the cable car so I could have a view from all angles. Now I was properly enjoying the ride, I spotted the ExCel exhibition centre as we began our descent.
The lowdown: The Emirates Air Line goes back and forth between the Greenwich Peninsula and Royal Docks. My journey only cost £3.40 one-way pay-as-you-go, but there are all kinds of fares and sightseeing packages.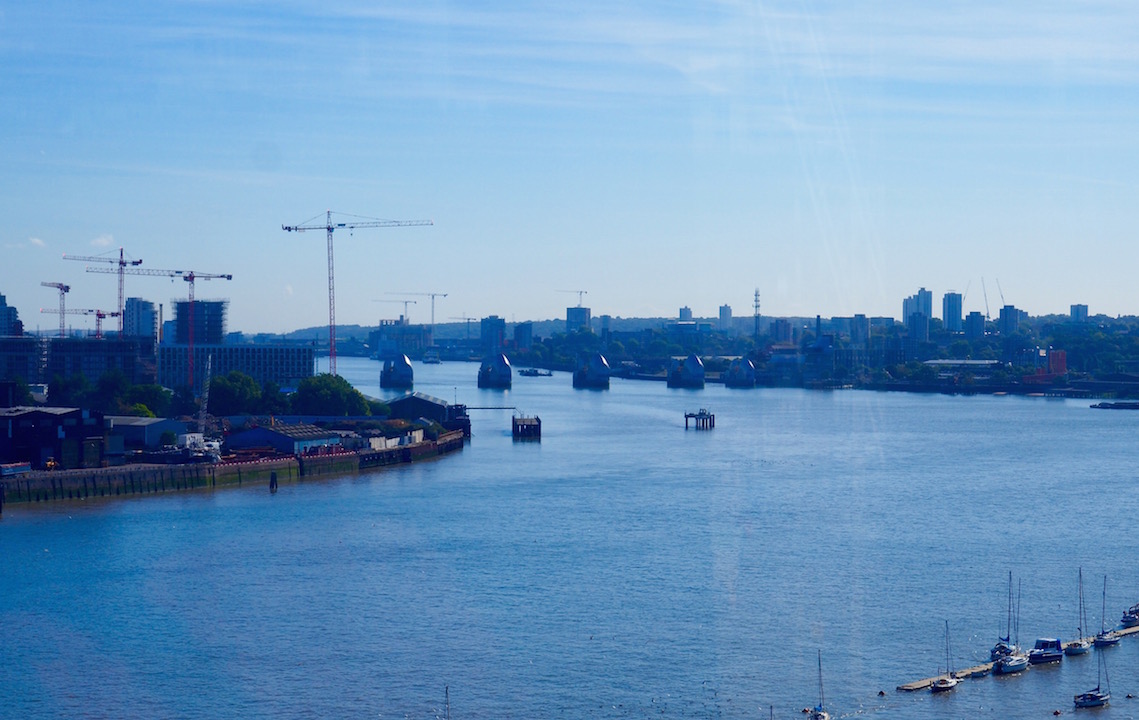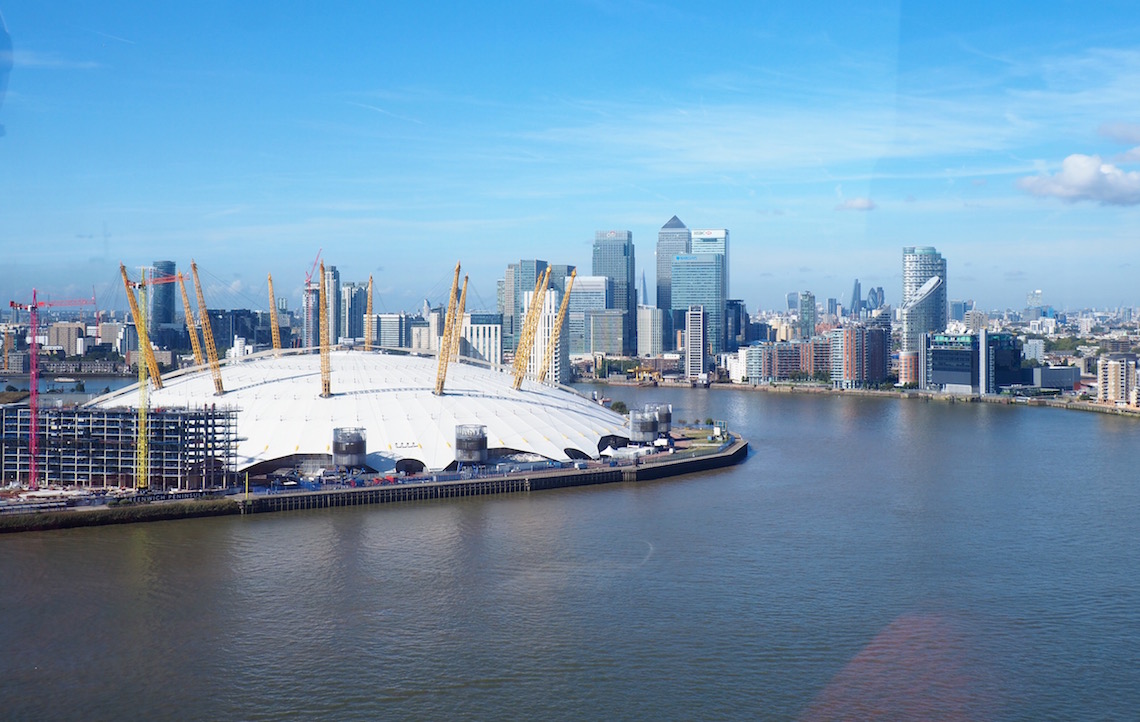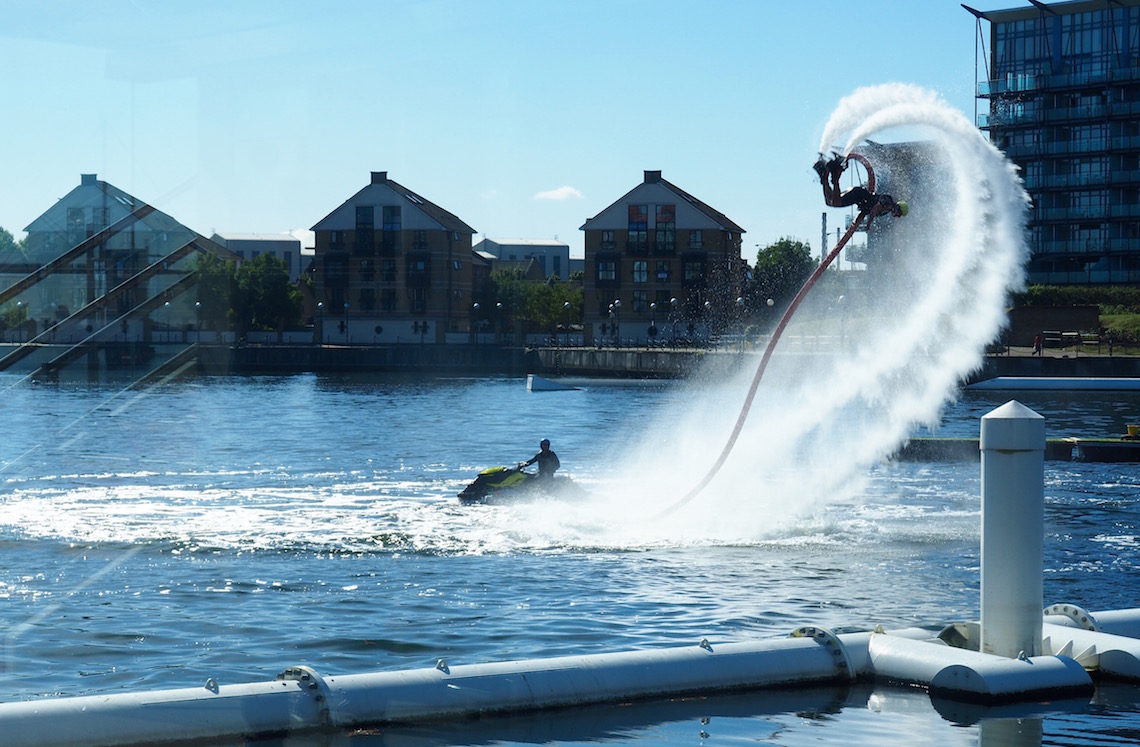 2) Visit Borough Market
 I know most people have heard of Borough Market, but it's somewhere I'd always wanted to visit and never quite made it. My idea of heaven is wandering around farmers' markets. This market is on another level and is indeed a little slice of paradise. Mr Skylark, who was in London for other reasons, joined me here. Whilst a keen cook, he doesn't always quite share the same passion as me for slowly meandering around food markets, but he definitely seemed to enjoy this one.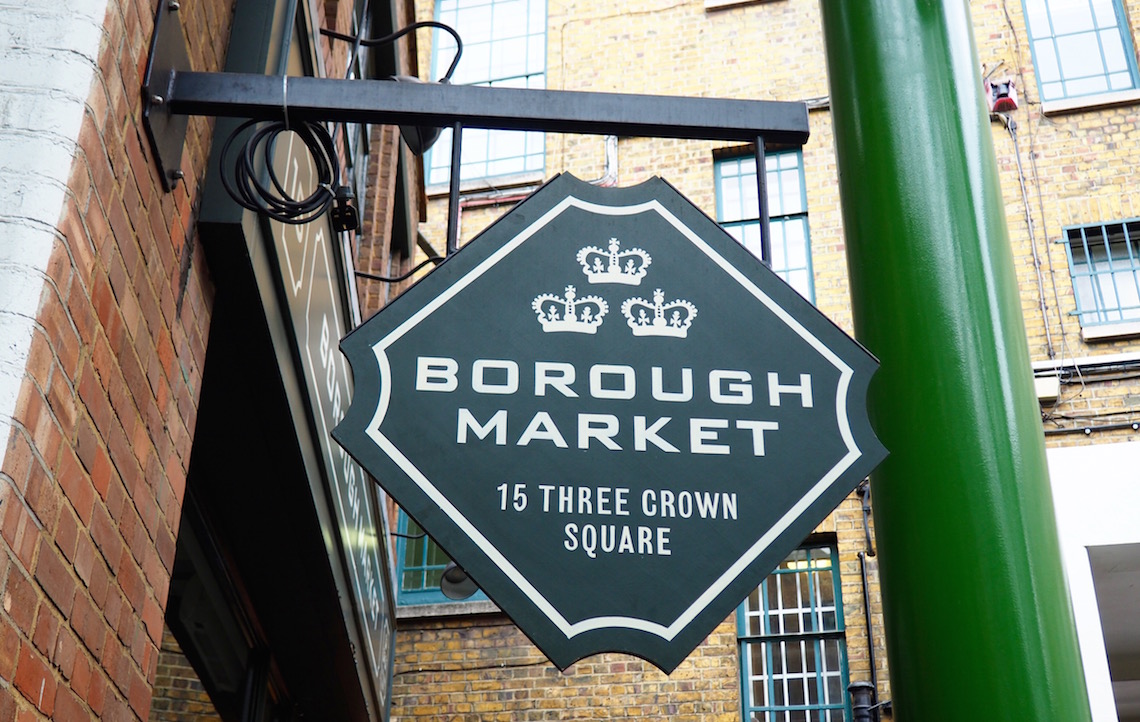 There was every type of food you could possibly imagine, from street food of all nationalities, to truffles, oysters and an array of cheeses. Being an amateur cheese-maker himself, Mr Skylark enjoyed a good chat with the cheese man from East Sussex-based Alsop and Walker. We sampled some of their lovely morsels including a soft brie and creamy blue. Neal's Yard Dairy, on the edge of the market, is also definitely worth a visit if you're a cheese fan.
We stopped for refreshment at Rabot 1745, sitting out on the pavement to people-watch. Unfortunately it was a bit early in the day to sample the cocoa beer or cocktails, so I opted for a cocoa shell tea infusion for a pick-me-up, while Mr Skylark had a hot chocolate. He was a little disappointed with his, but being a dark chocolate lover, he perhaps should have gone for the 100%, rather than a more milky option.
The lowdown: The nearest underground station is London Bridge. Borough Market is open every day apart from Sunday, although the market is more limited on Mondays and Tuesdays.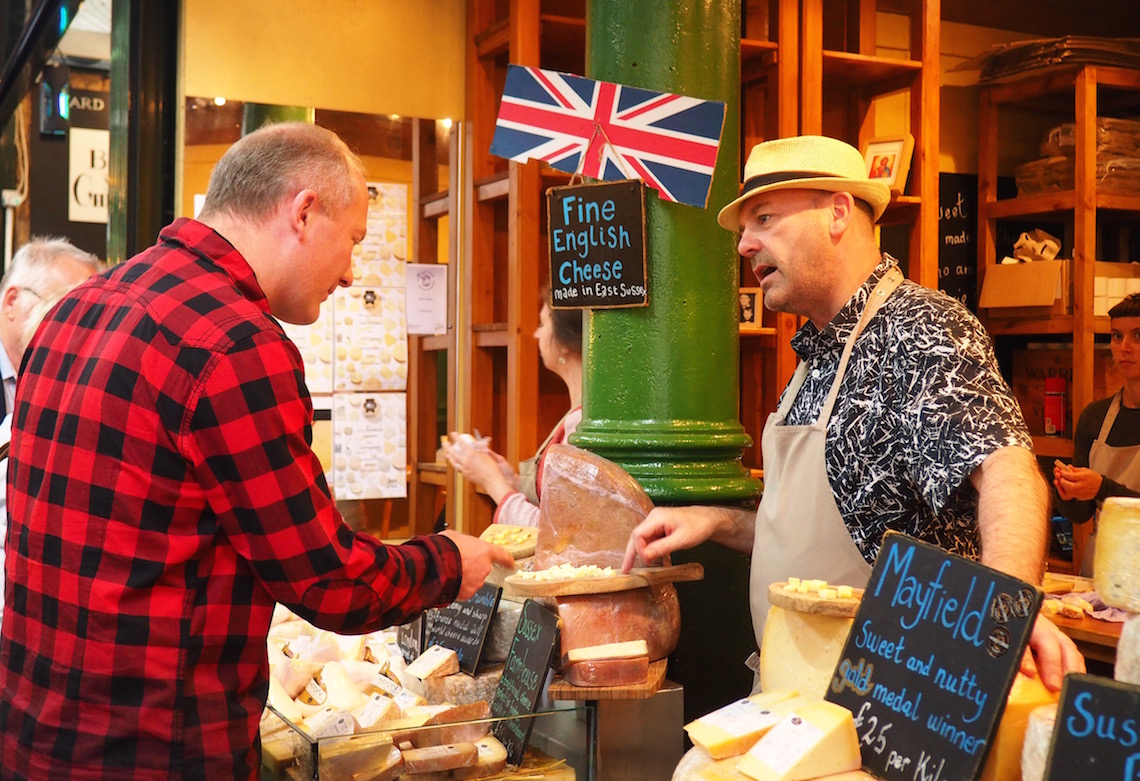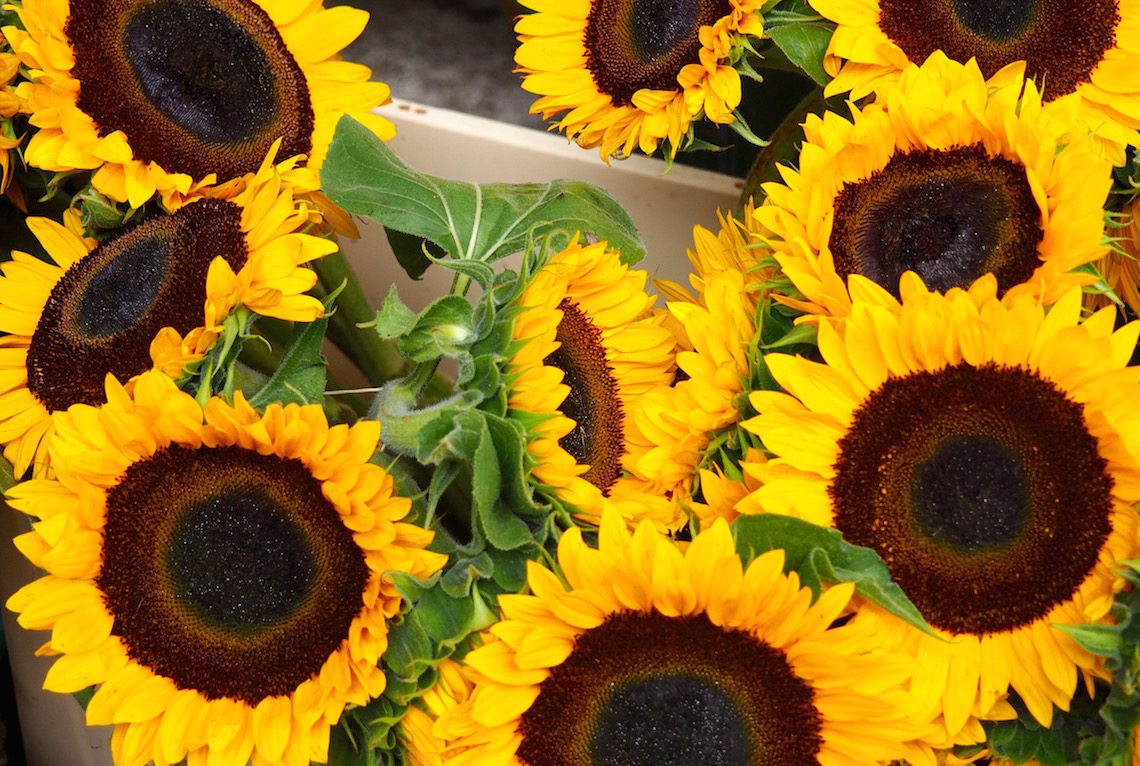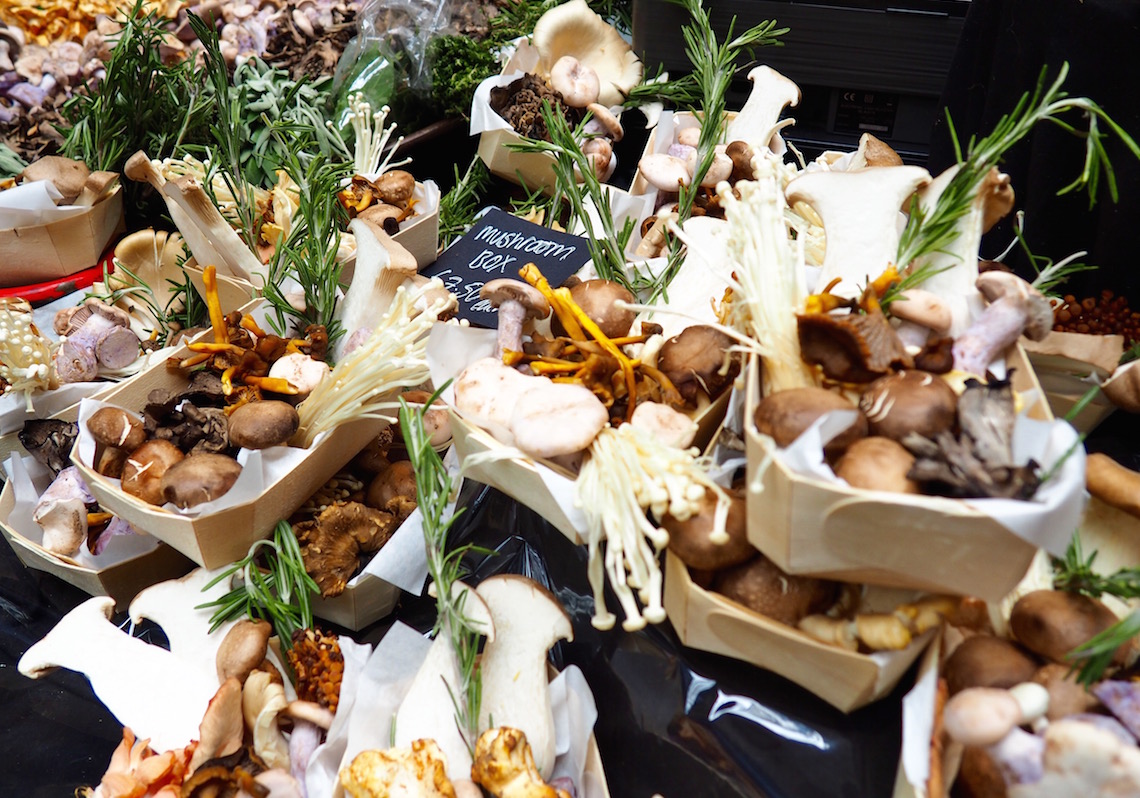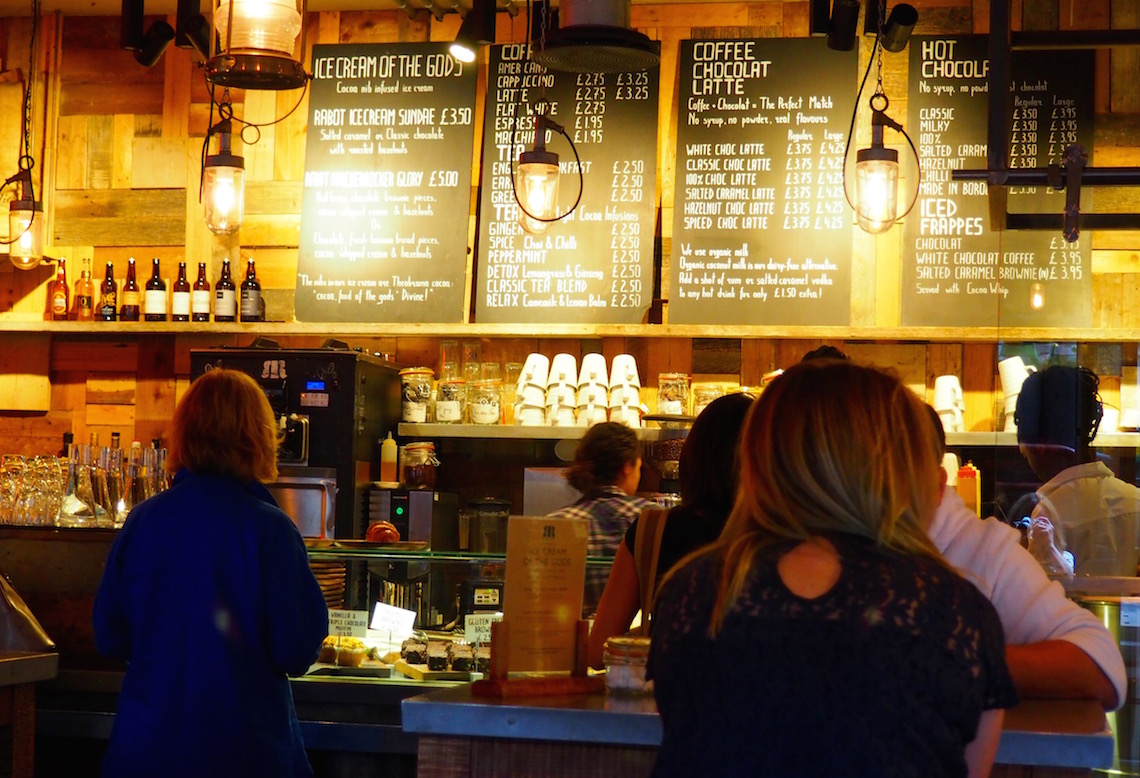 3) Wander through Maltby Street Market
Back to sharing my own company, I was on a roll and ready to visit another foodie market. A friend had mentioned a market on Maltby Street, so I was determined to find it. It's located along a narrow street called Ropewalk, which runs alongside the railway arches of London Bridge station.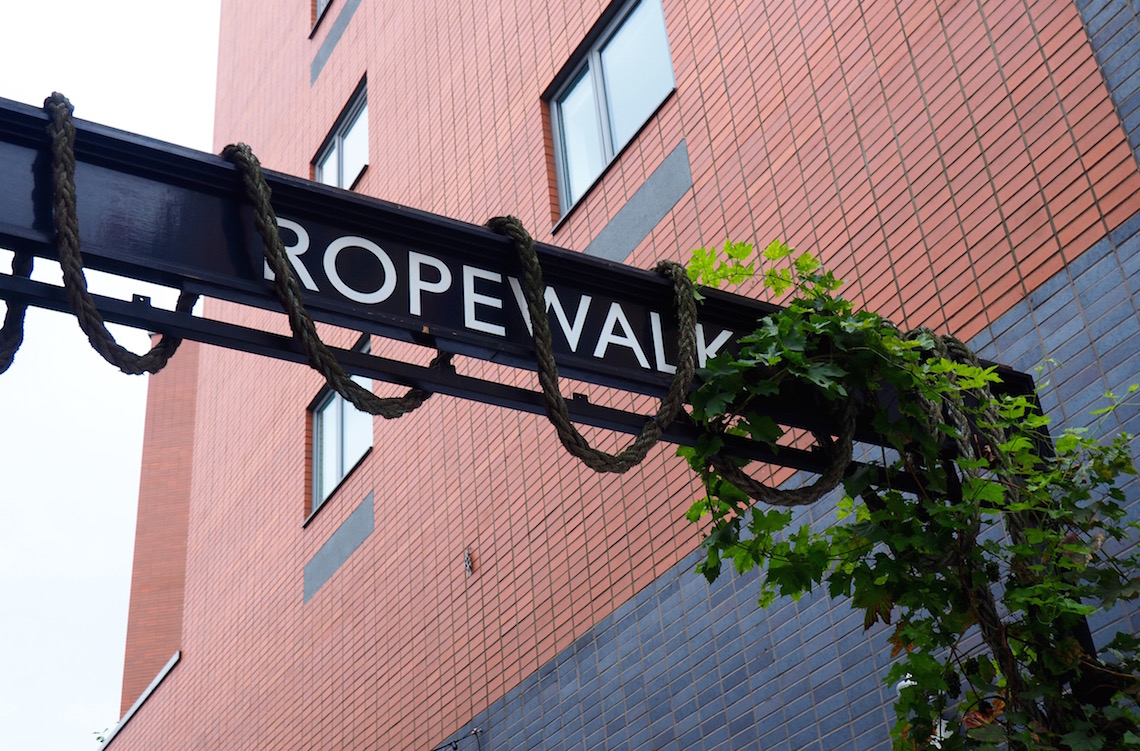 It was small, but bustling with people. As well as the usual assortment of breads, pies and cakes on the market stalls, which lined one side of the street, there were small bars and street food stalls tucked under the railway arches on the opposite side.
Maltby Street Market is a real hidden gem and I'd love to go back and spend more time there. I wasn't able to carry much, but I treated myself to what was voted, "The best brownie in London 2014" from the Bad Brownie company. I'm a sucker for salted caramel, and this brownie certainly lived up to my expectations with its molten caramel centre, as well as crispy crystals of the stuff on top. It seems I'm not the only one who loved these brownies, as the company was given a £60,000 investment this year on Dragons Den.
The lowdown: Maltby Street Market opens on Saturdays and Sundays. I walked there from London Bridge, but the nearest underground station is Bermondsey.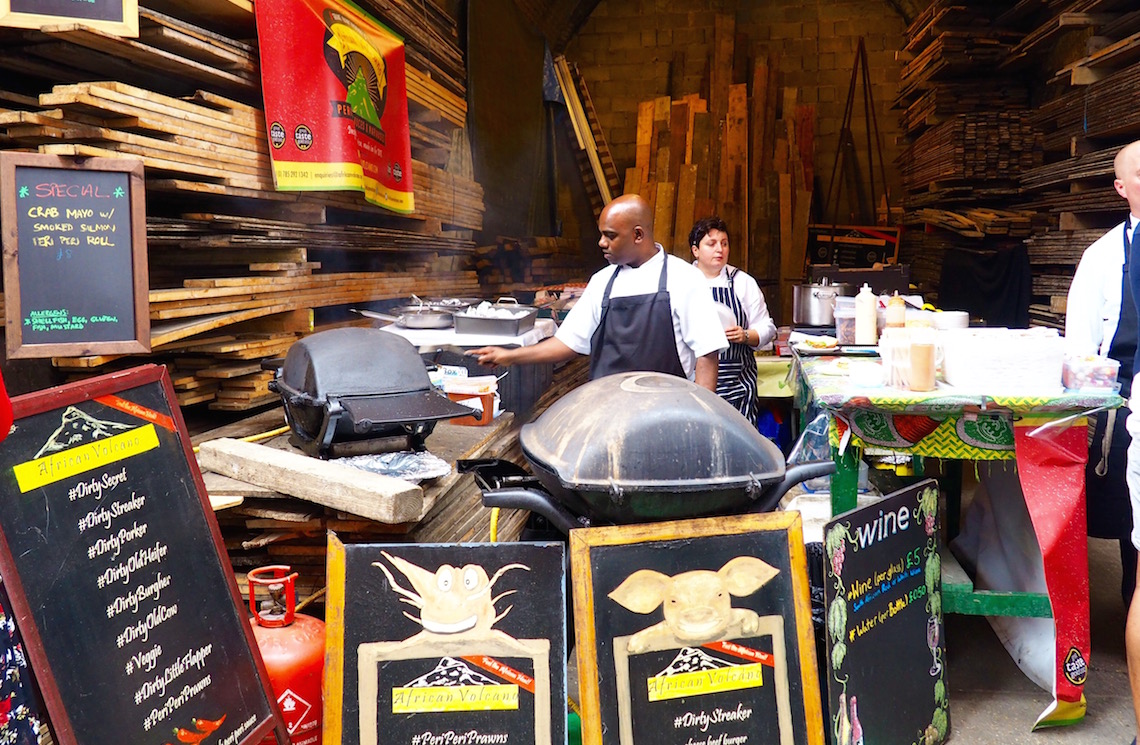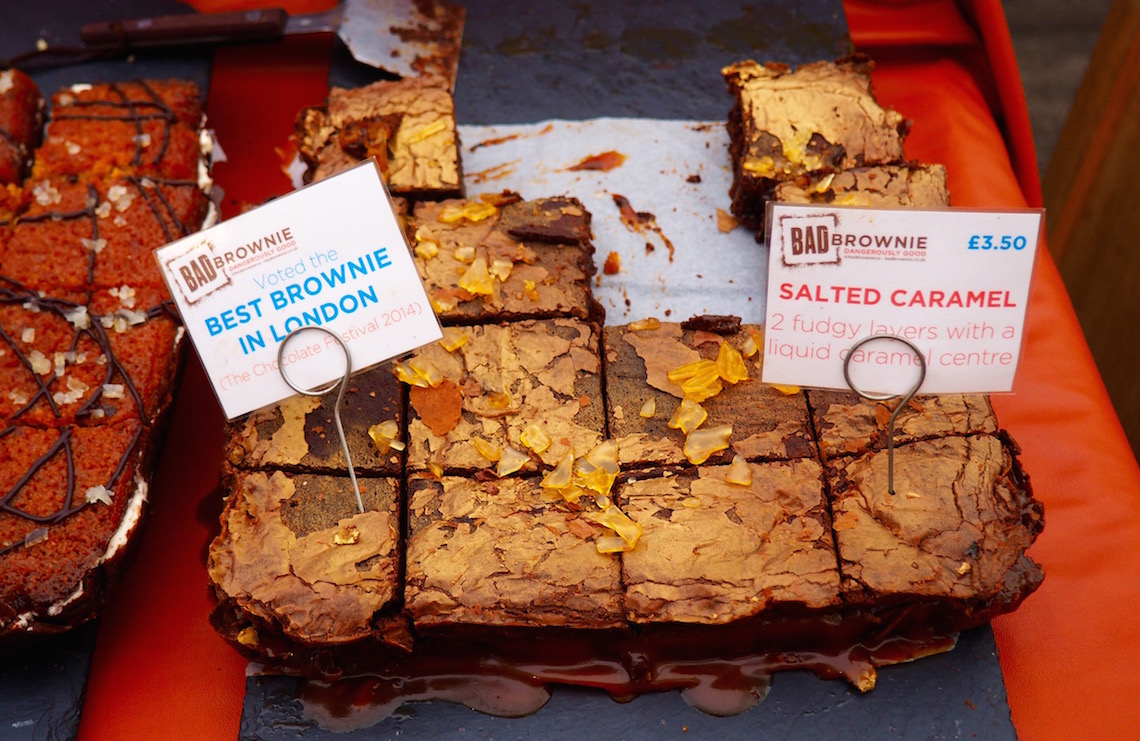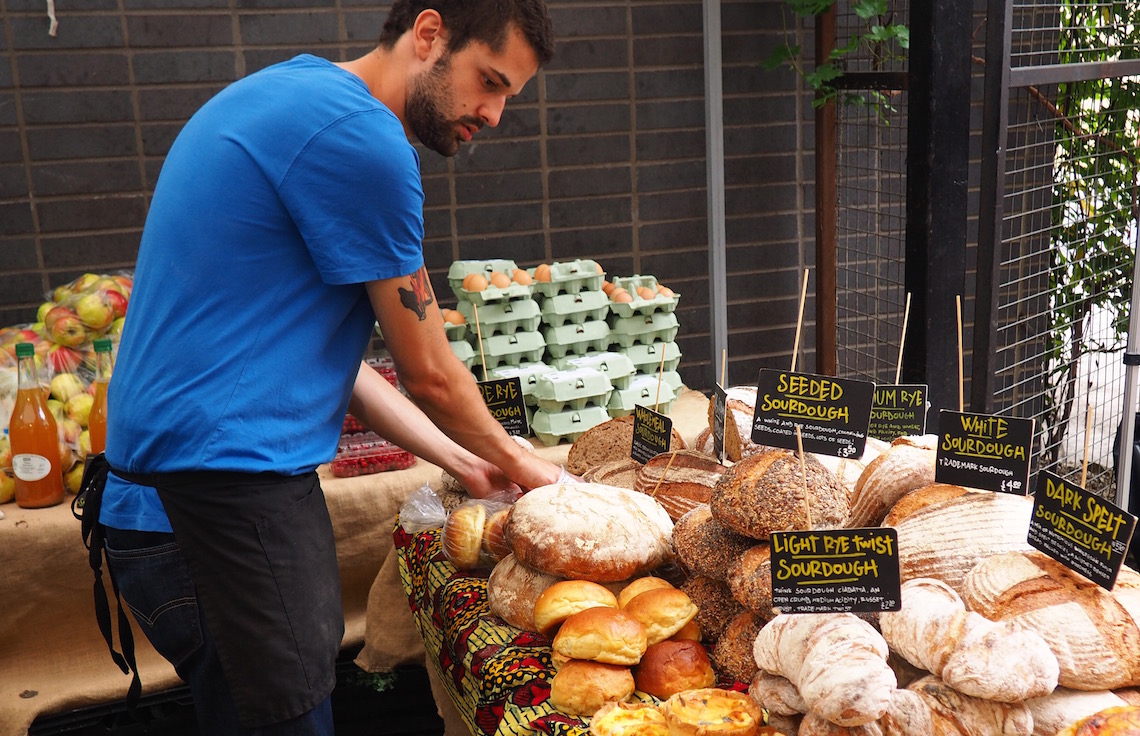 4) Take a Street Art Tour of Shoreditch
As I knew I had a few hours to spare, I pre-booked myself onto a street art tour with Shoreditch Street Art Tours. On a trip to Glasgow earlier this year, I took myself on a tour of the streets to spot art, which has since given me a healthy appreciation to seek out more.
Not only was this street art tour a great way to learn a lot and spot works by world-famous artists, it was also a fantastic way to explore the neighbourhood of Shoreditch. When I was growing up and not living far from London, areas like Shoreditch and Brixton were a bit off limits. Now, these are the up and coming areas and great to explore. The tour took us via Spitalfields Market, onto Brick Lane and through the back streets of Shoreditch.
We saw some amazing works by artists such as Mr Cenz, WRDSMTH and D*Face. Some of these artists exhibit works in galleries worldwide, but it's great to see they still come back to where it started on the streets.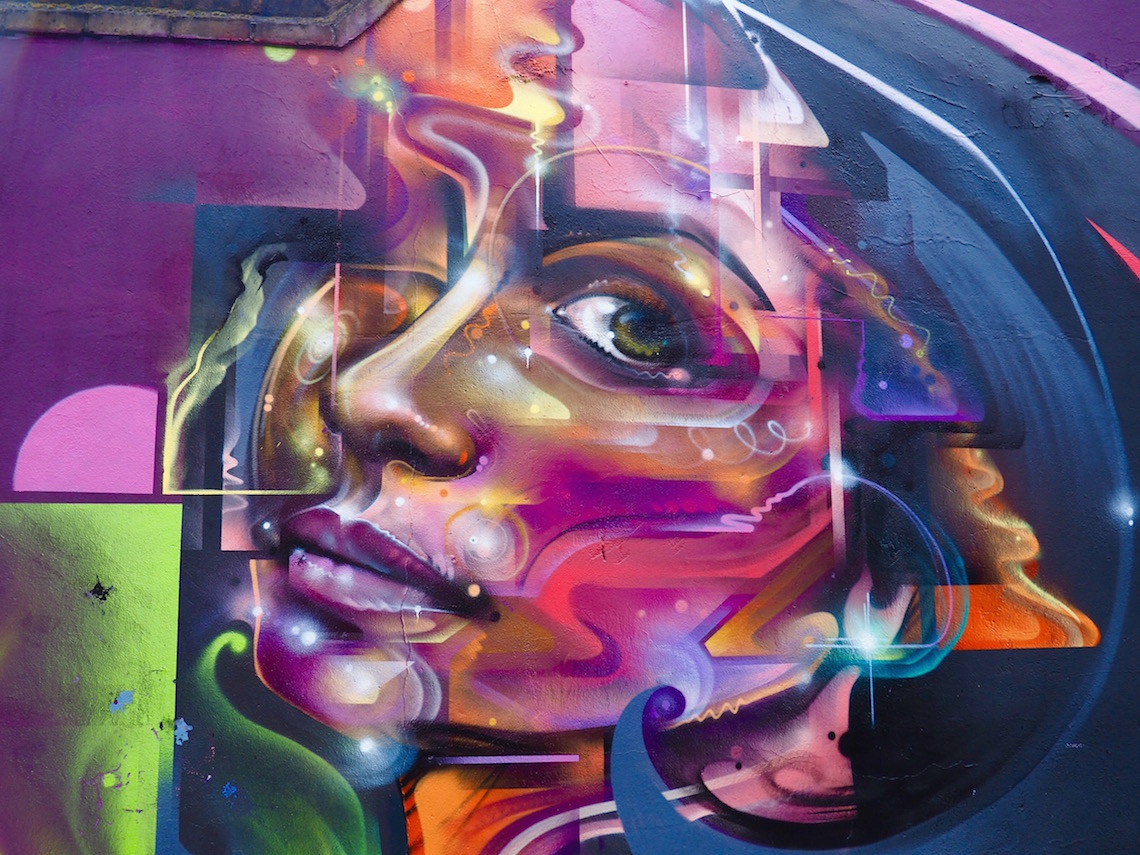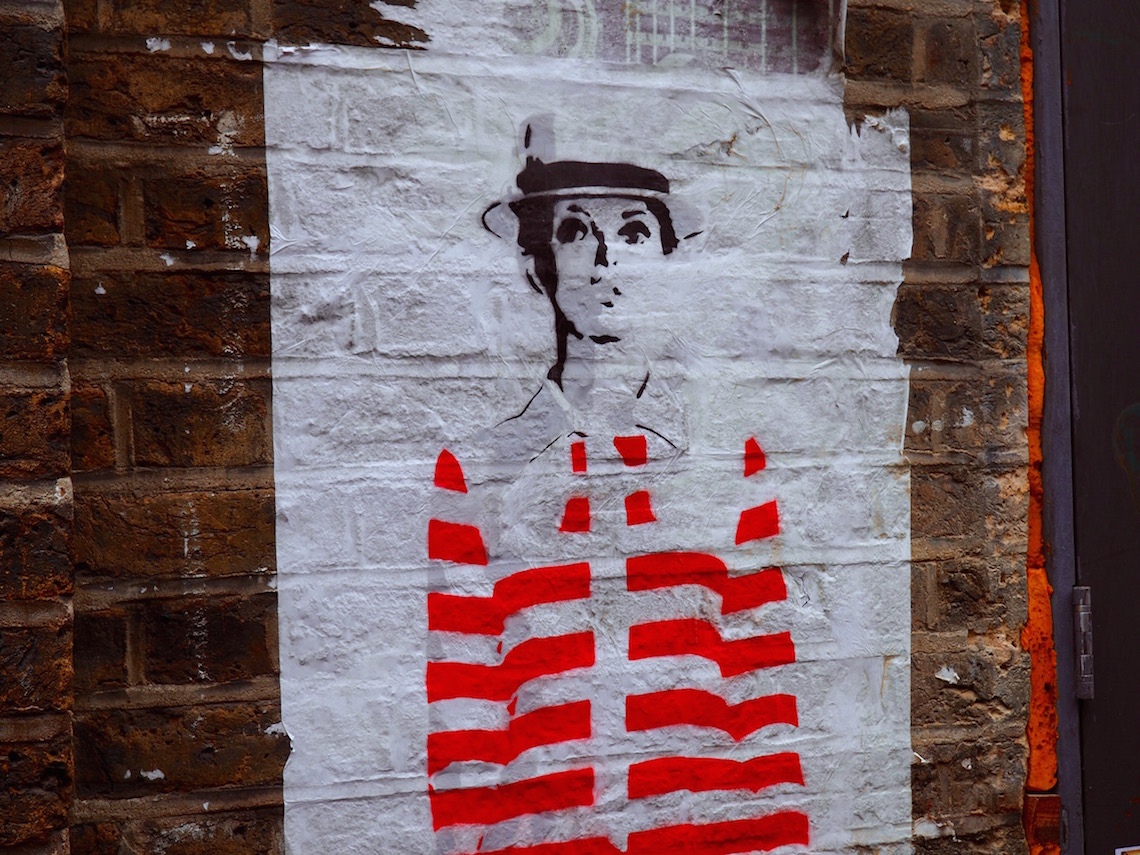 I was peckish after spotting all that art, so made my way back to Spitalfields Market. There are lots of places to choose from, but for a quick tasty bite I opted for healthy fast food with a tagine at Leon.
The lowdown: To find out what else I saw on the tour, take a look at my Shoreditch street art post. The tour with Shoreditch Street Art Tours costs £15 and takes between 3 and 4 hours. The meeting point is near Liverpool Street station.
5) Indulge in cocktails up The Shard
Starting my day with a bird's eye view over The Thames, I thought it would also be nice to finish on a high. I met back up with Mr Skylark and we took the speedy elevator up to the bar at Aqua Shard.
We'd been up to The View from the Shard, at level 68, not long after it had first opened. Unfortunately that day was a grey, cloudy one and the views weren't great.
Considering it costs around £26 each for an advance ticket to get up to the The View, I figured a spur of the moment visit up to the bar on level 31, for an expensive cocktail, would actually be the cheaper option. Ok, so it's not quite as high, but the views are still very impressive and we got a lovely cocktail to go with it.
Mr Skylark chose the Morning Glory Fizz, a concoction of whisky, absinthe, lemon, soda and egg white. I opted for a delightfully fragrant mix of Champagne and elderflower sorbet.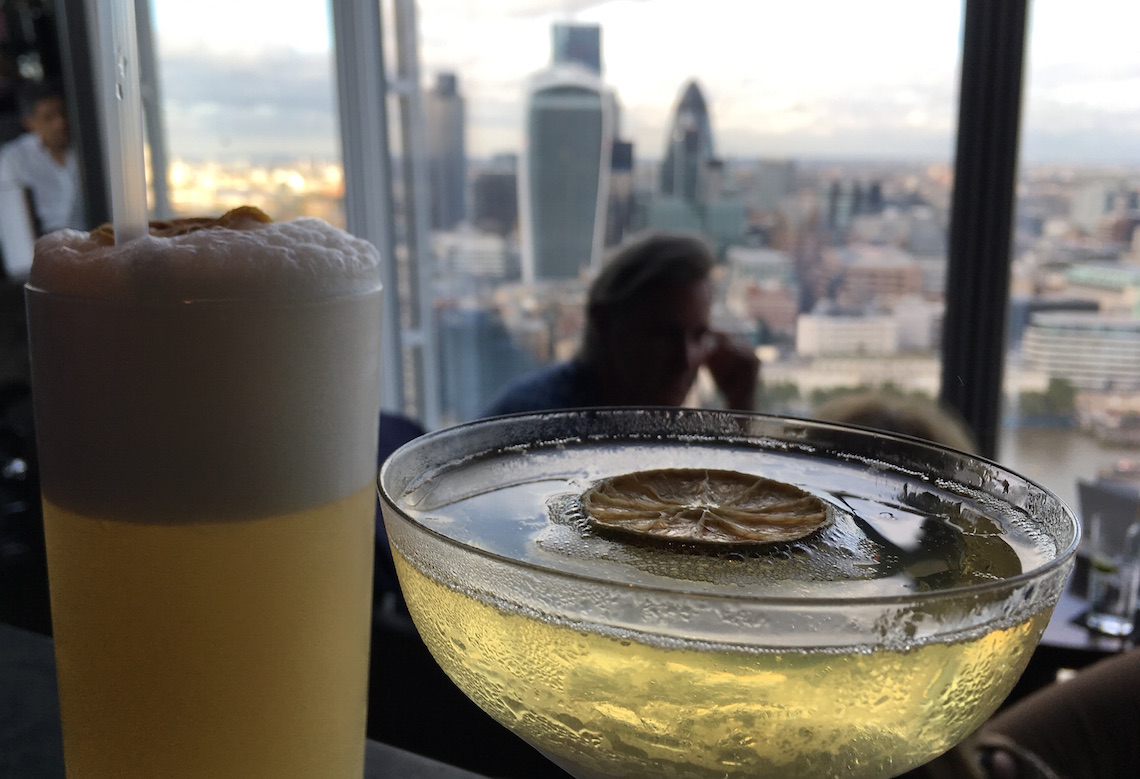 If you do go to this bar, don't miss a visit to the bathroom! The ladies room featured the most bizarre blue-mirrored toilet cubicle I've ever encountered, combined with a sensational view from the sink.
The lowdown: It's free to take a ride up to Aqua Shard. Drinks start from around £8 for a glass of wine. Check the dress code beforehand. The nearest underground station is London Bridge.
If you've got any tips of your favourite things to do on the east side of London, I'd love to hear about them.