Mum and I usually plan an overseas trip together once a year. Considering one of our favourite mother and daughter holiday pastimes is seeking out the best places to eat, or wandering around markets to try out local produce, why wouldn't I think a cooking holiday in Italy might be just the ticket?
Growing up through the late '70s and '80s, I consider myself lucky that Mum fed me a varied diet including spaghetti bolognese and chilli con carne, alongside the more traditional English Sunday roasts. It was no meat-and-two-veg every night of the week in our house.
In my eyes she's a good cook. Which is why I was surprised when she wasn't bowled over with enthusiasm when I mentioned my latest idea for our next overseas adventure was a cooking holiday in Italy.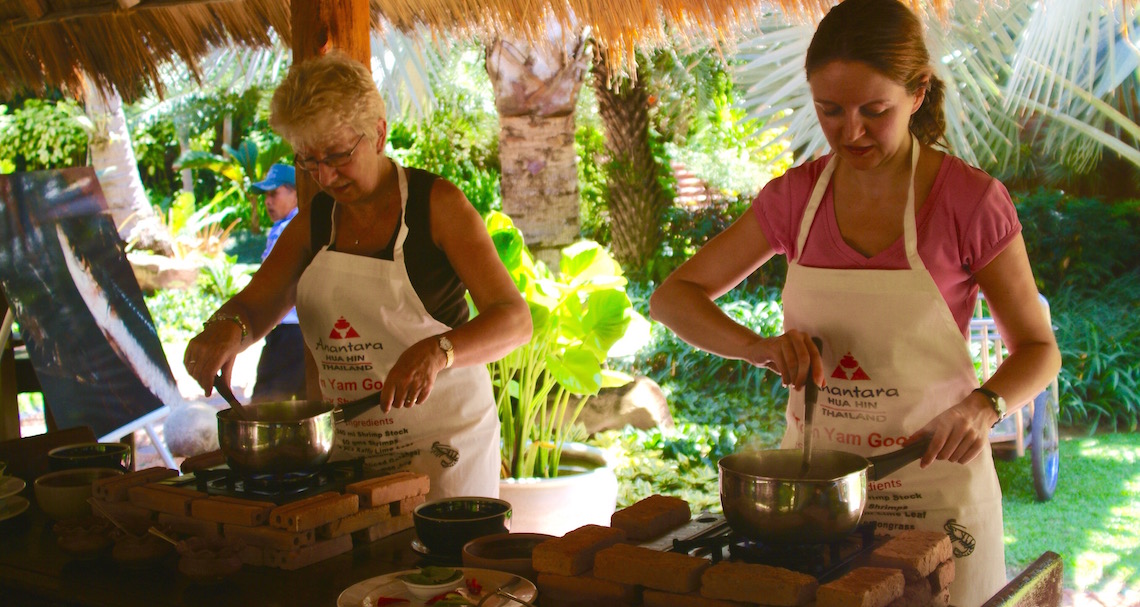 "Oh," she said. "I thought we'd be going to a beach." "No," I replied. "I thought it would be good to do something more active, that we can enjoy together."
She agreed to go and I narrowed down our options to a Flavours cooking holiday to Tuscany. But I got the impression she still wasn't overly excited when she said, "What if I can't do it?"
Here was a case of role-reversal. It was my turn to be gently encouraging and to push her out of her comfort zone. To nip any doubts in the bud, I reminded her, "You've been cooking for decades. It's not a competition, we're going to learn."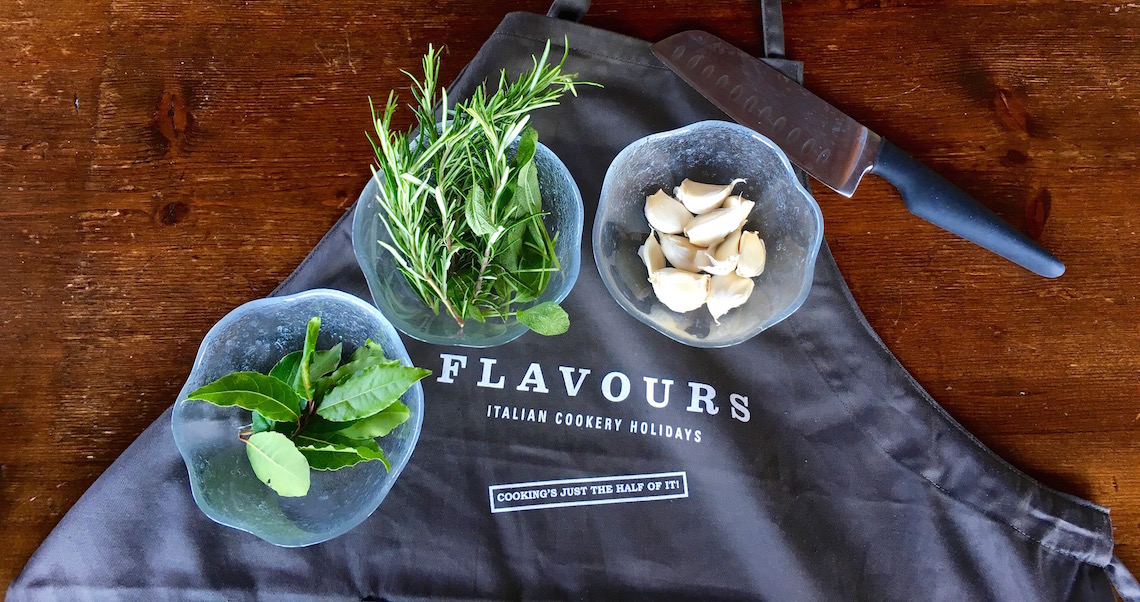 After takeoff, I starting feeling a bit guilty about being a bad daughter, dragging her off against her will to the beauty of Italy, when I asked, "Are you looking forward to the cooking?" I was surprised by my usually fairly confident Mum's reply, "No, not really. I'm not looking forward to making pasta. I might just watch you."
One by one each member of our group of seven arrived to board the Flavours Holidays' minibus at Pisa airport, waiting to whisk us off to our new home in the Tuscan countryside. After assessing that we weren't amongst a group of professional-standard chefs, but just folk, who, like us, enjoy a bit of cooking, I could tell Mum was starting to relax.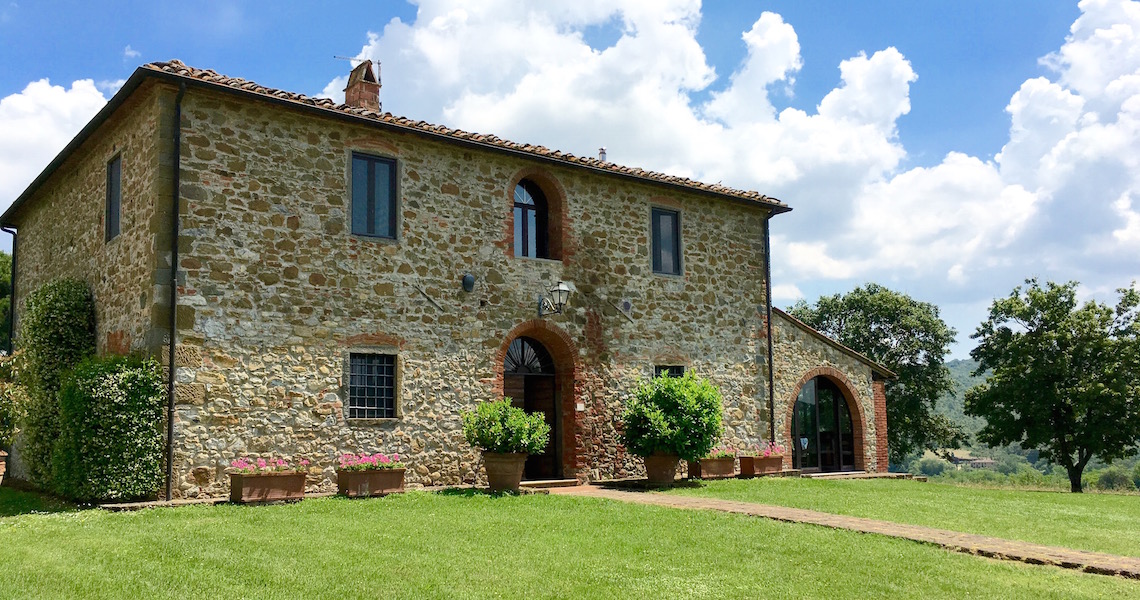 Two hours later and we tumbled out onto the gravel drive of our new home – a lovely stone house surrounded by green Tuscan hills, flowers and cypress trees, with a neighbouring vineyard. We received a warm welcome from our host, Simonetta, and our chef and teacher, Marcello.
After settling in, we gathered for a glass of prosecco before dinner. Corks popped, appetisers savoured and stories swapped, little did we know this was to set the tone for the rest of the week.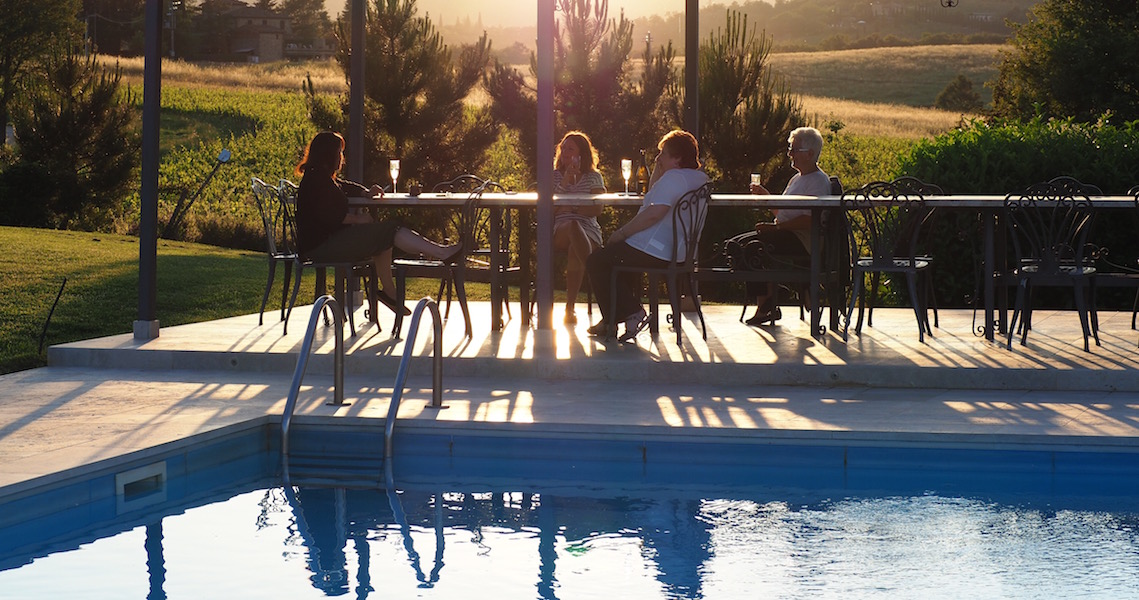 Over breakfast the following morning, we discovered our first cooking lesson was to be the much-anticipated pasta making. We would be making Maltagliati al Ragu, translated as 'roughly cut pasta.'
(Not) like mother, (but) like daughter, I for one was excited about the prospect of making pasta. We gathered around the long dining room table, each with a chopping board and rather large knife, to make the soffrito base for the ragu sauce.
Mum had helpfully taught me how to make spaghetti bolognese before I left home for university. Over the years, it's become one of my staple recipes. When we make our version of bolognese sauce, we cut up onions, peppers and mushrooms in big chunks. But here, we followed Marcello's guidance and used the knife to cut up garlic, onion, carrot, rosemary and sage, all at the same time.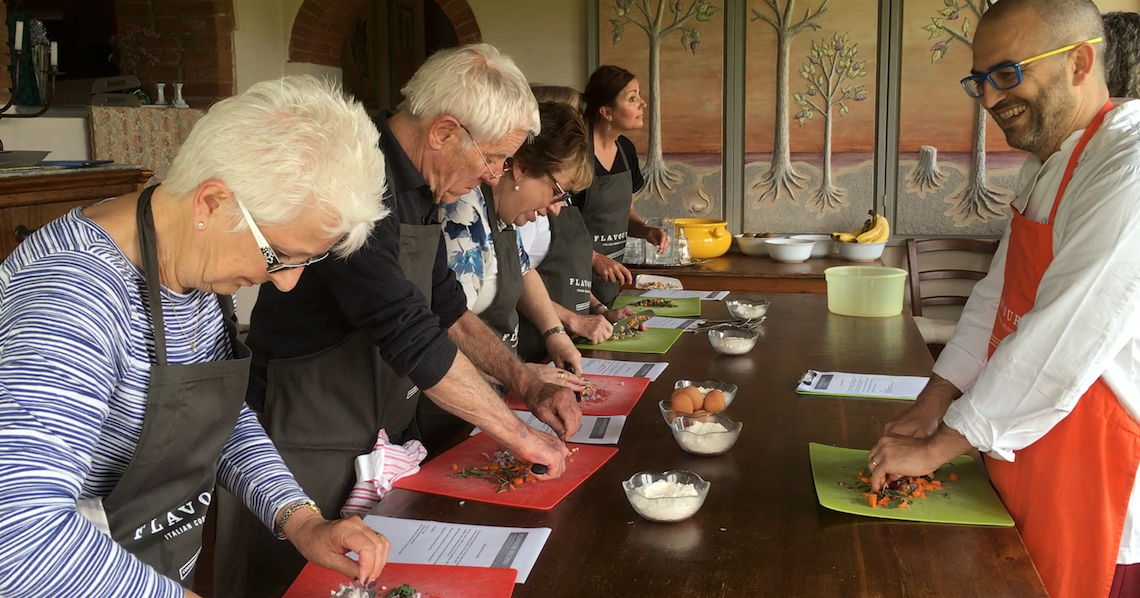 Mum got into it quickly and seemed to be enjoying herself. We chopped, chopped and chopped until we were left with a pile of finely diced mix, fragrant with herbs. We used the resulting soffrito to make the ragu sauce, which was left to bubble gently for a couple of hours.
Meanwhile, here was our first opportunity to make pasta. We each cracked an egg into the well of our own small mound of fine '00' flour. We kneaded, while chatting and laughing, to form an elastic, golden ball. I looked across at Mum…so far, so good.
We used a rolling pin to roll our balls out fairly thin. Rather than needing to use a pasta machine, Marcello demonstrated cutting the pasta freehand with a knife into triangle shapes – hence the name maltagliati or rough-cut pasta.
Watching Mum cut her shapes, Marcello announced, "Perfect," and a feeling of pride washed over me. So, it turns out, after all that worry, this pasta-making lark was a doddle. We both loved the fact you can just cut it freestyle, without faffing about with a pasta machine.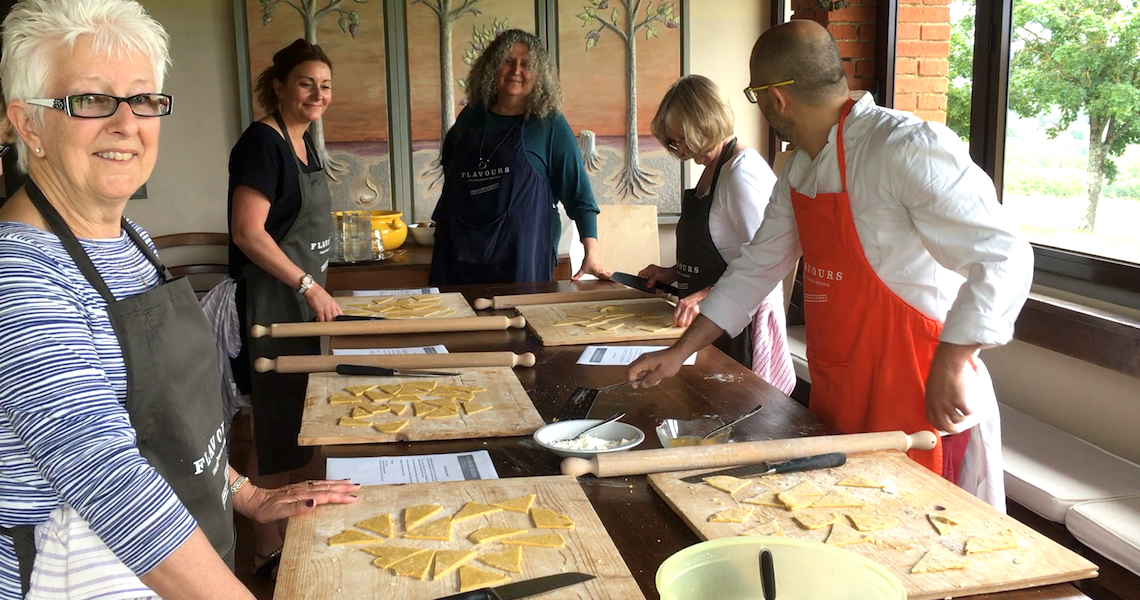 With the pasta resting under a tea towel for at least an hour, it was time for us to rest too. We headed outside to sit by the pool and enjoy a glass of prosecco before lunch. There was nothing too stressful about this holiday.
We sat around a long table for an al fresco lunch, with our new friends and cooking companions, to eat our homemade ragu and pasta. The sauce had an intense flavour with the herbs and wine, and was nothing like my usual homemade bolognese.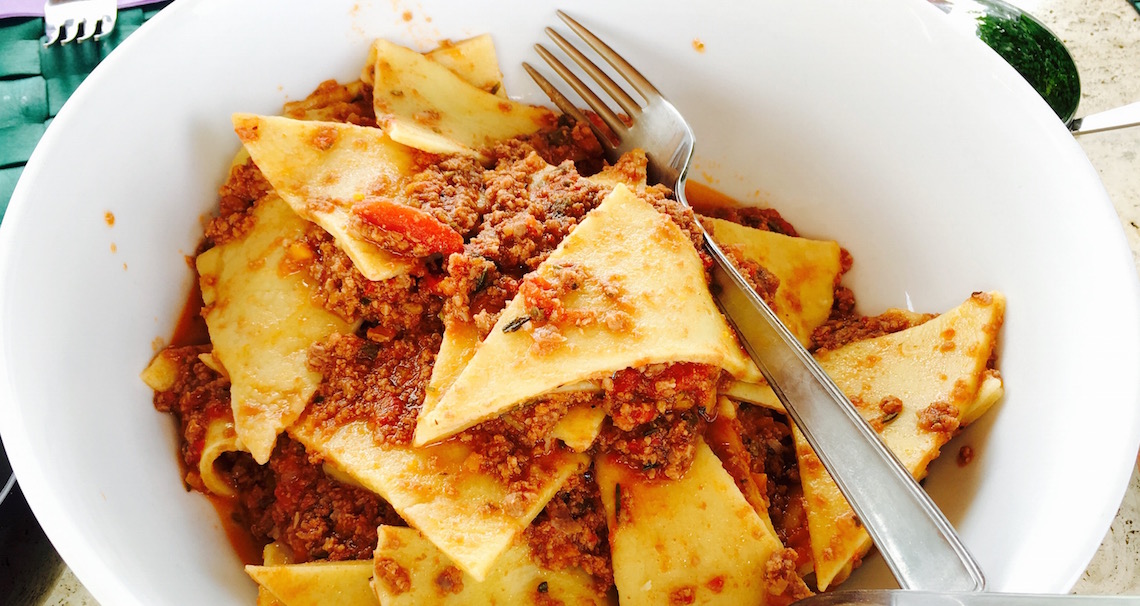 As for the pasta, while some of the triangles were more al dente than others, due to the varied thickness of the shapes, it tasted delicious in the sauce, and a whole different ball game to the dried packet-pasta I usually buy from the supermarket.
Considering this was our first Italian cooking lesson, we were all proud of our efforts. I was relieved to see Mum had got over her pasta making hurdle and thought she'd soon be giving the chef the benefit of her wisdom. We could both now settle in and fully enjoy the rest of our week of cooking Italian food.