Seeing Carol Kirkwood, from BBC Breakfast, giving her weather forecast under grey skies at Cotswold Lavender this morning, I realised how lucky I was to visit the lavender farm last week on the hottest day of the year.
I made my journey that day as I knew it was close to harvest time and didn't want to miss the lavender at its peak.
Driving along the narrow country lanes, I got a sudden glimpse of mauve under deep blue skies as I neared Snowshill. I felt I'd been transported to the lavender fields of Provence, rather than the golden barley fields of the Cotswolds.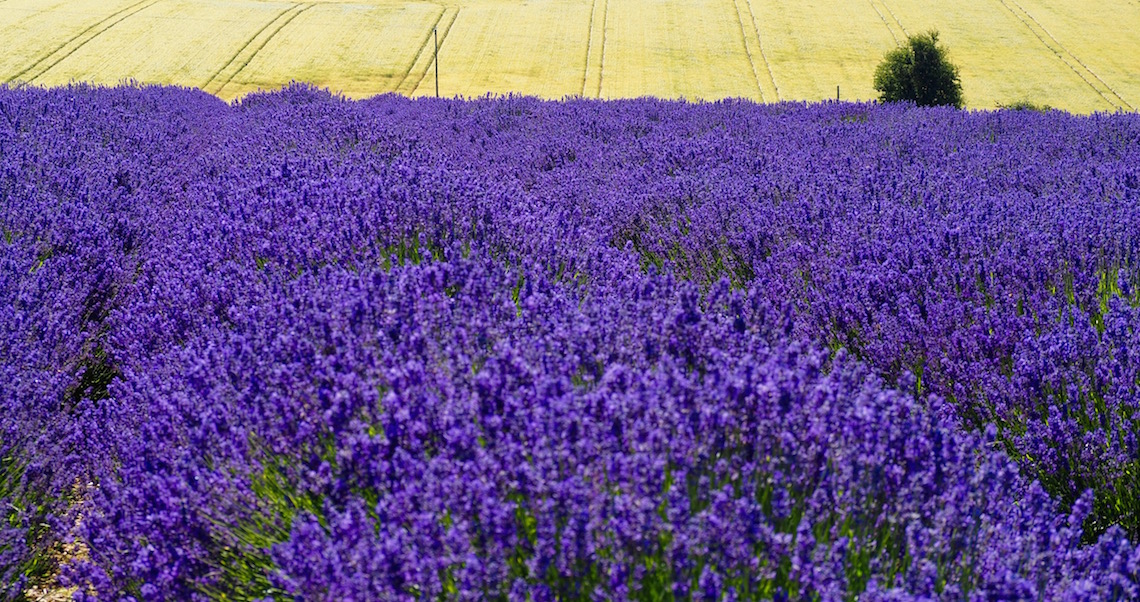 While this is a third generation family farm, lavender was only first planted here at the start of the millennium due to diversification. Sixteen years later and there are over 35 different varieties of lavender and over 250, 000 plants in total.
Adult entrance to the farm is £3.50. As you walk through, the first section is a show-garden of different lavender varieties. This section doesn't get harvested, so will still be on show, even after the main lavender field harvest.
The colours of each row vary from the palest lilac to the deepest purple, all competing to look the most beautiful. I love the smell of lavender. Getting up close to the plants, revealed their heady fragrance.
Beyond the show gardens, it was a lovely surprise to see swathes of wild flowers swaying in the breeze – also very popular with the butterflies and bees.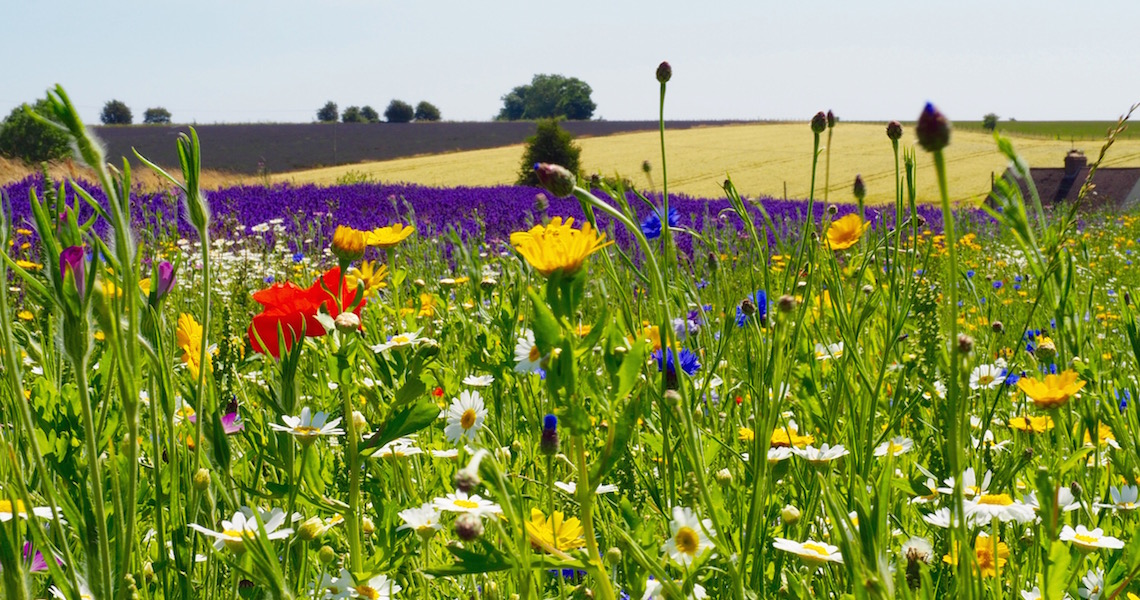 The main crop of lavender spreads across the fields almost as far as the eye can see. Once in full flower and the weather conditions are right, 50 acres of these plants will be harvested for their essential oil, using a purpose built machine.
Cotswold Lavender uses the steam distillation process to extract their essential oil. This is the same process used by the Romans and Ancient Egyptians. No chemicals are used, just pure rainwater. It's worth having a look in the barn, where you can learn more about this process and see the equipment.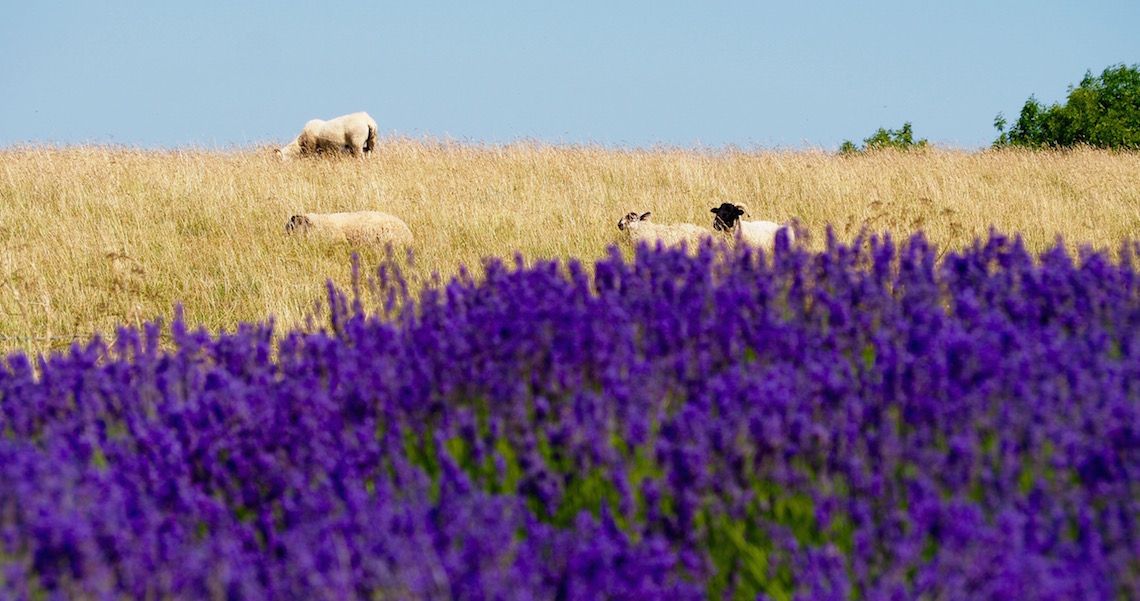 Not only is a visit to the farm a truly stunning sight, but lavender also has a multitude of natural health benefits. It can help calm, soothe, relieve aches and pains and promote restful sleep.
There are all sorts of interesting products for sale in the shop from the pure essential oil to slumber spray, and even lavender fudge! To round off my lovely walk around the fragrant, purple fields, I treated myself to a lavender cream tea, including lavender scones and lavender earl grey tea.
Cotswold Lavender is close to Broadway, so if there's time, it's definitely worth continuing your journey for a look around this pretty village of honeyed stone.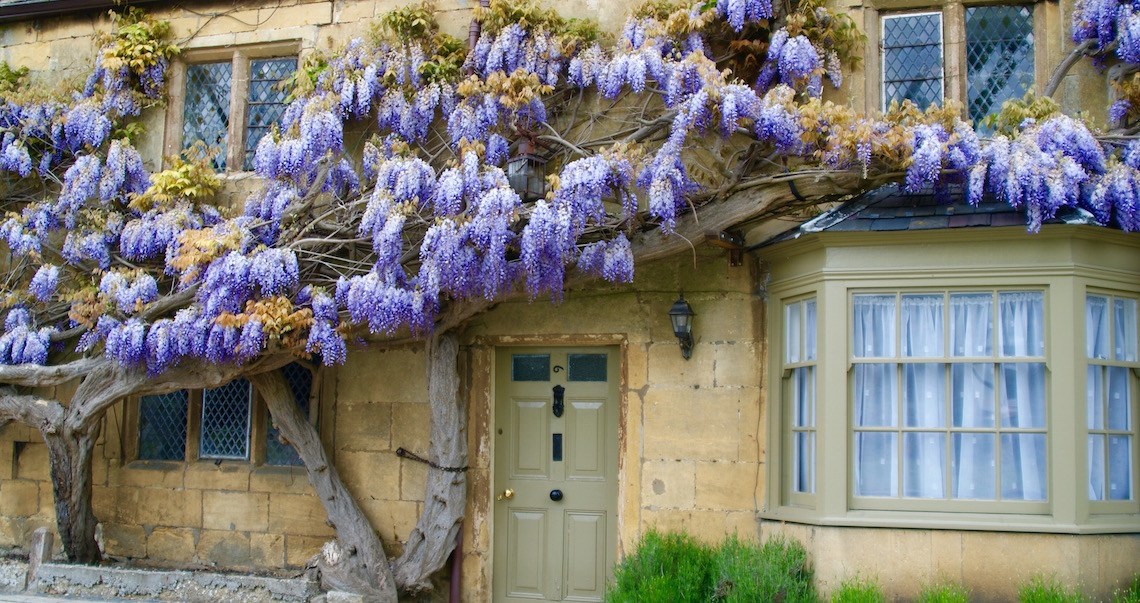 Taking in the beautiful sights, as well as inhaling the fragrance and tasting the lavender, I was bound to have a very restful sleep that night, even despite the heatwave.