It was a snowy, April morning when I set off towards the Forest of Dean for my first official foraging in the forest experience. I was a bit concerned about getting stuck in a snowdrift en route and wondered how we were going to forage beneath the white stuff, but as I neared the little village of Clearwell, I was surprisingly relieved the rather large flakes had turned to drizzle.
I received a warm welcome at Tudor Farmhouse, a boutique hotel tucked into the village, and was introduced to our guide for the morning, Mr Raoul van den Broucke.
I discovered Raoul is quite a character with lots of tales to tell and a definite twinkle in his eyes. He grew up in Belgium and learnt his foraging skills from his grandmother, whose father was a shepherd.
He'd lived in Portugal for 20 years and ran a business exporting mushrooms to the likes of Antonio Carluccio. And although The Guardian has labelled him 'a sort of Carluccio of the Wye Valley,' I think he more than deserves his own moniker.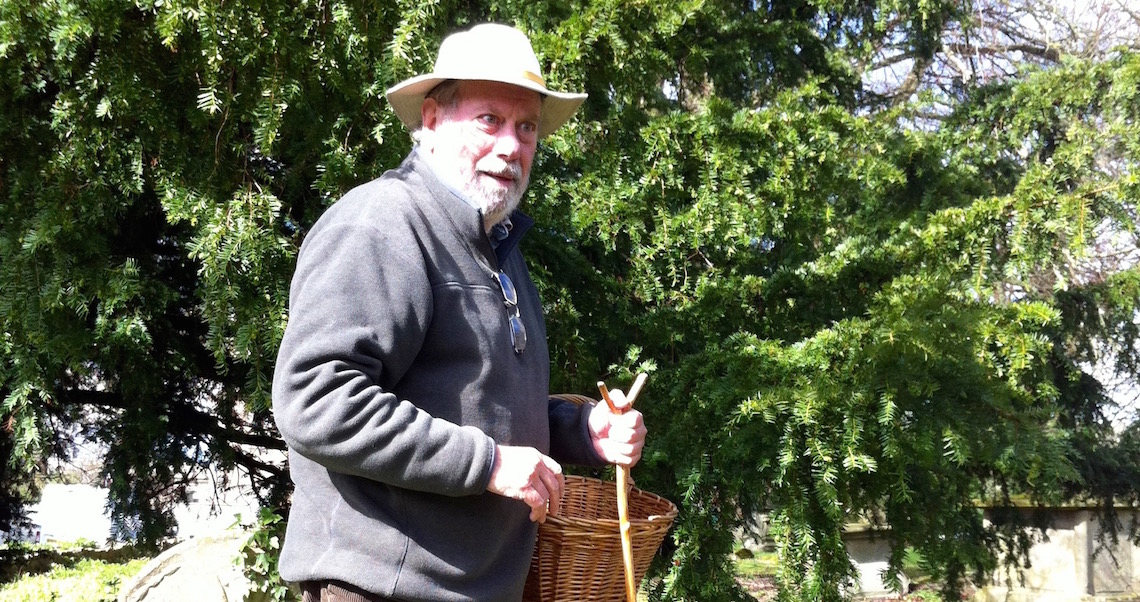 Our group of two 30 to 40-something couples and me were delighted to see the sun come out as soon as we set foot outside. The rain had left behind a fresh, earthy smell. Raoul promised we'd find at least five edible items during our morning of foraging, and in the hotel's car park, he pointed out some bright green, wild fennel.
Rubbing the leaf between my fingers, I picked up the scent of aniseed. It tasted even more aniseedy and reminded me of ouzo. It's not the bulb you eat of wild fennel, just the leaf. And it's so strong you only need a tiny bit. Raoul pointed out the dead wood, "You can use last year's to cook fish on a barbeque. Fennel is very good with fish."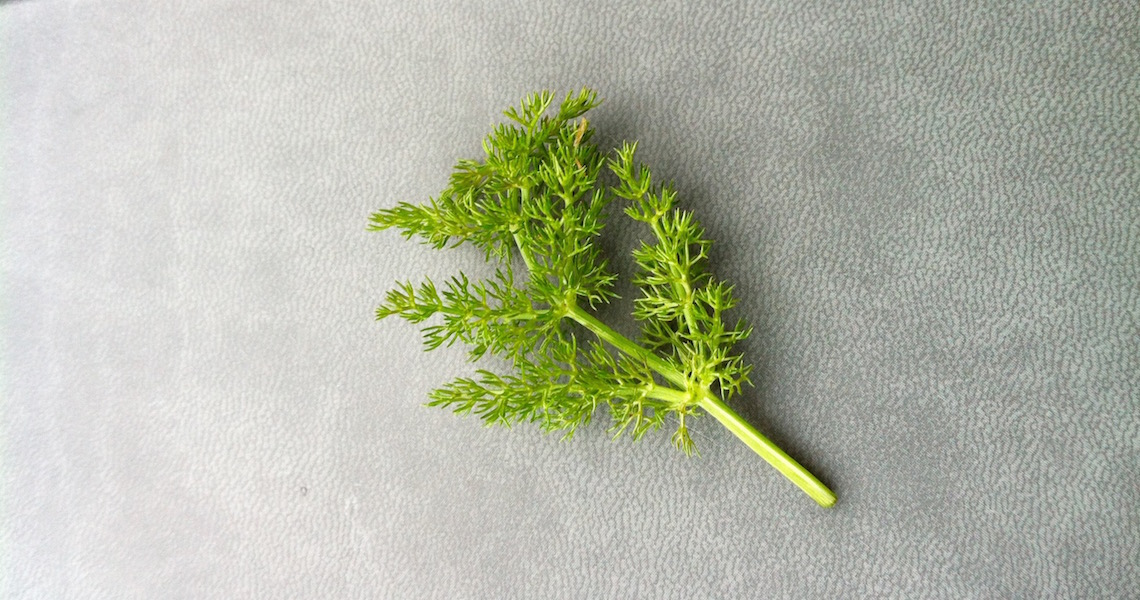 I wasn't expecting to visit a housing estate on our foraging adventure, but our next stop was an estate in Coleford. "Did you know you can eat dandelions? Sprinkle the flowers on salad, but put the leaves under a pot for two weeks so they're not bitter."
But we hadn't come to see dandelions here. Amongst some long grass, our expert forager pointed out wild onion. The thick, bluish-green, flat leaves poked up through the grass, something which all of us admitted we would never have spotted. They looked like fat chives, but their flavour is much more pungently oniony, so, be warned, use sparingly.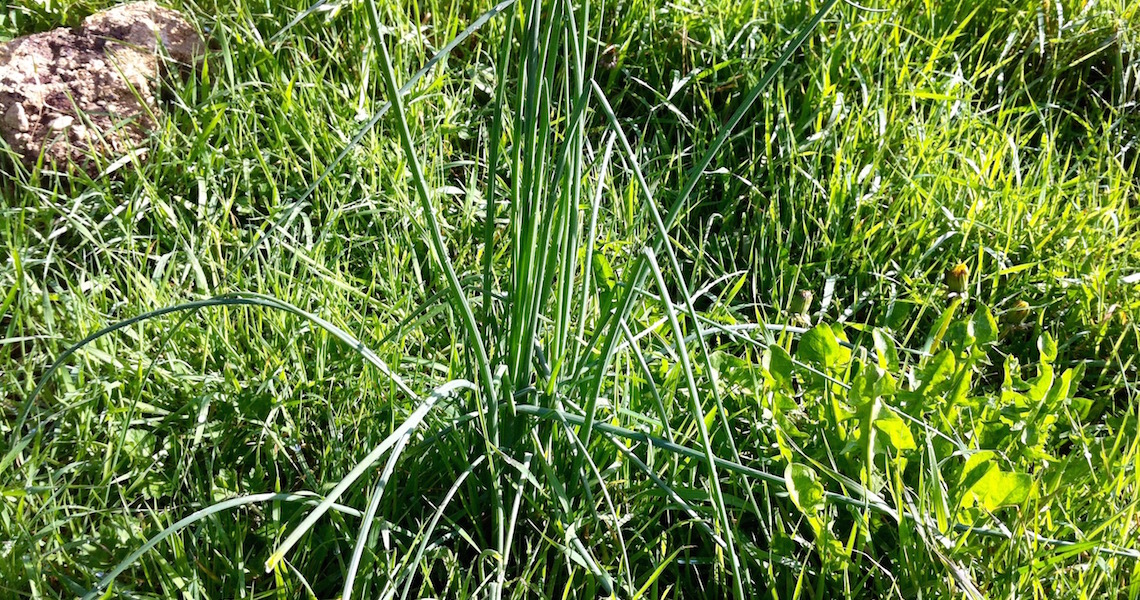 Leaving the housing estate, Raoul announced we would be hunting for valuable treasure. "Truffles?" I ventured. "No, not at this time of year," he reminded me.
We stopped by the side of a field near the village of Staunton and followed our guide along the hedgerow, until he stopped, "There." Once he'd shown us what we were looking for, we set off to identify and pick wild hop shoots. He warned us to feel the stems were rough and demonstrated how to pick them from the second shoot down.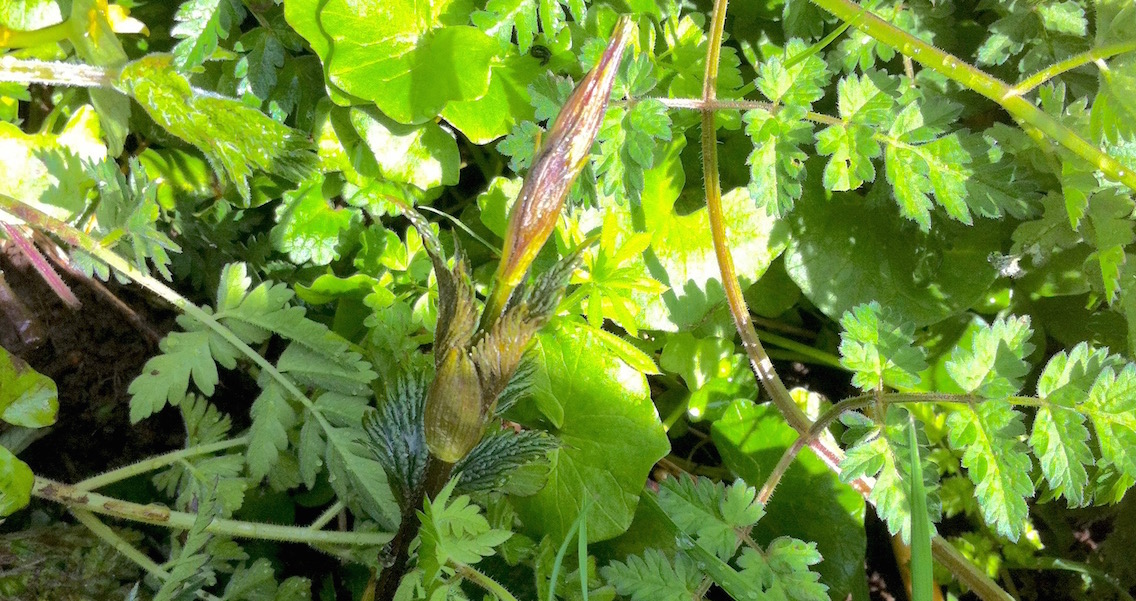 I was astonished to learn hop shoots sell for 1000 Euros a kilo in Belgium and Holland. These innocuous-looking stems didn't appear to be gold-plated, but it's the time and effort in picking them that has so inflated their value. Raoul collected up our valuable bounty and put it into his basket to cook for us later.
Onward to the village of Newland, where we parked outside a row of pretty, 17th century alms houses, overlooking All Saints Church, known as 'the Cathedral of the Forest.' In the churchyard, Raoul stopped under a yew tree, "Did you know the leaves, which are poisonous, can been used in breast cancer treatment?"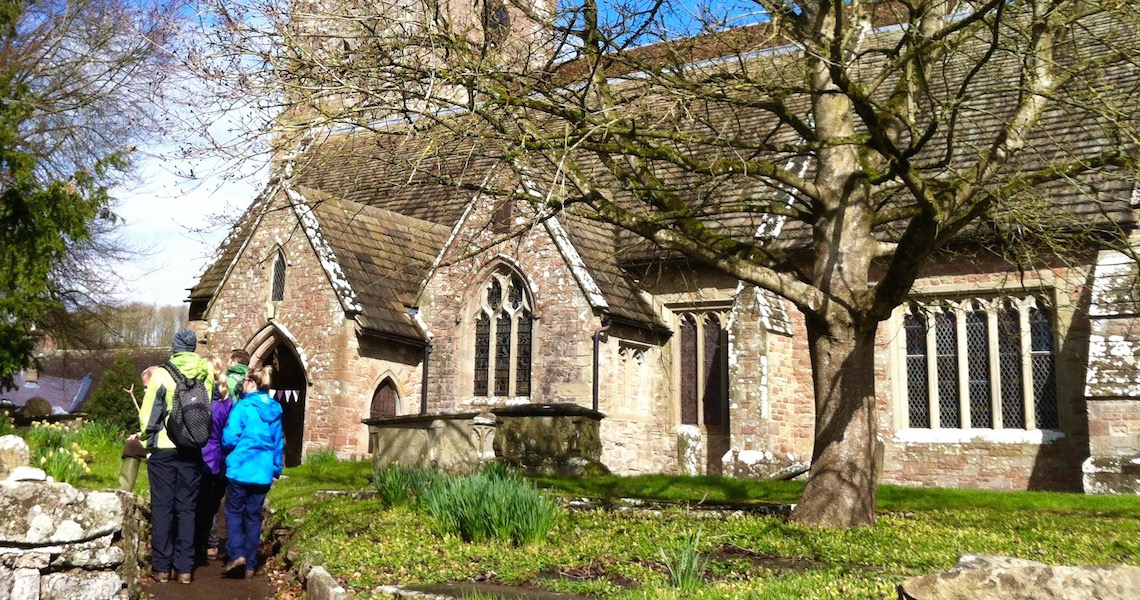 He also pointed out the lime (or linden) tree, which was not yet in leaf. "Bees get stoned on the flowers. Tilleul tea is made from the leaves and flowers, it's very calming, you don't need Valium!"
Out of the churchyard, we headed down Savage Lane and out into open countryside. House martins swooped overhead as we climbed up through a field in the sunshine. Raoul came to a halt, bent down and picked some small, pointed leaves, giving one to each of us to try.
Initially I couldn't taste anything, but suddenly my taste buds were awoken with a violent zing of lemon. This was wild sorrel, apparently very tasty chopped into mash. He carefully showed us the shape of the leaf and warned not to get it confused with poisonous orchids.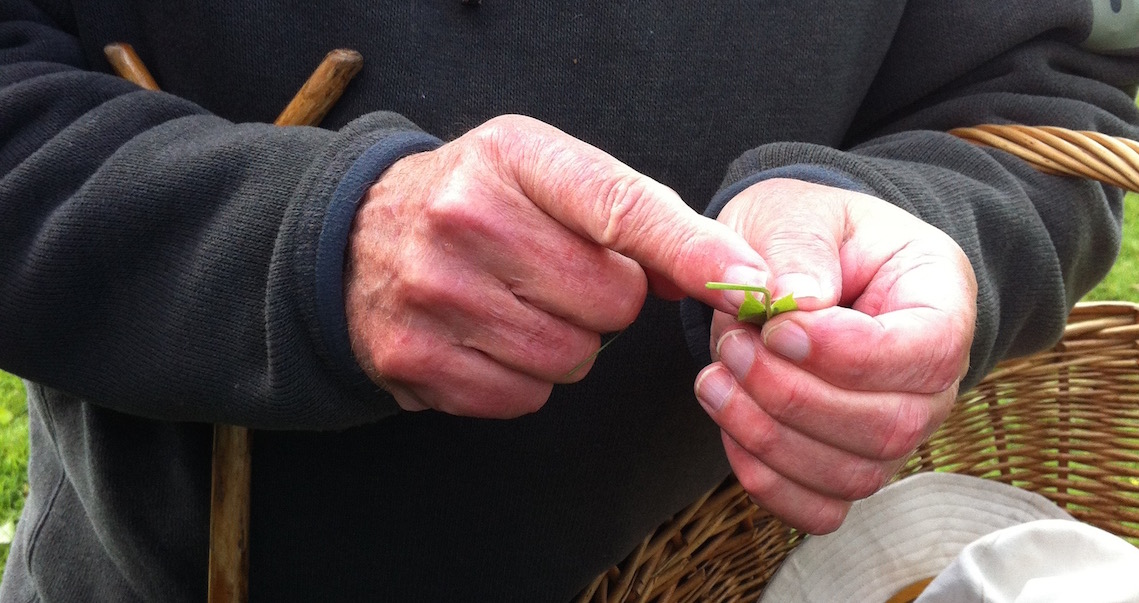 Heading into woodland, I was disappointed to learn we were a week too early to hunt for St George's mushrooms, which usually appear around the 23rd April. However, we were spoiled instead with an abundance of wild garlic, which I discovered we should actually call 'ramson'.
Care should be taken not to confuse ramson with other poisonous plants, such as lily of the valley. One way to check is to grind the leaf between your fingers for the distinctive smell of garlic. "Ramson doesn't grow in Italy or the south of France," Raoul explained. "I used to sell it in Bordeaux and sometimes swap it for truffles."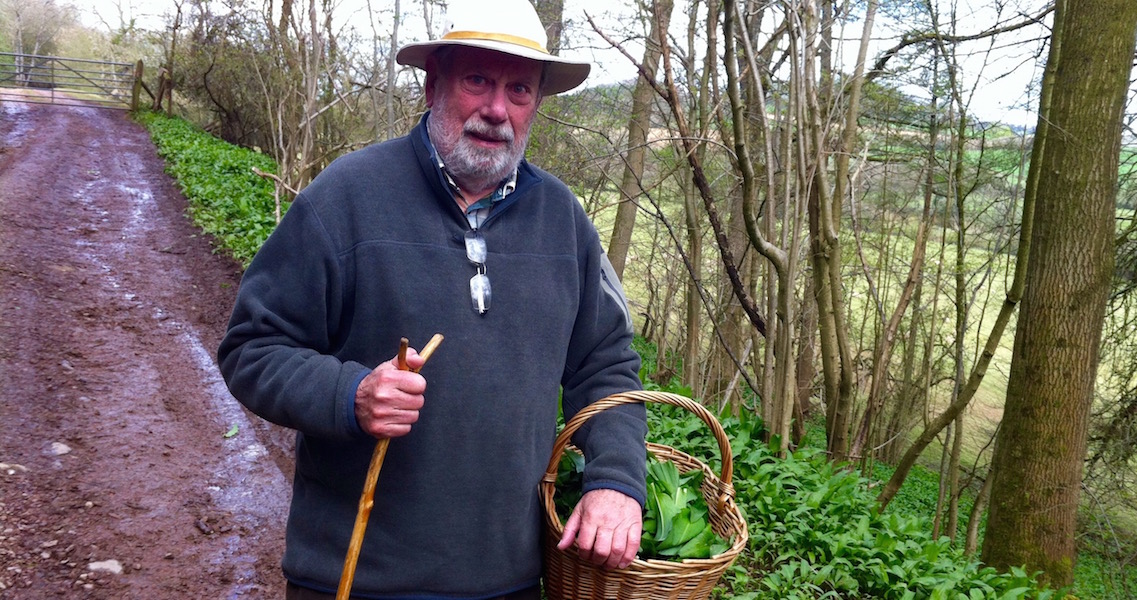 While we gathered a basketful of leaves between us, our foraging expert shared some recipe suggestions. You can use the young leaves to make pesto, substituting pine nuts with hazelnuts. The flowers can be fried in tempura batter; the seedpods used in chutney or the seeds ground in a pepper mill. My fingers had stained green and reeked of garlic.
While we were foraging, Raoul pointed to a tree trunk. "Can you see the wood ear mushrooms?" This blank fungus is commonly found in soup in Chinese restaurants and apparently stimulates the growth of white blood cells.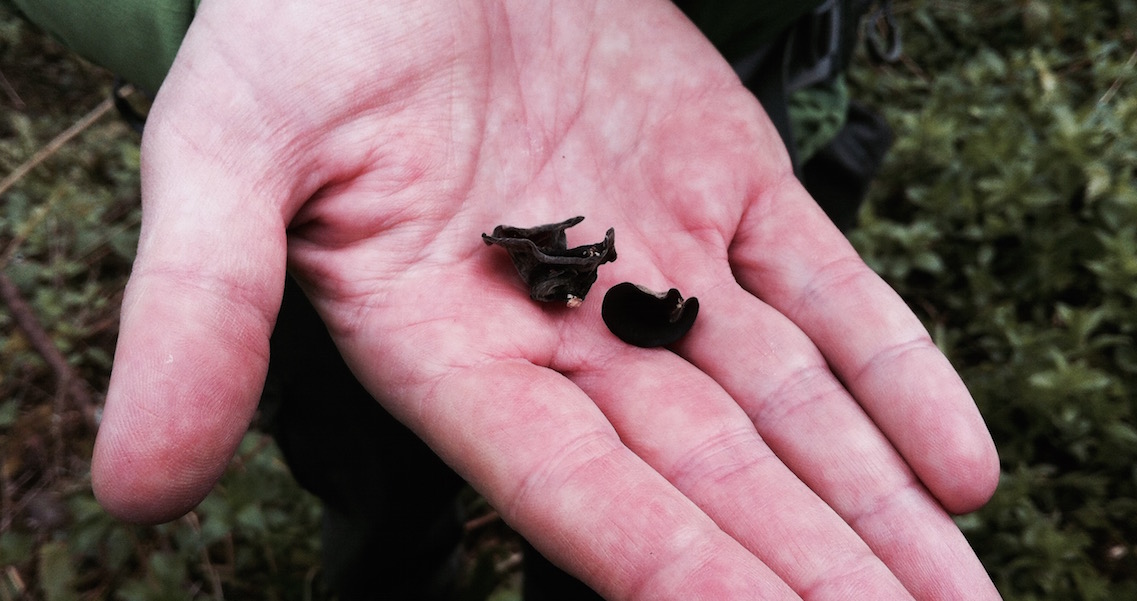 Our next find were velvet shank mushrooms, growing against a deciduous tree stump. Raoul pulled out his special mushroom knife to cut a few away to add to his basket. These come from the same family as enochi and you should just eat the heads, not the stems.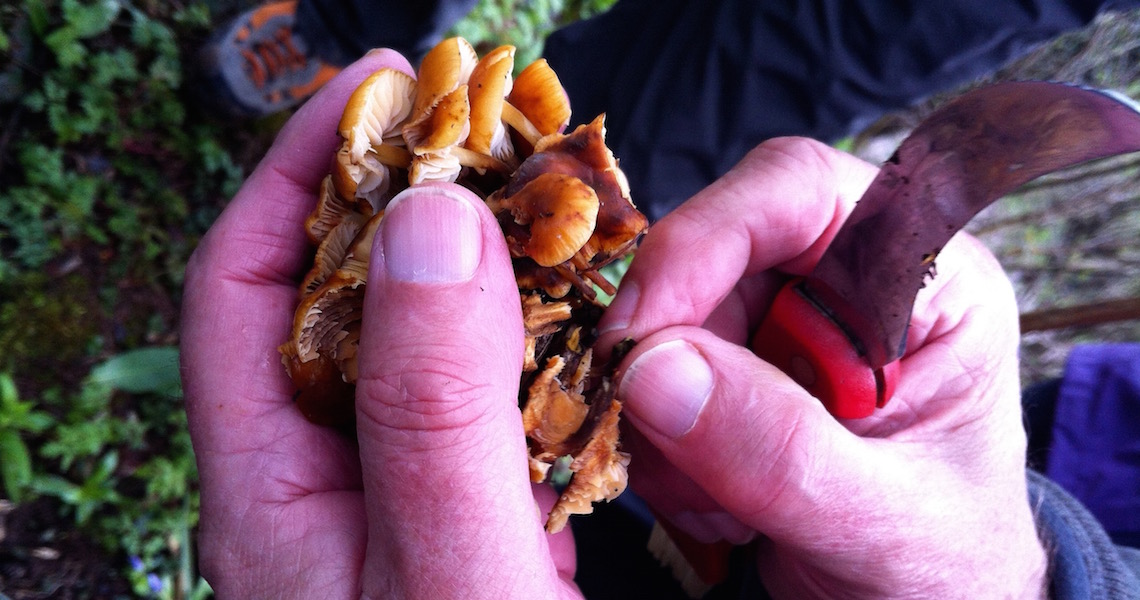 He explained that foragers should only pick a small amount of anything they find, just enough for themselves to eat. They should leave plenty for wild animals, other foragers and, of course, to allow the plants to re-germinate. It occurred to me that each of the leaves we had tasted, had a much more intense flavour than their cultivated counterparts, so you should only need to pick small amounts anyway.
Walking along the lane back towards Newland, we learned that Scotts pine makes good tea, particularly strong in vitamin C. Young walnut tree leaves can be boiled up to get rid of ants' nests. And hairy bitter cress, which can be found in most gardens, tastes just like watercress.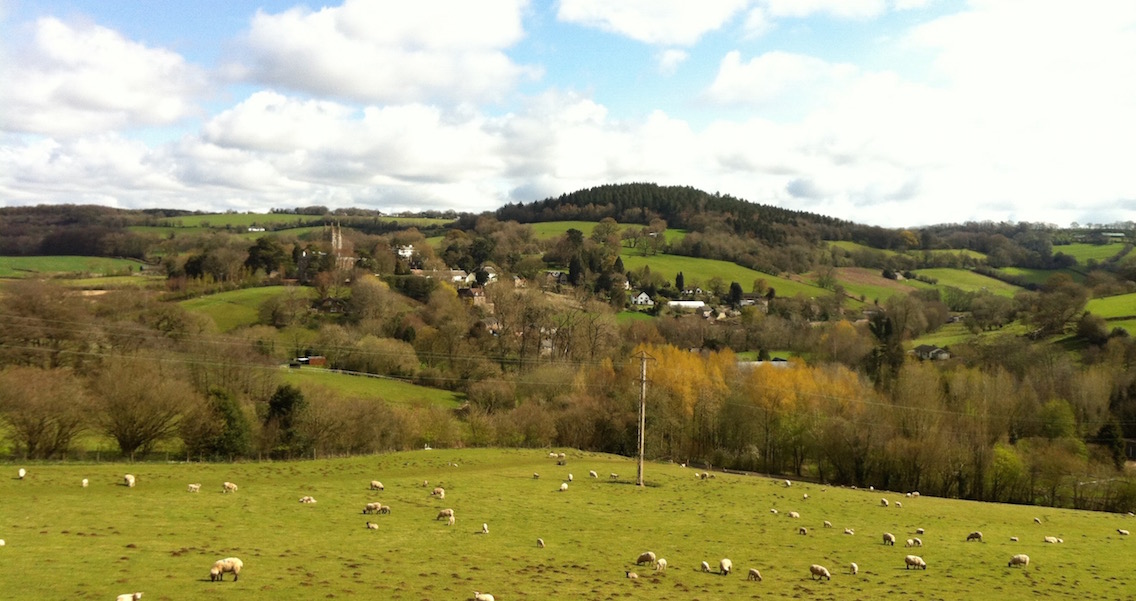 In the small village pub, The Ostrich, the hop shoots we'd picked were taken into the kitchen, while we settled down with a drink in front of a cozy log fire. We were presented with a plate of the freshly cooked shoots, sautéed in olive oil and seasoned with rock salt.
I was amazed by the taste. These dark green shoots reminded me of asparagus, but with a more nutty flavour. Now I can see why the world's most expensive vegetable is considered a delicacy, but I wonder why not in this country.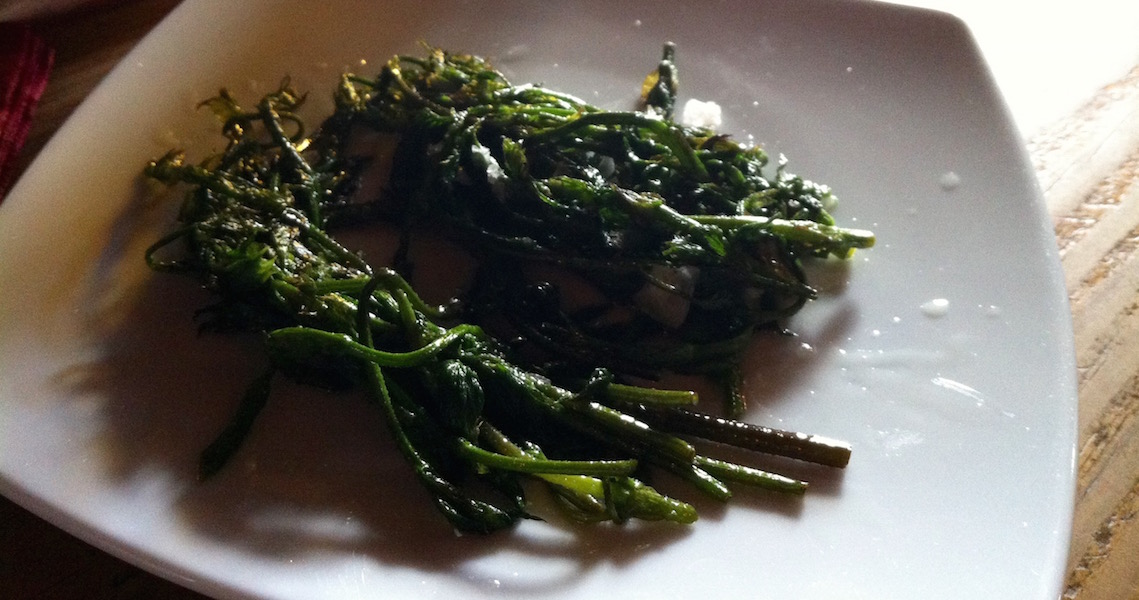 Arriving back at Tudor Farmhouse, we sat in the garden to chat and enjoy the sunshine before lunch. We were served a plate of the small, brown heads of the velvet shank mushrooms to share, simply cooked in butter. They were delicious and delicately flavoured, probably all the more so as we had seen them picked within the hour.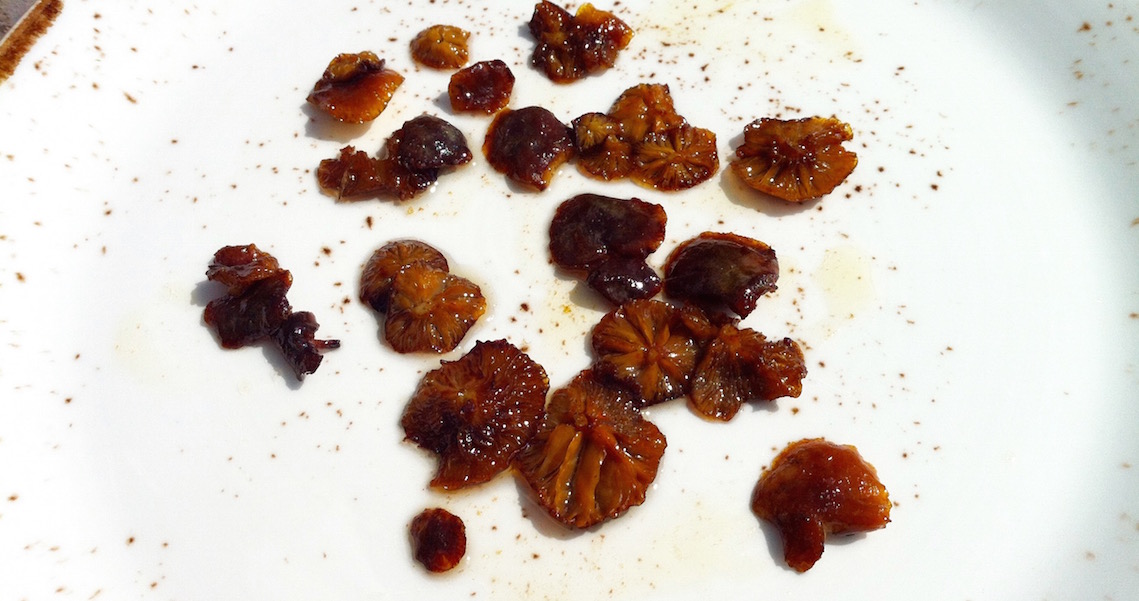 In the restaurant, we sat down to enjoy our 'foraging lunch'. The starter arrived in a bowl with a poached duck-egg yoke at its centre, topped with onion ash and hedge garlic leaves and flowers. Over this, a jug of velvety, vivid green wild garlic soup was poured. It's always a pleasure to cut into a rich, soft yoke, but this one didn't ooze, it was softly firm, which suited the dish perfectly.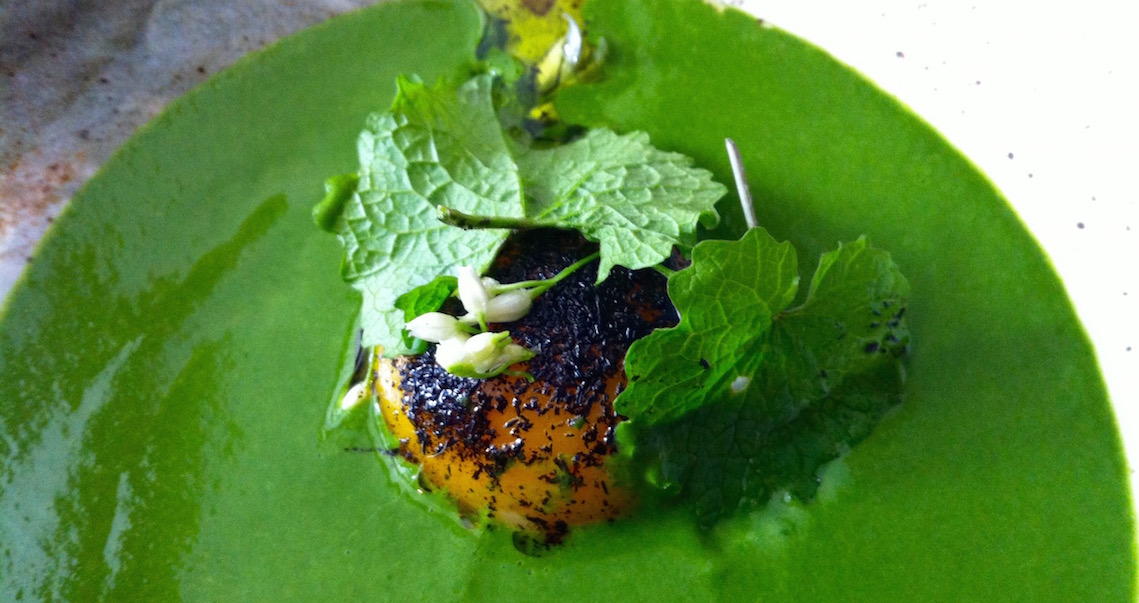 Our main of Welsh lamb breast was meltingly soft and served with a fresh-tasting pea puree, buttery turnip mash and turnip tops. This was followed by a light dessert of pine-needle parfait (high in vitamin C!), accompanied by diced apple and the delicate fronds and flowers of the earlier-tasted wild fennel.
Tudor Farmhouse prides itself in supporting local food suppliers and tries to source ingredients in the Forest of Dean and Wye Valley. It has its own kitchen garden, produces its own duck and hen eggs and uses only line-caught fish.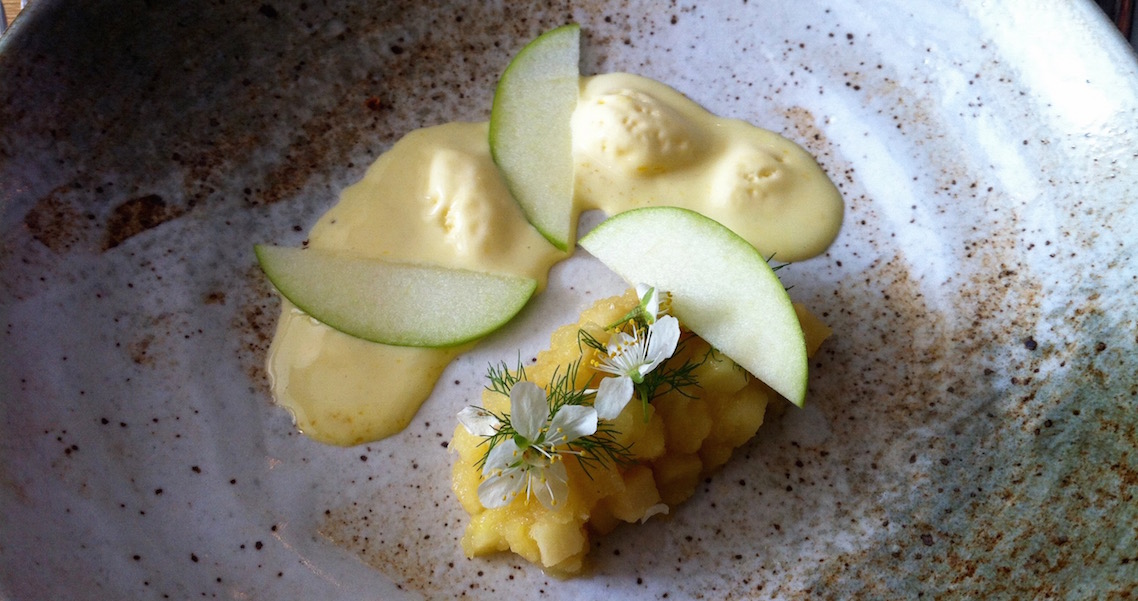 As for the promised five edible items we'd been guaranteed to find on our foraging experience, we'd been introduced to plenty more than that. Having spent decades cultivating his legendary knowledge, Raoul says, "I still have lots of ideas. But what can I do with them now?" He is keen to pass on his knowledge to future generations and I feel we must take note and learn from experts and enthusiasts like him. This foraging experience makes me realise how unaware I am about the wild food growing all around us, and even in our own back gardens.
Back at home, I shared my bounty of wild garlic leaves with several friends and turned the rest into wild garlic pesto. The intense fragrance and peppery flavour reminded me that you only need to use very small amounts of wild, foraged leaves for maximum taste.
Word of Caution: Don't eat plants or fungi you are not familiar with, some are incredibly toxic. Learn from an expert guide.
Thank you to Tudor Farmhouse for kindly hosting my visit. All views and opinions are my own.
Group foraging trips at Tudor Farmhouse with Raoul van den Broucke run in the spring and autumn from £30 per person (£50 with lunch). Private foraging trips are also available.
Do you have any foraging tips to share? I'd love to hear them.