The recent snowstorm in the United States, brings back magical memories of winter in New York – the city that never sleeps.
Friends had warned me that New York would be freezing in winter, but I wasn't expecting the plane to touch down on snowy tarmac. As a first time visitor, I grabbed a yellow cab for my journey to Manhattan Island. The cab driver seemed thrilled his passenger was so excited to be in his city, and pointed out the Chrysler Building glittering in the darkness – "It's the one that looks like a Christmas tree."
Here's my 10 top tips for making the most of winter in New York:
1) Pile on those winter layers
Keep an eye on the weather forecast when you arrive to plan outdoor days under bright skies, and retreat into museums and shops on grey, snowy days. Follow that well-know cliché, take plenty of layers (including thermals). It helps to have shoes/boots with good grip to negotiate slippery pavements and a hat is a must for winter in New York. Those disposable hand and feet warmers can make you feel cosy, especially in sub-zero temperatures.
2) Feast your eyes on art
At the Museum of Modern Art, MoMa, you'll see an exciting array of works by Picasso, Pollack, Matisse et al. Warhol's Campbell's Soup Cans and gold vision of Marilyn Monroe caught my eye, feeling so familiar, while never seen in the flesh before. The Metropolitan Museum of Art (The Met) is awe-inspiring on a grand scale. My tip here is to pick out your must-sees in advance. It's easy to get lost in this giant museum.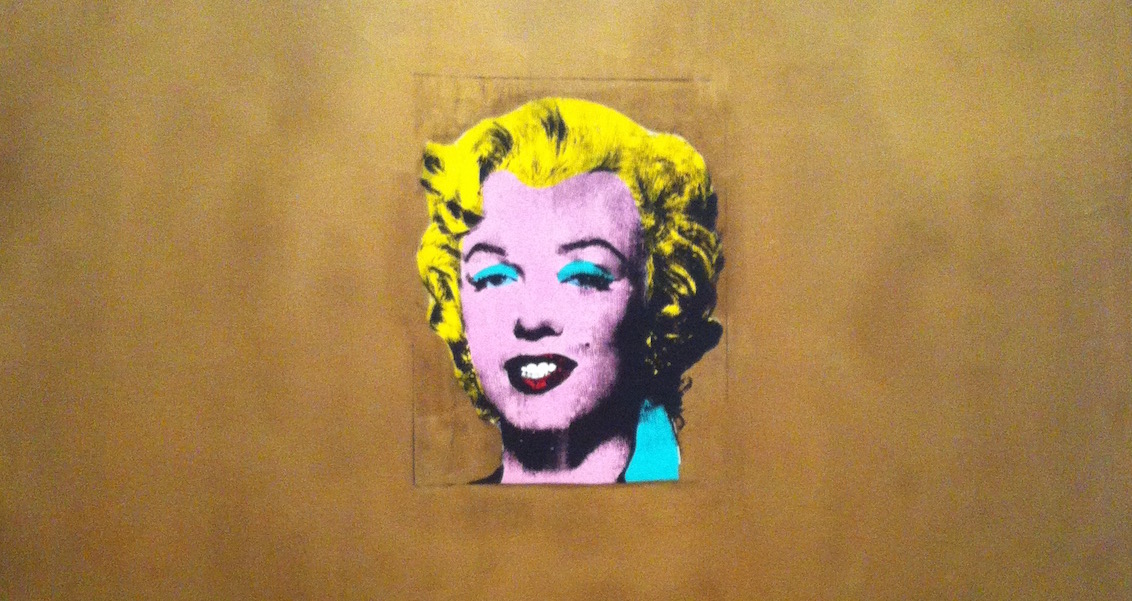 3) Shop til you drop
It's true, there are some good bargains to be had Stateside. A walk down 5th Avenue provides a whole array of shops including Saks and FAO Schwarz. And, of course, no girl should miss a glimpse of Tiffany's. Bloomingdales can be found on 3rd Avenue; Macy's flagship store at Herald Square. International visitors can get a 10% off Visitor Savings Pass at Macy's. Look out for the post holiday-season sales during winter in New York. When I was there, for a small contribution to charity, I was given a 20% discount on my purchases.
4) Explore New York's Financial District
On a bright day, head to Wall Street and walk around the financial district, before making your way to the East River for a boat trip to Liberty Island. A hop-on, hop-off boat, allows you a choice of where to get off. As well as a spectacular view of the iconic lady herself, you'll see the Brooklyn Bridge, breathtaking views of Manhattan Island and the Ellis Island immigration centre, where millions queued in hope of their slice of the American dream. The 9/11 Memorial and museum can be found alongside the astonishingly tall, new 1 World Trade Center building. While this area is sobering to visit, it is thought-provoking and sensitively created.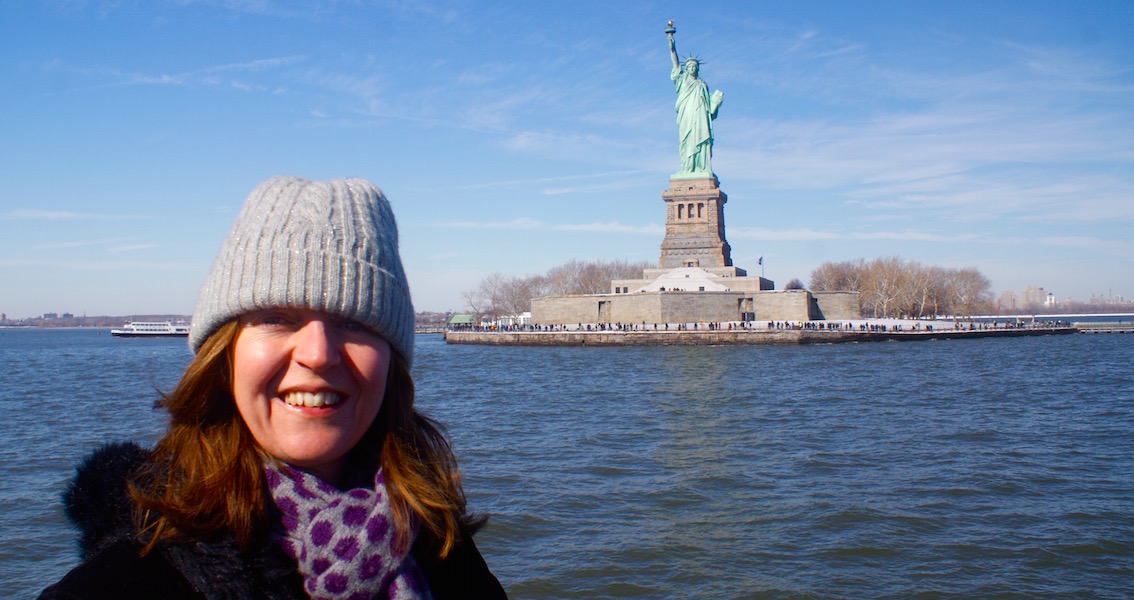 5) Walk or skate through Central Park
Join the dog walkers, squirrels and joggers for a hike through the 800-plus acre Central Park. Pay your respects to John Lennon at the Strawberry Fields memorial, before spotting his last home, the Dakota Building, on West 72nd Street. Gas lamps burn outside this grand building, still home to Yoko Ono. Lace up your ice-skates at the Lasker (northern end) or Wollman (southern end) rinks.
6) Gain a bird's eye view from the High Line
If you've heard of the High Line, you might think this is a summer destination, but it's still beautiful in New York winter. This former disused rail track, has been turned into a 2km elevated, linear park, spanning the streets below. Not only is this a quick way to cover a good distance, all the way from to 34th to 14th Streets, but I found it very peaceful up in the air with a birds-eye view of the busy city below. The snow had been swept from the pathway and some of the trees were evergreen and covered with berries. I loved walking between the warehouses and discovering the intriguing art installations and sculptures dotting the route. This community project has positively revitalized some of the areas below.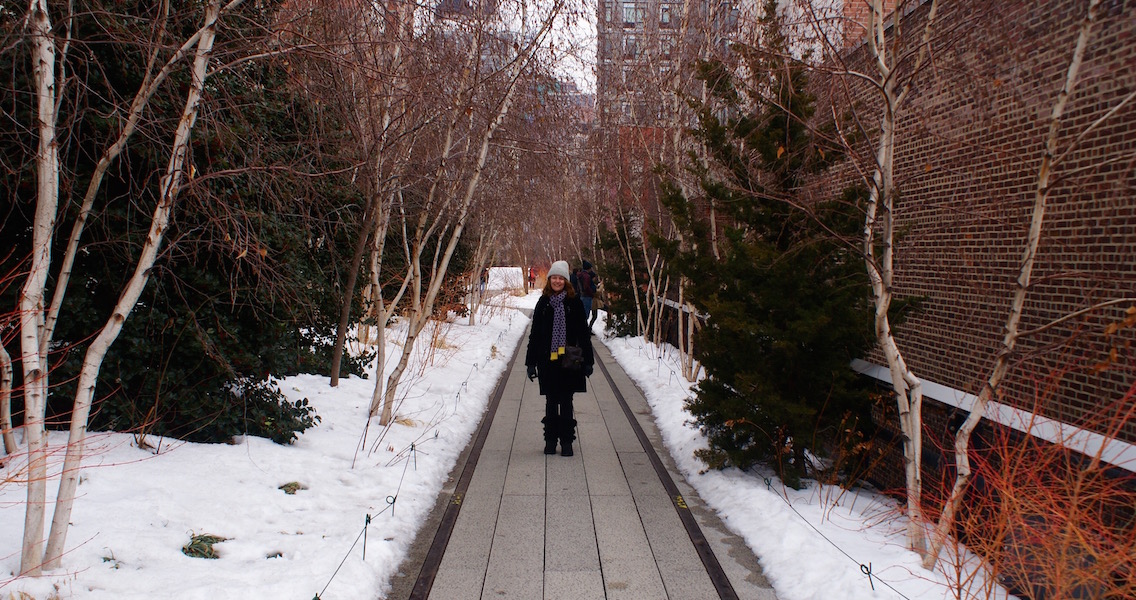 7) Explore cool neighbourhoods
If you end up at the southerly end of the High Line, take the opportunity to explore the neighbourhoods, away from the bright lights of midtown. The West Village, between Greenwich Avenue and Bleecker Street contains tree-lined streets and iconic brownstone buildings, including the famous Friends' building on Bedford Street (also home to the Little Owl Café). Bleecker Street has a lovely range of boutique shops and the Bleecker Street Market is worth a browse for artisan crafts and jewellery. Sex and the City aficionados can pop in for a cupcake at the Magnolia Bakery and cheese fans should head to Murray's Cheese.
8) Find out what's cooking?
You can't skip breakfast in New York, whether a plate of bacon, eggs and hash browns or a massive stack of blueberry pancakes dripping with maple syrup. To keep you refuelled throughout the day, there are plenty of coffee shops, salad bars and delis, as well as those trademark crinkle fries at Shake Shack. If you're looking for traditional all American fare, the Brooklyn Diner offers such classics as chicken potpie and Nonna's meatloaf. In search of the best cheesecake in the city, I discovered Eileen's Special Cheesecake in Nolita, which certainly lived up to its promise.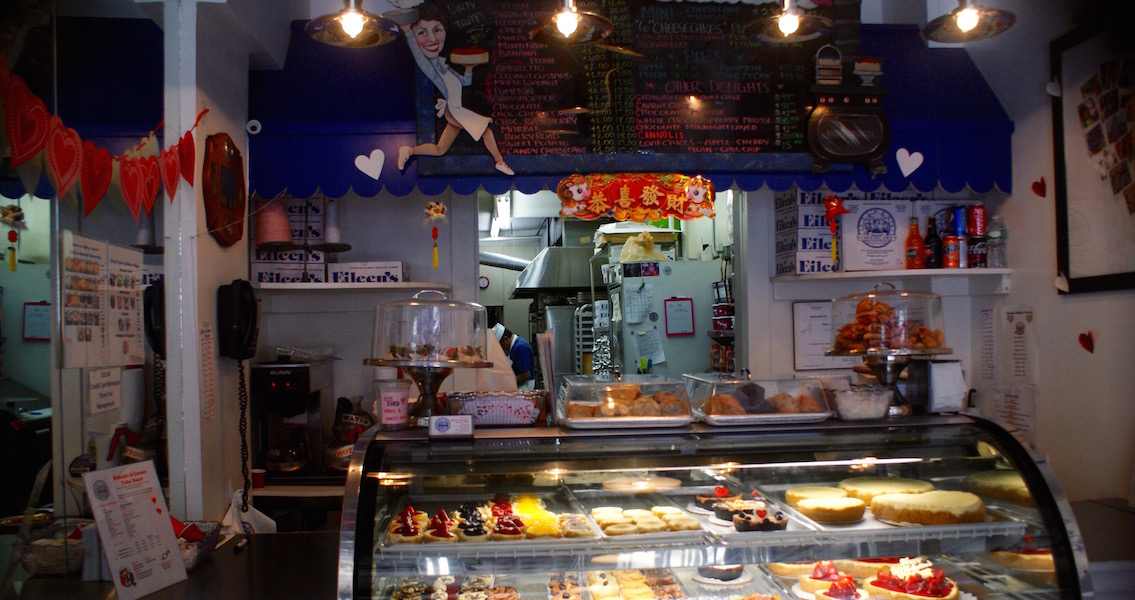 9) Discover New York by night
Book a ticket to go up the Empire State Building for sunset. This is one of the most popular times, so it's best to go a little earlier to make sure you don't miss it. I found the view truly mesmerizing as daylight faded and the sky turned from gold to pink and the city started lighting up. On my visit it was -10 degrees C, so make sure you wrap up warm! During winter in New York, feel the romance of Bryant Park's Winter Village. The ice-skating rink is set against the backdrop of the Empire State Building. Even if you don't want to skate, there's a cosy rinkside café with great views of all the action. A good Broadway show will not only keep your feet warm, but also warm the cockles of your heart. Feel good shows include the Lion King and Aladdin, along with such classics as Les Mis, Phantom and Chicago.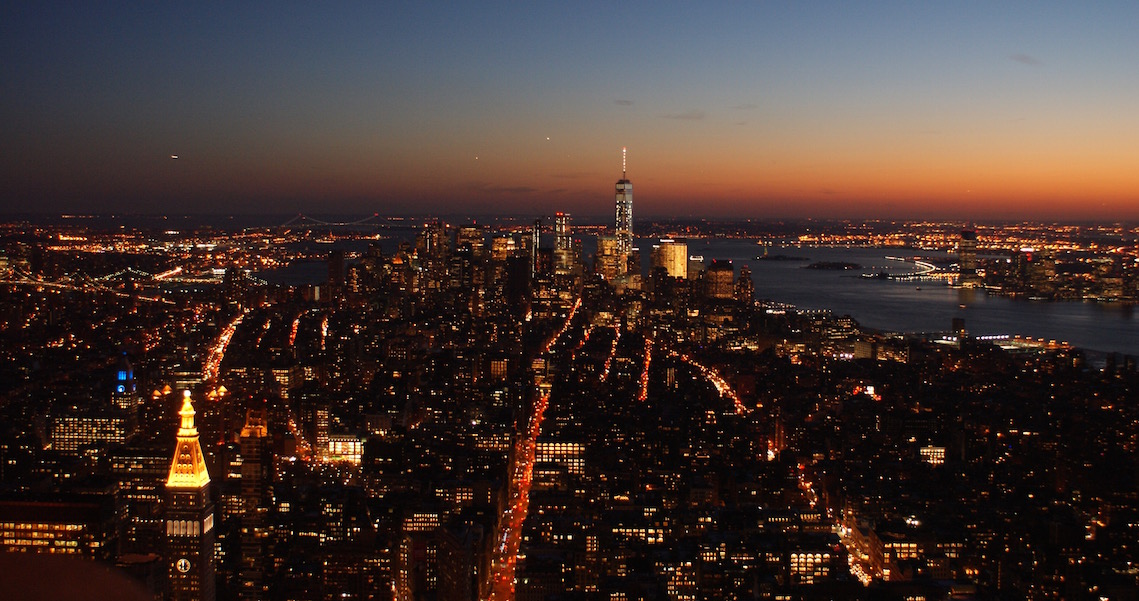 10) Forget the jet lag, party til the early hours
One of the most legendary bars in New York is PJ Clarke's, where Frank Sinatra ended his nights on the town. In the original 3rd Avenue branch, in addition to their oyster bar, they serve to-die-for burgers and other classic fare. While you may think rooftop bars are for summer, head to the top of The Strand hotel for amazing views of the Empire State Building through the glass retractable roof. It's a small, buzzy venue with a great choice of cocktails.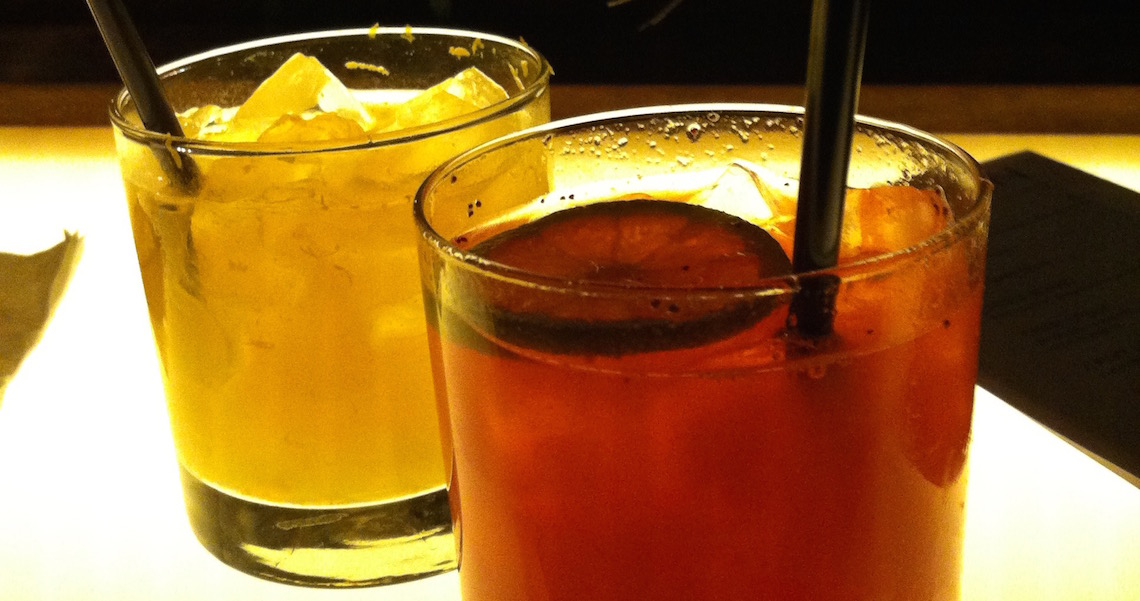 Pin It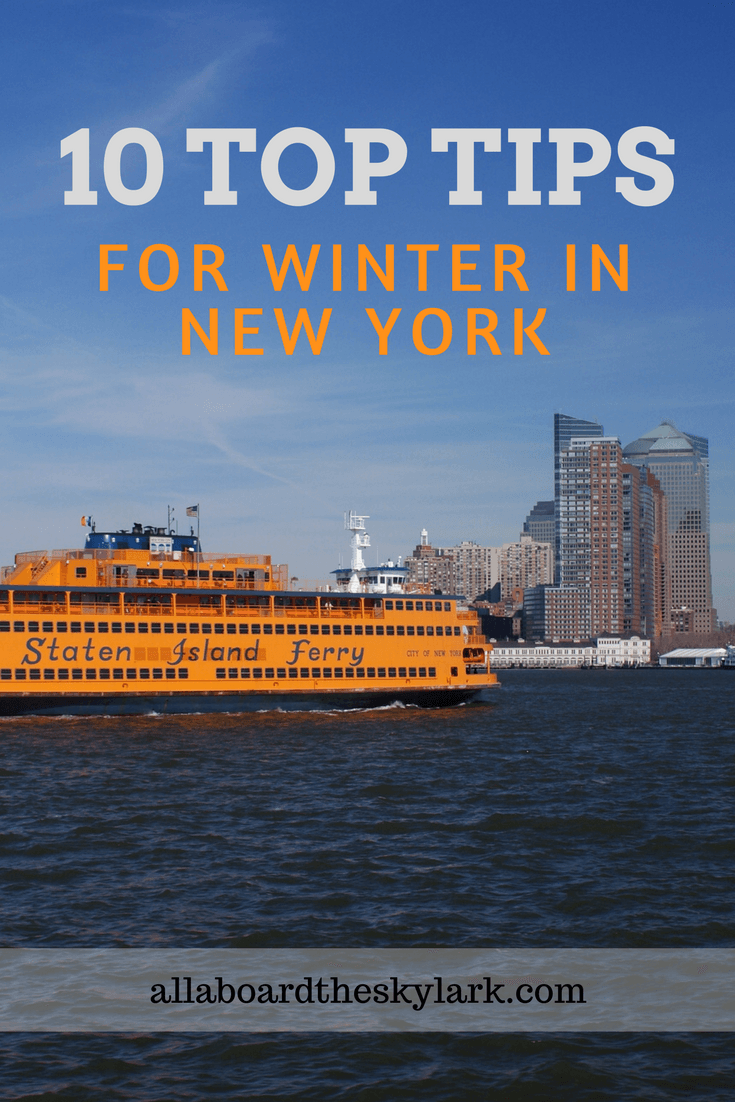 Do you have any more tips for spending winter in New York? I'd love to hear them.